What makes a good interview? Is it what's said, is it the subject themselves, or their situation? It's probably a bit of all three, plus some added je ne sais quoi.
Following on from our other top 10s of the year (UK esports moments, videos, favourite and most popular content), we're going to do some more of these roundups as they're quick, lazy and easy interesting to put together.
Here are our top interviews of 2017.

'There's massive respect for each other'
Interview: three English FIFA players – Christopher "Thee Bullock" Bullock, Shaun "XSHELLZZ" Springette and Ryan "R_STACKZZ X" Pessoa

At the 2017 FIFA Interactive World Cup finals in London's Central Hall Westminster, Esports News UK had the chance to catch up with three English players with great potential. 
Thee Bullock (left) correctly predicted there would be an English champion, and on going up against his fellow Brits, he said: "I think the friendship is going to always be there no matter what.
"At the end of the day, if we are matched against each other, we know we've got a job to do. But there's massive respect for each other."

'We'll win the ESL Prem!'

Esports News UK sat down with exceL Esports' League of Legends bot lane players Aux and Innaxe at i61 for a video interview.
It was a good chat about the org's performance in the League of Legends UK Masters Finals, their chances at the upcoming ESL Prem playoffs, and where they got their names from.
And Aux correctly predicted they would win the ESL Prem finals. He said: "I think we'll definitely qualify for playoffs and then we're looking to win the whole thing. Our biggest competition in Masters was MnM but their roster is weaker [in the Prem] because they don't have Toaster for the UK Prem.
"I was slightly disappointed we didn't win the UK Masters, but I'd be very disappointed if we don't win the UK Prem. And that's our plan. We'll get to the finals and win."

'There are many issues facing the DOTA scene at the moment'

Australian DOTA 2 caster Toby "TobiWan" Dawson made the move from Berlin to Leicester earlier this year.
Ahead of the Kiev Major group stages, Dom Sacco asked TobiWan why he's moved to the UK, what he thinks of the casting talent here and how UK esports compares to the Australian scene.
On the amateur DOTA scene, he said: "There are many issues facing the DOTA scene at the moment; lack of participation is one not easily solved and puts a lot of pressure on the third-party organizers, who are decreasing their level of investment in DOTA.
"There are many things that can be done to help fix this problem but most of the real solutions have to come from Valve HQ, so we will have to wait and see how they structure the scene post The International 7."

'We want to build RB6 into a global esports title'

Rainbow Six Siege is still a relative newcomer to the world of esports, but it's managed to carve an exciting niche in the crowded shooter genre and is continuing to grow.
In this interview, Ubisoft opened up with their ambitious plans for the game, which has its first ESL Premiership on the way.
Alex Remy told Jacob Hale at Esports News UK: "I remember very vividly, about six months into [the game's] conception, so it was very early. We had a meeting with the CEO of the company and we were presenting the vision for Rainbow Six Siege. Within that vision, we had one clear plan and that was to build the game with competition in mind.
"So, esports was already part of our intentions and directions. A lot of our choices were made with that intention of making a competitive title. We knew we wanted a game that was competitive in how it plays, but then whether it becomes an esport is entirely up to the players and the community."

'My time in the UK scene made me a better person'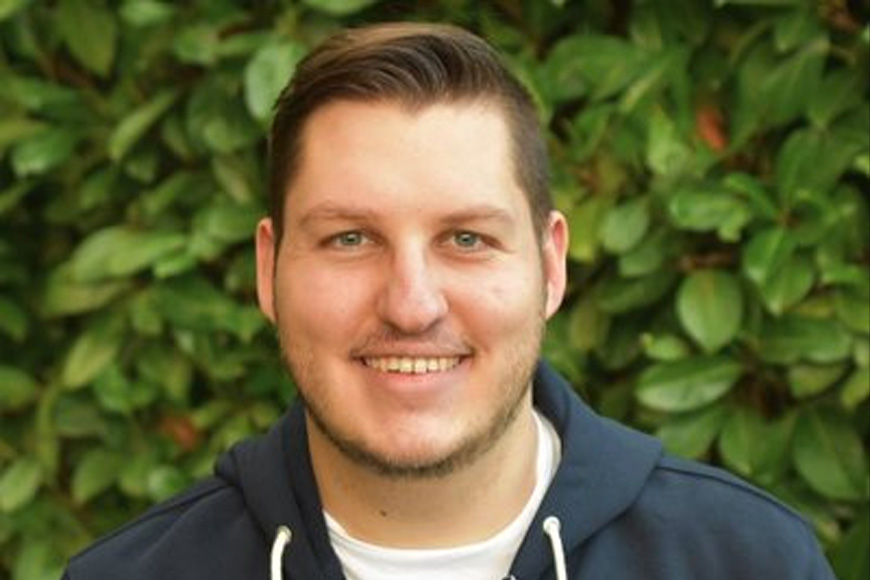 Grant managed Last Remedy in the UK League of Legends scene back in 2016, and despite some difficulties during his time there, has learnt from this and has since gone on to work at big esports organisations such as CLG and now Splyce.
Our chat took place just after Grant had moved to CLG. He spoke openly about his time in the UK League of Legends scene, going from an esports outsider to a top team's coach in under a year, working with the likes of Aphromoo and getting the best out of the players.
"What happened at Last Remedy made me a better person," Grant said. "I was quite cocky and arrogant at the time, I was like a bull in a china shop. I saw what people had done in esports and I tried to copy that. Once I calmed down I realised that was a bit stupid and dumb.
"When Bulldog gave me another chance I tried to do so much better, and I was so grateful for the second chance. I learnt so much about my character and I felt I genuinely became a better person because of it."

'I've proven I'm a top-tier mid-laner'

Esports News UK's Dom Sacco spoke to Marc "Caedrel" Robert Lamont – the British League of Legends mid-laner who helped Schalke progress through to the EU LCS – earlier this year.
We spoke about improving as a player, LCS rumours and his thoughts on the UK scene. Caedrel is now with H2K and will be playing in the EU LCS in 2018.
He said: "I'm feeling pretty good cos I feel like I've gotten a lot better this year. I've proved I'm really good at the game and so next year I'm just looking to prove it even more.
"I think I can match up to most of the players [in the LCS]."

'We'll keep on focusing, improving and practicing'

We conducted a live interview with three UK League of Legends heroes from MnM Gaming earlier this year.
We asked Rifty, Hadow and FrozenDawn about bootcamping at the MnM gaming house in Leicester, their chances in the EU Challenger Series qualifiers and… the mystery of Rifty's missing clothes.
Rifty said: "I don't see us having any major issues against any team, but I also don't see us destroying any team, particularly, especially since there hasn't exactly been a great deal of games for a lot of these teams.
"I'd love to go into this and smash group stages, destroy everyone and not lose a game, but if that's not what our skill level can do, we'll have to keep on focusing, improving and practicing until we do that really.
"But overall I think it's gonna be pretty fun to be honest. As long as we show up and do the best we possibly can, I don't really care what the results end up being."

'I want to become the best player I can possibly be'

This young player from Scotland took part in the Vainglory Spring Unified Championship in London this year.
The Fnatic player may be young – but he has some serious ambitions.
Speaking to Esports News UK ahead of the championship, he said: "My ambition for now is simply just to become the best possible player I can be and helping to build the synergy and structure in our team to eventually become the best team in the world."

'I THINK OUR ASCENSION AS AN ORG IS PRETTY HISTORIC IN ESPORTS'

2016 was an unbelievable journey for Misfits and Ali "Alicus" Saba. The esports organisation went from playing in the UK League of Legends Premiership to the top-level EU Championship Series (LCS) in less than a year.
It changed owners in 2016 and rebranded from Renegades to Misfits. Misfits also received investment from NBA brand Miami Heat and branched into other games.
We interviewed Alicus back when he was still at Misfits, who said: "How did we manage to go from ESL UK to where we are today? It's quite simple, actually. We had a plan. That was why we competed in the ESL UK in the first place – the announcement that it would grant a Challenger Series (CS) Qualifier spot came at a perfect time, right after we crashed out to Millenium in the spring qualifier grand finals.
My vision for the team obviously accounted for us getting some serious investment down the line, but it's been quite the fantastic journey ever since we were acquired by Ben [Spoont].
I would be lying if I said our progress in that department (especially the new partnership with the Heat that Ben spearheaded) didn't surpass my short-term expectations. It definitely did, and I'm sure this applies to observers as well.
I think our ascension as an org is pretty historic in esports, given that we were founded half a year ago. However, I would say that I was expecting the winning culture that we have built over here.
I'm really confident in my ability to build successful teams, scout and nurture promising players, as well as hire highly efficient staff – and I think I have showcased exactly that over here at Misfits.
'I DON'T PLAY TO GET KNOWN OR BECOME A 'STAR', I PLAY WITH MY TEAM AND TO BECOME A BETTER PLAYER'

17-year-old British League of Legends ADC player Matt "Deádly" Smith has gone from as he puts it 'a random in solo queue' to playing competitively. 
He made an instant impression in the ESL UK Premiership with TCA in the summer 2016 split and won i59 with Magistra. He also was at Misfits' Berlin gaming house as a sub for their LCS team.
Before that, he duo queued with his mum and even played football competitively with Nottingham Forest.
It was a great chat and Deadly really opened up about his goals and how he's got to where he is today.
"I don't rate myself in either the UK scene or at the LCS level. I feel like this is a mistake a lot of players make – if you compare yourself to others you are limiting yourself to people to measure yourself against," he said.
"For myself I don't even measure myself as top two UK player, never mind the LCS. I just want to play to become a better player and to learn more than others."

Check out more interviews in Esports News UK's top 11 videos of 2017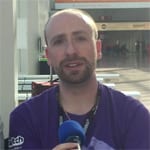 Dom is an award-winning writer who graduated from Bournemouth University with a 2:1 degree in Multi-Media Journalism in 2007.
A keen League of Legends and World of Warcraft player, he has written for a range of publications including GamesTM, Nintendo Official Magazine, industry publication MCV as well as Riot Games and others. He works as full-time content director for the British Esports Association and runs ENUK in his spare time.