Esports News UK editor Dominic Sacco offers his take on today's news that US basketball brand Miami Heat has invested in esports organisation Misfits.
What a difference a year makes.
This time in 2016, I was writing the following article about US organisation Renegades forming a European League of Legends team with a core of UK players: the Banditos.
Today, I'm writing about what that org eventually became signing with Miami Heat, the top US NBA basketball brand.
We are delighted to announce our partnership with the @MiamiHEAT! ? pic.twitter.com/DDlB5KoIie

— Misfits (@MisfitsGG) 10 January 2017
We've got some new talent we'd like you to meet… pic.twitter.com/BwmxjRbJw2

— Miami HEAT (@MiamiHEAT) January 10, 2017
If you'd have told me that a year ago, I would have said you were as mad as a box of frogs.
A year ago, the Banditos were playing in the ESL UK Premiership. They sweep aside their competition with relative ease, and progressed to the EU Challenger Series qualifiers.
From there, they qualified for the Challenger Series proper.
After their previous owner – Renegades – was banned by Riot, the side returned with a new name, roster and owners in Syfy channel co-founder Mitchell Rubenstein and his son-in-law Ben Spoont.
Then they went and surprised everyone, by reaching the top level of League of Legends in Europe: The LCS.
Today they join the likes of Team Dignitas in becoming an esports organisation that has successfully drawn investment from a big US basketball brand.
Yes I know the roster has changed almost entirely since Misfits were known as Renegades Banditos, but they still have team manager Ali "Alicus" Saba and one British player remaining: top-laner Barney "Alphari" Morris.
super stoked about the @MiamiHEAT partnership. their expertise & resources will help us maximize the @MisfitsGG experience for all our fans!

— Alicus (@AlicusOfficial) 10 January 2017
Misfits have continued to surprise me. From the very first story I wrote about these guys, I had a feeling something special was on the horizon.
Aside from the seriously impressive strides they've made in competitive League of Legends, they have also branched into Smash Bros, Overwatch, Hearthstone and Heroes of the Storm.
And they now have a lower tier League of Legends Challenger Series team.
Give a warm welcome to Misfits EUCS 2017!

– @Misfits_Jisu
– @Lamabearlol
– @TheCozQ
– @Yuukii60
– @han3rd pic.twitter.com/uXaqhJXxFg
— Misfits (@MisfitsGG) January 3, 2017

So what can smaller orgs learn from Misfits?
I've already spoken about how Misfits can inspire players and teams in the UK scene in this vlog, but what else can UK orgs learn?
There are four things that immediately spring to mind.
One: have a great investor you can trust, who will back you and believe in what you're doing.
Secondly, get the very best players you can.
Thirdly, create great branding that separates you from the pack.
And finally, never stand still.
Misfits have continually tweaked and fine-tuned their roster. By bringing in the likes of Kakao, PowerOfEvil and Hans sama, they have put together a competitive side ready for the LCS spring 2017 split.
They have also put faith in their players, signing Alphari and Hans on two-year contract extensions. Not only that, they have stood up for their players, responding to criticism from FORG1VEN for example.
So what attracted Miami Heat to the org?
Heat's CEO Nick Arison explained: "For us, it made perfect sense to partner with Misfits, a young and ambitious franchise in a sport that is blazing a trail in terms of 21st century recreational competition amongst Millennials."
They're young and they're ambitious. Misfits are fresh, exciting and fast-growing in an industry that is becoming increasingly competitive and potentially over-saturated.
They also have a solid sponsor in Caseking.
There's only one thing I can think of that Misfits could have done better: disclosing their ties (and conflict of interest) with news site Hollywood Esports.
Owner Ben Spoont has since apologised for that and promises to disclose it with future Misfits-related news.
Aside from that, Misfits are a team of winners, and the sky is the limit for them.
On that note, I'm looking forwards to see what they can do next – surely they can't surprise me yet again?

Further reading: Alphari on Misfits' chances in the LCS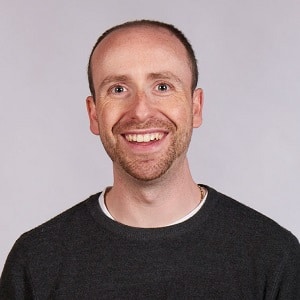 Dom is an award-winning writer who graduated from Bournemouth University with a 2:1 degree in Multi-Media Journalism in 2007.
As a long-time gamer having first picked up the NES controller in the late '80s, he has written for a range of publications including GamesTM, Nintendo Official Magazine, industry publication MCV as well as Riot Games and others. He worked as head of content for the British Esports Association up until February 2021, when he stepped back to work full-time on Esports News UK and as an esports consultant helping brands and businesses better understand the industry.