Okay so the year isn't over yet, but it's been a bit quiet the past few days so we thought we'd post a top ten to keep the articles flowing.
Here are Esports News UK's most-read stories from 2017.

The Spanish league has more viewers, more money and greater investment across its two divisions than the UK scene, with the likes of Valencia, ASUS, G2 Vodafone and other big names getting involved.
So why is Spain such a success and what lessons can we learn from our Spanish compadres? Esports News UK asks coaches and players in this long-form article.


MCM London Comic Con published a security update following the tragic events at Manchester Arena in May.
A post on the Comic Con website read: "Following the tragic events in Manchester last night, we would like to express our deepest sympathy with those affected and reassure anyone coming to MCM London Comic Con this weekend, that additional security measures have been put in place to ensure the safety of all visitors."
MCM had previously held esports tournaments including the ESL Premiership, but ESL has since moved some of its finals to EGX instead.


The votes were cast and counted, and the Overwatch World Cup committees were confirmed.
The three people in the UK committee – who were responsible for putting together Team UK – were initially Stylosa, numlocked and Kruise. The UK had a good crack at the World Cup tournament, but ended up getting knocked out in the quarter final by Sweden.


Staffordshire University has introduced the three-year esports course, which includes organising your own commercial esports event, casting, PR, marketing, learning about the technical/production aspects and creating business plans for your own esports company.
It gets underway in 2018.


We occasionally write about UK streamers and YouTubers here at Esports News UK, as it helps to pull the numbers up and get more people aware of UK esports.
"This Eurogamer video got me views, it got me likes, but it also got me into a world of trouble," KSI said on the video from years back, which drew a lot of controversy and criticism at the time.


PLAYERUNKNOWN'S BATTLEGROUNDS (PUBG) developer Bluehole and ESL partnered to bring a PUBG esports event to Gamescom.
The PUBGInvitational took place at the games show from August 23rd to 26th 2017 in Cologne, Germany. It was entertaining to watch, with some UK PUBG players making a solid impact, but it was clear that observing is going to be a challenge for PUBG broadcasting in the future.


Esports News UK heard rumours from several sources that Riot Games was considering relocating the EU LCS from Germany to the UK.
With ESL in talks with the revamped Leicester Haymarket Theatre, it may have been considered, but if there is any truth to the rumour, it won't be happening in 2018. Riot has said there will be a national champions league below the LCS in 2018 however.


Several top gaming YouTubers were hacked by a group known as OurMine.
UK League of Legends video producers Foxdrop and Kiandymundi were hit by the hack, as were other big YouTubers including Nightblue3, LeafyIsHere and more. Affected YouTubers have had all of their video titles changed to: "OurMine Are Back!… ( Read the description )"


German broadcast authority the Landesmedienanstalt temporarily ruled that live-streaming requires a broadcasting license earlier this year, which costs between €1,000 and €10,000€ depending on the number of viewers, according to this Reddit post.
Those without a license will apparently be classed as a pirate station and could be shut down.


Love him or hate him, Ali "Gross Gore" Larsen is one of the most well-known League of Legends content creators in the UK and a real entertainer at heart.
Esports News UK caught wind of the rumour he was returning to Twitch, and when it leaked, we posted the story live as soon as possible. Turns out people really like reading about Grossie. So we'll keep on writing about him (and other streamers) where possible.

See Esports News UK's top stories of 2016 here
Follow Esports News UK for more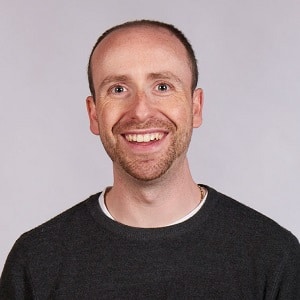 Dom is an award-winning writer who graduated from Bournemouth University with a 2:1 degree in Multi-Media Journalism in 2007.
As a long-time gamer having first picked up the NES controller in the late '80s, he has written for a range of publications including GamesTM, Nintendo Official Magazine, industry publication MCV as well as Riot Games and others. He worked as head of content for the British Esports Association up until February 2021, when he stepped back to work full-time on Esports News UK and as an esports consultant helping brands and businesses better understand the industry.