It's been an unbelievable journey for Misfits and Ali "Alicus" Saba over the past year, to say the least. The esports organisation went from playing in the UK League of Legends Premiership to the top-level EU Championship Series (LCS) in less than a year.
It changed owners in 2016 and rebranded from Renegades to Misfits. Just this month Misfits received investment from NBA brand Miami Heat AND signed TSM's former Counter-Strike roster. It now operates across six different games.
We interview Alicus, the former LoL team manager (and now general manager) about being part of what is arguably esports' biggest success story of 2016.

Alicus, how does a team go from the UK Premiership to the EU LCS? Can you put into words what the journey has been like for you this past 12 months?
It's been amazing. I have been really invested in this project from the get-go.
How did we manage to go from ESL UK to where we are today? It's quite simple, actually. We had a plan. That was why we competed in the ESL UK in the first place – the announcement that it would grant a Challenger Series (CS) Qualifier spot came at a perfect time, right after we crashed out to Millenium in the spring qualifier grand finals.
My vision for the team obviously accounted for us getting some serious investment down the line, but it's been quite the fantastic journey ever since we were acquired by Ben [Spoont].
I would be lying if I said our progress in that department (especially the new partnership with the Heat that Ben spearheaded) didn't surpass my short-term expectations. It definitely did, and I'm sure this applies to observers as well.
I think our ascension as an org is pretty historic in esports, given that we were founded half a year ago. However, I would say that I was expecting the winning culture that we have built over here.
I'm really confident in my ability to build successful teams, scout and nurture promising players, as well as hire highly efficient staff – and I think I have showcased exactly that over here at Misfits.
That moment when you qualified for the LCS – how did it feel?
It felt fantastic. What a journey, but we finally made it. From CS Qualifiers all the way to LCS in one split. I felt really proud of my boys. They earned it.


"We've got some of the best teams in the world. Our goal is to win, and to keep winning. Where do I see us in a year or so? Winning, somewhere."

Can you tell us about your background, how you got into esports and joined Renegades (which later became Misfits)?
I had to work for a living at a pretty young age. It's been almost seven years of full-time work now. Personal assistant, sales representative, guest relations officer, I've done it all, really.
Eventually I found my groove in real estate, where I worked as an agent for a couple of years and got promoted to assistant manager. It was great, but I've always had a passion for gaming.
In early 2015 I started feeling unhappy, craving a change of scenery, and so I quit my job. I began actively monitoring the LoL scene for real opportunities; that was when i got in touch with Martin Shkreli, who was the first investor to back me.
I had a good relationship with pro players due to a lot of pro bono work I've been doing behind the scenes, so it was easy to recruit them for my teams. Essentially my role was just to build teams and find a backer, and after a full year's journey I was happy to find a great home for all of us in Misfits. Under Ben's leadership and management, we've thrived.



Misfits still have one British League of Legends player – Barney "Alphari" Morris (far right)
Why did you originally opt for a core of British players when you were first in the CS qualifiers? Did you have close ties with many UK players?
Our team had Alphari, Impaler and Caedrel, so basically 3/5 players were from the UK. When we didn't qualify for EU CS Spring, we still wanted to stick together as a team and try again, so ESL UK was the logical destination.
I have close ties with a lot of players of different nationalities, this played no role at all. We just felt that was the strongest roster we could have built at the time.

Tell us about your time in the UK league of Legends scene. What were the challenges and what did you learn?
I had a great time in the UK scene. It does suffer a lot in viewership when you compare it to others, for example the Spanish scene, but you know how they say quality over quantity, right? The banter and chat memes were fun, many top lads contributed to it, making it a memorable experience all around.
Our greatest challenge? I think the only challenge was to live up to the expectation of winning the whole thing, and it wasn't much of a challenge. With all due respect to the opposition, of course, but we pretty much brought guns to a knife fight.


"I think our ascension as an org is pretty historic in esports, given that we were founded half a year ago."
After you reached the CS qualifiers, and Renegades was banned by Riot, you obviously went through a lot of changes, including a new owner, team name and roster changes. How difficult was that period? 
It was a very hectic period. The ban was unexpected and pretty unfortunate. Luckily a lot of buyers were interested in us. I spoke with all of them and Ben stood out with his commitment to attending to our immediate needs. So, that choice was easy. But before that, we spent a few weeks in uncertainty.
However, I managed to stay focused because the entire team was my responsibility. All those guys gave up a lot to be here, and I had to make sure they were taken care of. Thus, quitting wasn't an option.

Tell us about being a part of Miami Heat, how will that change Misfits? Will there be Miami Heat branding on your shirts?
All I will say is that we are working directly with the Miami Heat on many fronts. You can find an in-depth 18-minute interview with Ben and the CMO of the Miami Heat elaborating on our relationship here.
.
.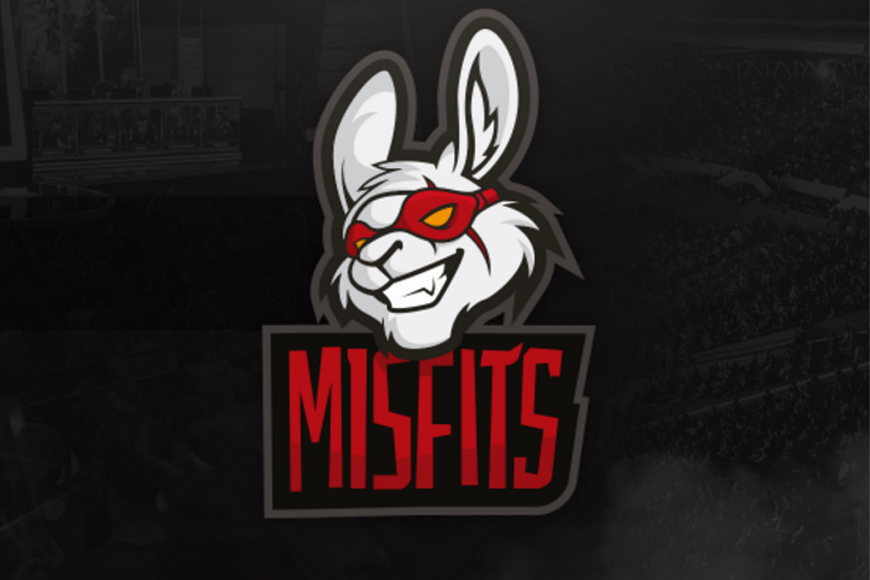 Misfits rebranded from Renegades last year, and tweaked their imagery following the Miami Heat investment
Tell us about your new role of general manager. How does that differ from team manager of the LoL team?
It doesn't differ much, as I'm used to being the person in charge of everything related to our gaming operations. All that's really changed is it's not limited to League of Legends anymore. So, basically, I've got more on my plate via the new titles we're in.

Misfits has also branched out into Hearthstone, Heroes of the Storm, Overwatch and Smash Bros. What are your ambitions and where do you see Misfits in a year's time?
We've got some of the best teams in the world in the titles you've mentioned. Our goal is to win, and to keep winning. Where do I see us in a year or so? Winning, somewhere.


"How did we manage to go from ESL UK to where we are today? It's quite simple, actually. We had a plan."
What was it like going from playing UK scene players to the likes of xPeke and other players in the LCS?
I didn't play, but i'll let you know when i make my LCS debut. Haha.

What's your standout memory with Misfits so far?
Too many stand out memories. Follow Misfits, and you'll know what I mean.

When you realise you've gone from the ESL UK Premiership to the EU LCS… @AlicusOfficial @MisfitsGG pic.twitter.com/T84k2rR22D

— Esports News UK (@Esports_News_UK) August 7, 2016
Now to the most important question of the interview. You can only have one for the rest of your life. What do you choose – sushi or shisha?
Sushi. I love shisha, but in the last year it's severely impacted my health. To all my fans, I know the shisha snaps are fun – but do not try this at home.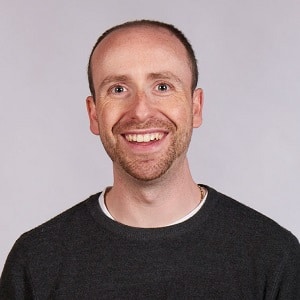 Dom is an award-winning writer who graduated from Bournemouth University with a 2:1 degree in Multi-Media Journalism in 2007.
As a long-time gamer having first picked up the NES controller in the late '80s, he has written for a range of publications including GamesTM, Nintendo Official Magazine, industry publication MCV as well as Riot Games and others. He worked as head of content for the British Esports Association up until February 2021, when he stepped back to work full-time on Esports News UK and as an esports consultant helping brands and businesses better understand the industry.