UDPATE (June 16th): Gross Gore has finally confirmed he's been unbanned by Twitch, a few months after we first learnt of the news.
He posted a tweet and YouTube video making the announcement this morning. And he'll be streaming at 6pm BST tonight (June 16th).
Well guys;
I'm Happy to announce I have another chance on @Twitch
I will not let you or my community down this timehttps://t.co/o9v9pAUrCz

— Gross Gore (@GrossieGore) 16 June 2017
Original article (May 15th):
Lads. Boys. British League of Legends streamer Ali "Gross Gore" Larsen is back on Twitch.
Esports News UK first learnt of the rumour earlier in May.
It's been just over one year since Gross Gore was originally banned by Twitch, and it seems the streaming platform has decided it's now time to give him a second chance. He has been officially unbanned.
Earlier today it seems his Twitch channel went momentarily live by accident.
The news quickly spilled onto Twitter.
This screengrab was later captured with Grossie saying "I don't have a clue about Twitch".
It looks like the announcement has leaked ahead of schedule, as his Twitch channel displays the following message once again: "The community has closed this channel due to terms of service violations."
Grossie had taken to Hitbox and later YouTube after being banned on Twitch, but it's no secret he's always wanted to return to the site that really put him on the map.
On Twitch he was pulling in tens of thousands of viewers, on the other platforms numbers dropped to the thousands.
Ali will obviously be hoping to get back to bigger numbers on Twitch. He's made a real effort since his ban to leave drama behind and become more mature and professional.
Check out Esports News UK soon as we'll hopefully have one of the first interviews with Grossie following his return to Twitch.
'Gross Gore has too much passion to fail' – opinion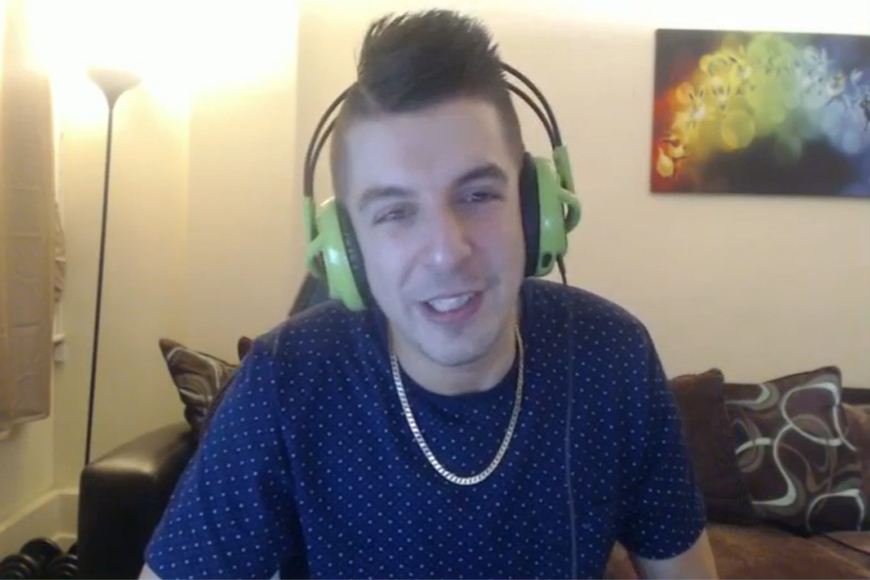 Comment by Esports News UK editor Dom Sacco
It's fitting that Gross Gore's symbol is a phoenix.
He's been given a second chance for a new life on Twitch – and has changed massively over the past year as he readies his return.
Over the past year, he's started taking medication for his bipolar, has apologised for the accusations he made towards Riot caster Krepo (which got him banned in the first place), and has made other changes to his life.
He's got himself a new manager, new girlfriend, new house, a new car and even a new nose! He's bought his first home and has a baby on the way. He's starting to settle down.
Gross Gore has also grown as a person over the past year. He's smarter. Beneath the banter, the drama and that silly Fiddlesticks dance lies a more mature and learned streamer.
From the chats I've had with him, it's clear this guy absolutely loves what he does and cares about his fans. Grossie calls himself the world's most passionate LoL player, and you can't deny the guy's enthusiasm for what he does. Sometimes in the past this energy has been used more negatively, but he's learnt from his mistakes.
I also believe the guy has been used by others in the past, and is slightly more guarded and less trusting than before.
His reputation belies him. The man loves to talk – but he can also be a bit of a thinker. Some say he's got lucky or has at times been stupid. But Grossie clearly knows what he's doing, knows how to market himself and, for all his haters, ultimately knows how to be successful.
"Beneath the banter, the drama and that silly Fiddlesticks dance lies a more mature and learned streamer."
He gets what's going on with other streamers and keeps up with industry trends to try and stay ahead of the game. Gross Gore made £100,000 in tip donations in 2015, so he's clearly doing something right.
Also, fair play to Twitch for unbanning him. It's still a risk for them considering the three strikes they allowed him before, but it's arguably less risky for them now than it was then.
I'm so happy for him and wish him every success.
Maybe one thing he'll need to be wary of is the popularity of League of Legends. Numbers from Riot suggest the game is as strong as ever, but for me personally it doesn't have quite that same buzz than it once had.
Some lesser known content creators I follow have seen drops in numbers over the past year, and some LCS players have a surprisingly low amount of Twitter followers compared to others. But this small potential dip in LoL could just be a hunch of mine that turns out to be false.
Regardless, Grossie will move with the times if LoL declines anyway. He made some popular Pokémon Go content last year on YouTube, where some of his vlogs and highlight videos have generated millions of views. He wants to do more real life videos and vlogs in the future too.
I'm sure he'll continue to be successful as he sets out to conquer Twitch again.
Go get 'em Grossie.
Article contains affiliate links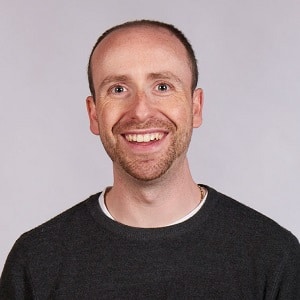 Dom is an award-winning writer who graduated from Bournemouth University with a 2:1 degree in Multi-Media Journalism in 2007.
As a long-time gamer having first picked up the NES controller in the late '80s, he has written for a range of publications including GamesTM, Nintendo Official Magazine, industry publication MCV as well as Riot Games and others. He worked as head of content for the British Esports Association up until February 2021, when he stepped back to work full-time on Esports News UK and as an esports consultant helping brands and businesses better understand the industry.