Update (March 18th 2021): Ali 'Gross Gore' Larsen has been indefinitely banned on Twitch following the allegations below.
He's been unpartnered by Twitch. The streaming platform banned him for 'adult sexual exploitation' – for 'sharing sexually suggestive or explicit content without permission from the person depicted, such as revenge porn'.
This likely refers to the instance of Ali sharing images of his former girlfriend, Celestia Vega, to Celestia's mother back in 2016. There's more from this pastebin document, which was shared online a few days ago and the original has since been deleted, as have some tweets and the GGoreArchive Twitter page.
The pastebin said Ali sent revenge porn of Celestia to her mother, but Ali said he only sent images of her Instagram to her. However, in his original posts, he said he was sending 'not just her Patreon, but nudes, gifs, the lot'.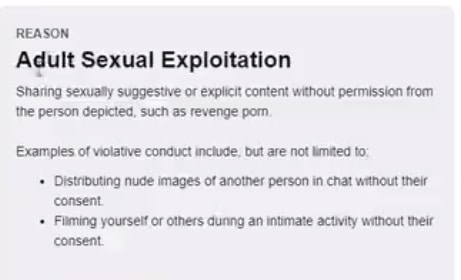 Gross Gore confirmed the news on his Twitter page this evening:
The ban comes after Gross Gore has seen success this year, with viewers of around 8,000 to 10,000, plus subscriptions seemed to have been at a new high. He had recently reached 500,000 followers on Twitch.
A Twitch spokesperson sent the following statement to Esports News UK: "The safety of our community is our top priority. We take appropriate action when we have evidence that a streamer has acted in violation of our Community Guidelines or Terms of Service, including in certain instances where the behaviour may have taken place off Twitch. These apply to all streamers regardless of status or prominence in the community."
Gross Gore followed up with this video below saying he believes Twitch has made a mistake and that he'll be streaming on YouTube from now on.
Original article (published March 14th 2021): UK League of Legends streamer Ali 'Gross Gore' Larsen has posted a video defending himself against a host of serious allegations.
Ali submitted a now-deleted post on the r/RoastMe subreddit, saying 'I'm a happy streamer, roast me'. Ali was accused of sexual harassment towards women in the thread, which he ended up deleting as he said people were bringing up other things from his past and "it was getting out of control".
The thread was picked up by the LivestreamFails subreddit and was followed by another post on reddit listing a spate of accusations his way.
Twitter users pixelpeach and Akari TTV called out his past behaviour on the social platform, and the following collection of accusations was uploaded to pastebin (this now seems to be deleted, so we've reuploaded the accusations in a document here).
Many of the instances and accusations in the above pastepin have been brought up in the past and Ali has addressed some of them on various occasions, but there was also a few new accusations that came to light.
Twitter user EVEVE24 posted a Twitlonger claiming Gross Gore sexually groomed her when she was 13 years old back in 2008, which Ali says he cannot remember and that he would have been 15 years old at the time. However EVEVE24 says it was in August 2008 when he was 16.
EVEVE24 said: "I was not aware of all of the recent stories of Ali sexually harassing others until today. After seeing a Reddit post with the details of many stories, I felt the need to share my story. I want people to know Ali has a long, deep-rooted history of sexual harassment.
"Although I have had since 2008 to heal, after reading other stories I fear for the safety of vulnerable people around him. In particular, hearing how he assaulted Jenna when she was drunk made me realise he has only become worse in the 13 years it's been since I last spoke to him.
"I hope my story prevents another person from becoming one of his victims."
Gross Gore said: "I don't have any recollection of this at all, I was a kid, I've done a lot of growing up this year. That's not who I am. If this is true, I'm just so sorry."
Following Gross Gore's ban, another person, known as HoneyDumpster on Twitter, detailed her experiences with him, saying she was 16 at the time and he was 23.
She said that the pair flirted online, exchanged lewd pictures and 'had frequent video calls in which [Gross Gore] masturbated to [HoneyDumpster] in her underwear'. 
"He posted a lewd picture of 16-year-old me in my underwear in his Twitch chat before, as well as the revenge porn on Celestia."
One of Method's UK streamers, Sick_Nerd, ended a stream early the other day after talking about Gross Gore and getting frustrated by his past behaviour, before apologising, getting tearful and ending the stream.
"Why is it when I get angry, I wanna cry? It makes me want to tear up with rage," he said. "But I'm not dying on this hill about it. If Twitch won't do anything about it, fuck em. It annoys me. When people come in here trolling about it as well, it makes me so angry."
Comments on social media and reddit about the matter seemed to be a mix of accusors and defenders of Ali, like the following two comments from the reddit thread:

Some on social media mentioned 'The Plan' possibly being behind the spate of accusations, a group Ali previously described to Esports News UK as "a breed of my biggest fans, but fans gone wrong" and that he has feared for his life around them in the past.
Gross Gore's response: ' I'm going to continue trying to be the best person I can be'
Ali posted a half-hour video addressing all of the allegations:
He said: "This isn't me. There are some disgusting things from my past and I can promise you that's not who I am today. I look back, I cringe, I get embarrassed and I regret so much.
"This pastepin [list of accusations] has been floating around for a long time now and I thought I need to address this. I've wanted to clear this up for a long time and I feel like now is a perfect time to do so.
"I've apologised in the past for most of these accusations. They're being dug up again because I've been popular on Twitch and it comes with the job.
"Right now, all I want to do is create a positive place for me and my daughter and my streams. She's my rank one priority and I'm trying so hard to be such a good role model and the past few months have been amazing.
"I'm seriously sorry to anyone who's still upset after watching this video, I'm going to continue trying to be the best person I can be and hopefully it will only get better from here onwards."
Following Ali's response video, this video was posted accusing him of lying (though it must be said some of the other one-sided videos on that channel do take some incidents out of context), and Celestia Vega, one of Ali's former girlfriends, published an audio post on Twitter saying she's not happy about this being dragged up again and having no one consult her about it.
In 2016, Gross Gore was banned by Twitch after he made accusatory comments about former League of Legends player and caster Krepo sleeping with someone underage. Gross Gore was unbanned by Twitch in 2017 but later banned for one month after incidents of harassment at RuneFest. He was also banned from attending future RuneFest events.
Earlier this year, Gross Gore returned to League of Legends after a year's absence from the game, where he produced cookery streams instead.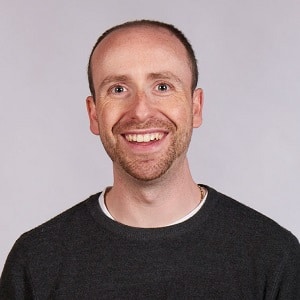 Dom is an award-winning writer who graduated from Bournemouth University with a 2:1 degree in Multi-Media Journalism in 2007.
As a long-time gamer having first picked up the NES controller in the late '80s, he has written for a range of publications including GamesTM, Nintendo Official Magazine, industry publication MCV as well as Riot Games and others. He worked as head of content for the British Esports Association up until February 2021, when he stepped back to work full-time on Esports News UK and as an esports consultant helping brands and businesses better understand the industry.