Update (October 10th): RuneScape developer Jagex has banned Gross Gore from attending future Jagex events and will not be working with him in the future.
Gross Gore previously said he wouldn't be attending Runefest anymore after the incidents last weekend.
Jagex said that 'content creators concerned' with the matter breached its code of conduct and they have been banned from future events too.
Esports News UK contacted a Jagex spokesperson who would not name those who have been banned, but the Old School RuneScape Twitter account said that Skiddler and Faux have not been impacted by anything in the statement, "nor is their relationship with us affected in any way".
A statement on RuneFest, regarding recent events: https://t.co/A8LyensNFe

— Old School RuneScape (@OldSchoolRS) October 10, 2018
"Having reviewed the allegations we have found that the content creators concerned did breach our code of conduct," Jagex said in this statement. "We do not tolerate inappropriate or offensive behaviour in any way and, while we had a limited working relationship with some of the individuals, we will not be working with them, or allowing them to attend future Jagex events, going forward.
"As we look towards 2019, we will strive to keep future RuneFests, and all Jagex events, safe spaces where attendees can continue to enjoy the inclusiveness and positivity that comes from being part of the RuneScape community."

Update (October 9th): Gross Gore told Esports News UK what his thoughts are on Runefest organisers Jagex conducting an investigation into the incident.
He said: "I won't be surprised if Jagex turn around and say 'it was all Gross Gore's fault and he won't be allowed at our events anymore'.
"I have friends at Jagex, I've had four unfollows from Jmods. Maybe they had to, maybe they were told to, but it's bad to unfollow someone without knowing the full story.
"I hope they can be professional about the matter and not be biased."

Original article (October 8th): 
UK League of Legends streamer Ali "Gross Gore" Larsen has said he will never attend Runefest or talk to women at events again.
Firstly, he was accused of verbal and physical harassment in two respective connected incidents respectively on the weekend after Runefest, which took place in Farnborough.
The first involved him commenting on a woman's breasts around her multiple times, which he has apologised for, and the second is for attacking a man who stood up to him over the first incident, which he has denied.
The first happened in the nearby Aviator hotel after the event, the second happened outside the hotel.
Gross Gore said he was drunk, and the woman to his right in the hotel had a revealing top on. After talking to each other, he then introduced her to one of his friends, saying: "Meet Rachel – and her tits."
He was also accused of making other lewd comments towards her (including "you're hiding your breasts now" and harassing other women at the event, with this tweet being one apparent example.
Gross Gore has apologised and said the matter with him and Rachel has been dealt with. (note this is not his partner, who has the same name).
Dear all;

I've just been contacted by the girl who has been allgedly "harrased".
She has wrote a big explanation & we're happy to be moving on.
There is no longer any on going issue.
— Gross Gore (@GrossieGore) October 8, 2018
Afterwards, outside the hotel, he was approached by RuneScape streamer Elliot "Skiddler", who told Gross Gore he didn't appreciate his friend Rachel being spoken to like that.
As usual with drama like this, there are two sides to the story, and at this point Gross Gore and Skiddler's stories do not match up.
Gross Gore says that Skiddler was aggressive towards him and was looking for a fight, had a crowd gathering around him and that Skiddler threw the first punch, to which Gross Gore and his friends retaliated, in an attempt to restrain Skriddler onto the floor.

"Jagex is conducting an internal investigation following reports of unacceptable behaviour from RuneFest attendees"

Skiddler says that Gross Gore was being aggressive towards and pushing one of Skiddler's friends, and at that point Skiddler jumped in to defend his friend, before being pushed by one of Gross Gore's friends 'into the side of moving car' and kicked while he was on the ground.
Skiddler says the police 'escorted Gross Gore off the premises, while Gross Gore says he just explained the situation to them and they let him go to continue his night.
Gross Gore also says that Skiddler is friends with Gross Gore's partner's ex, and that he was egged on by others to try and fight him.
Since the incident, Gross Gore has received physical threats on Reddit and Twitter.
RuneScape developer Jagex is now conducting an investigation into the matter.
In a statement sent to Newsweek, Jagex said: "Jagex is conducting an internal investigation following reports of unacceptable behaviour from RuneFest attendees.
"We enforce a strict code of conduct for everyone attending RuneFest, and take any matters concerning harassment or threats of any kind very seriously."
As their two stories don't match up, we've included both Gross Gore and Skiddler's quotes below.

'He made women feel incredibly uncomfortable' – Skiddler
You can see Skiddler's side of the story in full below:
Regarding an altercation that occurred between me and Gross Gore on Saturday evening. I've written a statement as there are false rumours circulating. pic.twitter.com/nl0GOpbp4B

— Elliot (@Skiddler) October 8, 2018
Genuinely upset by all of this unfolding. Wish this was a publicity stunt on my end, but I genuinely hate drama. Only reason I put anything up was because I kept receiving messages from people asking what happened and quoting false rumours ?

— Elliot (@Skiddler) October 8, 2018
'I apologise for my comments to Rachel but I didn't assault anyone' – Gross Gore
Gross Gore said in a reaction video the drama is petty and has been blown out of proportion.
On the lewd comments, he said: "The woman to my right [in the hotel] was wearing a really revealing top and I made a comment on her breasts. I apologise if the woman took offence. I didn't mean any harm or to harass; I am really sorry.
"I do compliment women a lot. And I'm very flirty. If any women out there feel uncomfortable then I'm sorry."
On the fight, he added: "This guy I was getting bad vibes from pulled me aside and I could tell straight away he wanted to fight me. He was angry.
"I asked him "what's up?" and he said "why the f*ck are you commenting on Rachel's tits" and got aggressive.
"My friend then comes over and says to break it up. As he's talking to him I looked to my left and I notice there's a crowd forming. The guy in the middle is being cocky like he wants to see the fight and so I got angry, turned to him and I said 'leave now' and grabbed him.

"Then the first guy looks at me and says: 'I'm going to fucking kill you.'
"He launched himself at me with a fist. In self defence I pushed him onto the floor and he got dragged away from me. He said my friends were 'kicking the shit out of him' but that did not happen. That's all false.
"I think he used the harassment issue as an excuse to beat me up. He's friends with my partner's ex. And friends with people that don't like me. So I feel like there's other incentives here and I feel like he was getting egged on to fight me. I feel like the whole thing was an excuse to fight Gross Gore.


"I think he used the harassment issue as an excuse to beat me up. I won't be attending Runefest anymore after this."

"A police officer told me to calm down. I told her the situation and that a person was trying to beat me up because I'm famous. She said 'that's fine, go and enjoy your night'. I was not arrested or escorted off the premises. That's the story.
"I don't apologise to the guy. I won't be attending Runefest anymore because I'm out of place, I don't watch the event and I'm only going to see friends and get drunk.
"I'm not even gonna be talking to women at events from now on because people see it as weird or verbal harassment or whatever."
In response to criticism claiming it may have been 'an act' by Gross Gore because of his on-stream persona being different to how he is as Ali Larsen, he replied: "It wasn't an act, it wasn't Gross Gore – it was me being me."
Gross Gore has been involved in other drama incidents in the past, but vowed to leave it behind before Twitch unbanned him back in June 2017.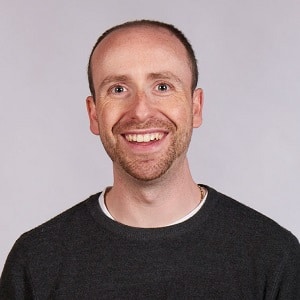 Dom is an award-winning writer who graduated from Bournemouth University with a 2:1 degree in Multi-Media Journalism in 2007.
As a long-time gamer having first picked up the NES controller in the late '80s, he has written for a range of publications including GamesTM, Nintendo Official Magazine, industry publication MCV as well as Riot Games and others. He worked as head of content for the British Esports Association up until February 2021, when he stepped back to work full-time on Esports News UK and as an esports consultant helping brands and businesses better understand the industry.