As we approach the tail end of another year, it's time to look back on what you guys read the most on Esports News UK.
We don't write for clicks here at ENUK, despite what some might think, we just try and write interesting content that's relevant to the UK esports scene and League of Legends. But it's always interesting to find out what you clicked the most.
So without further ado let's list the site's top 10 most-read articles of 2018, as they are, with no filtering.

A UK esports organisation owner was jumped and attacked with a hammer outside his hotel after day one of the Insomnia62 gaming festival.
Michael "Afro" Todner (pictured) of Radix Esports, was left with head injuries and had to have 12 stitches after the incident.


UK League of Legends streamer Gross Gore appears in this list a few times.
Firstly, after a period that was seemingly drama-free for him – during which he became a father and took a short break from creating content – UK League of Legends streamer Ali "Gross Gore" Larsen returned.
In the space of two days, he ranted in vlogs and to fellow UK streamer GreekGodx about abuse he's receiving for low view counts, then angered pockets of the community and opened up a separate debate on content creators getting paid.

UK streamer Ali "Gross Gore" Larsen said he was quitting League of Legends for good this time.
Did he quit? No.
At the bottom of the article we wrote: "Grossie has made an effort to put drama behind him in recent years. Will we still be writing about him here on Esports News UK? Well, that's a stupid question isn't it?"
Turns out it was.


Riot Games said they would introduce a new era for esports and entertainment in the UK with their latest League of Legends tournament.
Forge of Champions was first teased back in March andthe full announcement was one of the most popular articles on our site when it was published back in June.


Welsh Rocket League player Euan "Tadpole" Ingram posted a Twitlonger explaining why he was left without a spot in the Gfinity Elite Series.
Tadpole states that he was approached by Method to join their Rocket League roster for the upcoming Elite Series. However, Tadpole's head was soon turned by Reason Gaming and the prospect of playing with a proven team in other tournaments like DreamHack.
But shortly after signing with Reason, the org left the Elite Series. With the Rocket League team's prospects up in the air at this point, Reason put them in touch with Unilad in hopes of finding them a new team. Tadpole says that Unilad and the team agreed a time to meet, but that Unilad's head of espoorts Kurtis Stocks failed to turn up. Then, Unilad announced they had signed a completely different roster, leaving Tadpole and his team without an org.
Unilad later went into administration and quit esports.


It's that man again (well, in virtual form at least).
Blizzard put British League of Legends streamer Ali "Gross Gore" Larsen in World of Warcraft (WoW).
Streamer Asmongold stumbled upon an NPC named 'Grozgore' while playing the alpha of Battle for Azeroth, the upcoming expansion to World of Warcraft.


Danish World of Warcraft player Oscar "Whaazz" Wulff, arguably the world's best Rogue in Arena, sat down with Esports News UK's fellow Outlaw Rogue Dom Sacco to give him some tips on the DPS class and talk about competitive WoW going into the latest expansion Battle for Azeroth (BfA).


UK esports organisation Method secured a world-first kill of G'huun on Mythic difficulty back in September.
This means they were the first to clear 8/8 bosses in the Uldir raid scenario in World of Warcraft (WoW) expansion Battle for Azeroth.


The controversial UK League of Legends streamer Ali "Gross Gore" Larsen was been banned by Twitch AGAIN after his behaviour at Runefest in October.
This time it was a temporary 30-day ban from the streaming service, instead of a permanent one (that was later lifted), plus he was also barred from attending Twitchcon, which took place in San Jose from October 26th to 28th.


UK Esports Awards Presenter of the Year winner Frankie Ward used her thank you speech to call out homophobic behaviour.
Her comments came after former CSGO pro player turned streamer Mohamad "m0E" Assad was temporarily banned by Twitch, after typing the word 'faggot' in-game and talking about the use of the word mid-stream.
Following the ban, British esports journalist and analyst Duncan "Thorin" Shields wrote a series of tweets about the word mOE spoke about. He later tweeted out our article and called out some of those mentioned in the piece.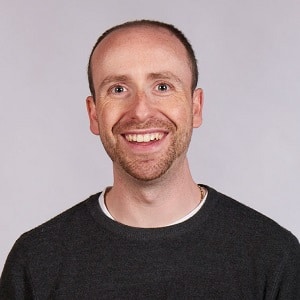 Dom is an award-winning writer who graduated from Bournemouth University with a 2:1 degree in Multi-Media Journalism in 2007.
As a long-time gamer having first picked up the NES controller in the late '80s, he has written for a range of publications including GamesTM, Nintendo Official Magazine, industry publication MCV as well as Riot Games and others. He worked as head of content for the British Esports Association up until February 2021, when he stepped back to work full-time on Esports News UK and as an esports consultant helping brands and businesses better understand the industry.