Welsh Rocket League player Euan "Tadpole" Ingram posted a Twitlonger this evening explaining why he's been left without a spot in the Gfinity Elite Series.
Tadpole states that he was approached by Method earlier this month to join their Rocket League roster for the upcoming Elite Series.
However, Tadpole's head was soon turned by Reason Gaming and the prospect of playing with a proven team in other tournaments like DreamHack.
Shortly after signing with Reason, the org left the Elite Series. With the Rocket League team's prospects up in the air at this point, Reason put them in touch with Unilad in hopes of finding them a new team.
Tadpole says that Unilad and the team agreed a time to meet, but that Unilad's head of espoorts Kurtis Stocks failed to turn up. Yesterday, Unilad announced they had signed a completely different roster, and hadn't informed the former Reason players:
So coming up first we are pleased to announce our #RocketLeague team for Season 3. Welcome to the UNILAD team @CalixRL, @FluxRL_, @Speed_Rl, @tehdaRL, @Caro__RL and @Jnr_LFT! #LetsGo

— UNILAD Esports (@UNILADEsports) February 27, 2018
"To this day, we haven't received any message from Kurtis or Unilad," Tadpole said. "The professionalism was extremely questionable, and hurt us even more at a time where we'd already lost our contracts and place in the Elite Series at no fault of our own.
"I hope that anyone from Gfinity, Reason or Unilad who may read this takes into account how much these last couple of weeks have hurt, and just hope that they treat players with more respect going into the future."
After the Twitlonger was published, Unilad's Kurtis Stocks said: "I take responsibility of not informing Tadpole of our plan to not sign them. I'm sure that doesn't mean much to someone who wants to compete, as it wouldn't do justice for me as someone who used to compete, good luck going forward."
When pressed by other Twitter users for an apology, one of whom described Unilad's behaviour as 'absolutely disgusting', Kurtis replied: "There's absolutely no argument here that suggest that I should be apologising, I followed the regulation and done the job.
"In most acquisitions there are always casualties, it's business."
Here's the Twitter thread:

'Our campaign is already a success' – Unilad statement
Kurtis Stocks sent us the following statement:
"The fundamental goal of the Elite Series aligns with the mission statement we created Unilad Esports with, which is to create and develop careers for grassroots players.
"The opportunity to use the Elite Series to field British players in the same environment that a seven-figure tournament is set in was one we could not pass up, as that experience is invaluable for a player.
"Unilad Esports have followed through with that mission and will be fielding 13 out of the 16 players that would not necessarily consider themselves 'pro' at this point in time but all have the intention to show their skills at the event.
"The state of British esports development is also very important to us being a British company, we have managed to maintain a British bias in our selection of players for the Elite series with 11 out of our 16 registered players being British. For us our Elite series campaign is already a success."
What do you think? Disgusting behaviour or just business?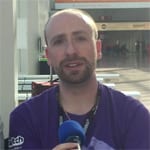 Dom is an award-winning writer who graduated from Bournemouth University with a 2:1 degree in Multi-Media Journalism in 2007.
A keen League of Legends and World of Warcraft player, he has written for a range of publications including GamesTM, Nintendo Official Magazine, industry publication MCV as well as Riot Games and others. He works as full-time content director for the British Esports Association and runs ENUK in his spare time.