UPDATE (February 3rd 2018): A number of content creators and video editors have stepped forward to defend Gross Gore in light of this new drama, including the following:
I worked for Ali for over a year and a half editing his videos and I never really had any issues with any payments. He'd even pay me up front if I needed the money or asked for it. You're all giving him shit when you don't know what goes on behind closed doors. Stop.

— Stevey (@LuckerCSGO) February 2, 2018
I've also worked for Ali on editing things and I can confirm that he will pay you instantly when something is up to his standards. In all fairness the video by that editor wasn't bad – but it also wasn't something that compares to his competition on YouTube.

— Callum (@xWishful) February 2, 2018
@GrossieGore I've been an editor for Gross Gore for the past 3-4 months or so. Never ran into any trouble. Always got payed on time and in full.
He always keeps it real with you and gives you honest feedback. I respect that a lot. It definitely helped me become a better editor!

— RubesG (@RealRubesG) February 2, 2018
Grossie tweeted:
Just spent 6 hours on stream defending myself.
The editors got paid, shut the fuck up about it now.
Really fucking not suprised that the second the community got a chance to fuck with me they go all in.
Respect to the real people knowing what the real deal is.

— Gross Gore (@GrossieGore) February 1, 2018

Original article (published February 1st 2018):
It's been almost 100 days since we last wrote about Gross Gore on this website (I know, we can't believe it either), but now he's making those Reddit headlines again.
After a period that's been seemingly drama-free – during which he became a father and took a short break from creating content – UK League of Legends streamer Ali "Gross Gore" Larsen is back.
In the space of two days, has ranted in vlogs and to fellow UK streamer GreekGodx about abuse he's receiving for low view counts, then angered pockets of the community and opened up a separate debate on content creators getting paid.
We've split this article in half to focus on each of those two areas.

Gross Gore responds to comments about his viewer count
Firstly, Grossie hasn't been happy with the reaction to his lack of streaming over the past few months.
He's adjusting to life as a parent, and as a fellow parent myself I can't blame him for dropping work to focus on his little one. But this is the internet, and this is Gross Gore.
He put out a series of tweets earlier this year complaining about the reaction he's received from pockets of the community who have been making fun of a lower view count on his Twitch channel after his break.
Twitch chatters.

We are well fucking aware of our own viewercount.
We get it, your lifes so shit you gotta put down others to make yourself feel a bit better because your parents did a shit job at teaching you how to be respectful.
Grow up.
— Gross Gore (@GrossieGore) January 30, 2018
This needs to be said. pic.twitter.com/5sEtY7uEtQ

— Gross Gore (@GrossieGore) January 30, 2018
Social media should be banned for all under 13 year olds.
I stand by this. 100%.
IT'S DOING MORE BAD THAN GOOD.
Kids are being brought up to think, LIKES/FOLLOWERS/POPULARITY is everything & that everyone is should be treated like shit.

— Gross Gore (@GrossieGore) January 31, 2018
Gross Gore also went off on one to streamer GreekGodx in this clip (you can see the full video here):


Gross Gore accused of not paying editors and designers
The drama continued on Grossie's second day back on the job.
He tweeted this out, after being accused of not paying a video editor who goes by the name of Drax:
To the editor bitching on reddit about me not paying them;

I AIN'T PAYING YOU 40$ FOR A 2 MINUTE HIGHLIGHT YOU CUNT.
Good afternoon btw stream later.
I'm on a 1400 daily calories diet 🙂
— Gross Gore (@GrossieGore) January 31, 2018
This drew a string of responses, including the following:


The third comment above, from streamer Pink Sparkles, drew the following response from another streamer, Fedmyster (far left, below), who was speaking on a podcast show from ANOTHER streamer: Pokimane (second from left, below).
Still with us? Good. Roll it:

Fed also went into detail in this Twitch VoD from the 1 hour 40 minute mark, claiming that Grossie should have developed a better working relationship with video editor Drax and paid him.
This got back to Grossie, who was not happy with Fedmyster's response. Gross put out the following reaction vlog on Twitter, referring to Fed as 'kiddo':
Fumin pic.twitter.com/OcIJTzIx1s

— Gross Gore (@GrossieGore) February 1, 2018
Grossie claims that he never agreed to pay for Drax's video, and that it was only two minutes long.
However, Drax has told Esports News UK that Grossie did agree to pay him, and it was for this seven-minute video here, published on Gross Gore's YouTube channel a year ago.
Someone here, of course, is lying. Without viewing the private chat logs between the two of them we won't know the truth. Drax says that he will be able to retrieve and share the Skype logs publicly when he gets his laptop back this weekend.
"My laptop is getting repaired and that's the only access I have to Skype logs, as they aren't kept on all Skype instances," he said. "The laptop will be repaired by this Saturday"
The League of Legends highlights video Drax claims he made for Ali has 1,000 likes and 1,000 dislikes, and the comments on it suggest the criticism is because of Ali's reactions and screaming in the video.
"Yep, that's the reason people gave in the comments," Drax said. "He was going through a weird stage of wanting to overreact at everything, if you check his other videos before that they have the same amount of dislikes.
"I made fan videos before I actually was commissioned to make this edit for him, but not after that, I got extremely skeptical and obviously wouldn't have made another one, because it would've been a double scam."
Gross gore has done this way too many times, it's actually hilarious.

> People edit for him
> It was terrible
> People point out with proof that he was happy with results
???
— drax (@draxyee) February 1, 2018
Ali has now blocked Drax on Twitter.
Since this storm erupted, other content creators have emerged, claiming that Gross Gore never paid them for work.
Fuck sake. I'll send you the money now just delete these tweets now you've made me out to look like a cunt fml

— Gross Gore (@GrossieGore) January 31, 2018
Gross gore has done this way too many times, it's actually hilarious.
Grossie has since said he'll pay them, but that he won't be paying Drax:
I'M GONNA END IT RIGHT HERE SO SHUT THE FUCK UP ALREADY –

I owe –
• Hulk @ovonick $50 for some graphics I never used.
• Stan 40-50$ for a highlight I never used.
• Drax can kiss my ass I don't owe that 12 year old shit. We never agreed on any payment!
ANYONE ELSE?!?!
— Gross Gore (@GrossieGore) February 1, 2018
Drax has since been paid by Reddit user VaporaDark.

Gross Gore explains his side of the story to ENUK
'If the agreements were made, Grossie must pay up'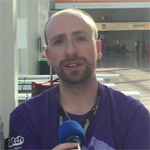 Comment by ENUK editor Dom Sacco
People have said I'm on Gross Gore's side when I've written about him in the past, but I always try to keep my articles balanced and tell both sides of the story.
This one is especially difficult, because the real truth is buried in chat logs that apparently sit on video editor Drax's laptop, which is currently in for repair.
Grossie claims he never agreed to pay Drax for the video, while Drax claims that he did.
We'll apparently find out for sure this weekend, when Drax gets his laptop back.
It's disappointing to learn that Grossie owes another editor and designer money, which he has now agreed to pay, but again without FULL logs shared from both sides detailing any agreements it's hard to point the finger either way.
IF Grossie agreed to pay these content creators, then he must pay up, and it's inexcusable for him not to. Content creators must get paid for commissioned work – end of.
But if it wasn't confirmed or clear or agreed between him and the content creators, the onus is on the content creator to make sure it's always agreed before the work is carried out.
One other thing before I end this latest drama time, to those of you who have a problem with me writing about Gross Gore on Esports News UK.
God forbid a UK League of Legends-focused news site should write about a popular UK League of Legends streamer, huh.
Why not tell NME to stop writing about Nintendo, and Men's Fitness to stop writing about films on your way out?
If you don't like it, don't read it.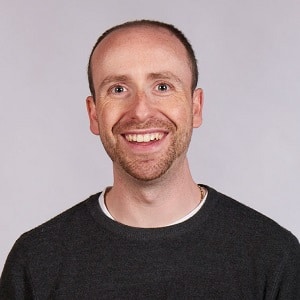 Dom is an award-winning writer who graduated from Bournemouth University with a 2:1 degree in Multi-Media Journalism in 2007.
As a long-time gamer having first picked up the NES controller in the late '80s, he has written for a range of publications including GamesTM, Nintendo Official Magazine, industry publication MCV as well as Riot Games and others. He worked as head of content for the British Esports Association up until February 2021, when he stepped back to work full-time on Esports News UK and as an esports consultant helping brands and businesses better understand the industry.