UK streamer Ali "Gross Gore" Larsen is quitting League of Legends – for good this time.
He put out a vlog on YouTube a few days ago explaining his decision to leave behind the game that helped turn his streaming into a career.
"The truth is, the game isn't the way it used to be, and I find it really hard to carry – which isn't fun for me and it's not fun for my viewers," he said.
"It's not that the game's calming down and Fortnite's booming, I'm not slating the game – I just don't find it fun anymore.
"It's really sunny here in the UK, and last year I was in the office sweating my guts off, I had about 1,500 viewers and got by, but it was just really boring. I gained a lot of weight and it wasn't healthy."

"I know League is my bread and butter but the game has got boring for me. It isn't the way it used to be, and I find it really hard to carry – which isn't fun for me and it's not fun for my viewers."

Grossie also said he's tired of getting frustrated with some of the other League of Legends players, some of which have been sending his daughter threats, and that he'll never be as big as Tyler1.
"When I'm playing on stream, I get inted on, people abuse me, I get people saying disgusting sh*t about my four-month-old daughter – death threats and sex threats – it's really messed up," Gross Gore added.
"On top of that, it harms my image, the way I try to hype up games, I get into the game, focused and aggressive, and Tyler1 just completely crushes me at doing that. He's better and more dedicated at doing that.
"I know League is my bread and butter but the game has got boring for me. I've tried coaching and it doesn't sink in, I'm stuck in Diamond 5 and I just don't have the time.
"I'm not actually a toxic guy, it's just the way people trigger me in the game, it makes me toxic."


'IRL streaming is the way to go'
Grossie has been focusing on IRL streaming over the past month or so, and has been livestreaming days out with his family and friends.
In his last few streams, viewer numbers peaked to around 4,000 – more then double what his usual League streams get (around 1,500).
"I've only done about 10 IRL streams but pretty much every one of them has been a success," he said. "IRL is the way to go, it's fantastic and I love it.
"And if I'm not IRL streaming, I'm going to be variety streaming, like Sodapoppin does. He just gets on the stream, talks to the chat and they decide what games he should play, what YouTube videos he should watch and just interacts with the chat. That's what I want to be."

"I did quit before because I got a bit mixed up and emotional, but this time I'm serious."

"This might be bad for me, or good, I don't know," Grossie said, "but I'm going to be stopping League of Legends forever – unless Riot Games change their game back to where you could solo carry. Because right now games seem to last 45 minutes, no matter how far or ahead you are. It sucks, I haven't got the patience."
Grossie said he will be IRL streaming at DreamHack Summer in Sweden this June, and also at a League of Legends event in Ireland (possibly the Ireland Estars League we reported on last year).
As well as the IRL streaming, Grossie hinted that he may return to the game he played before League of Legends: RuneScape.
Ok…serious.

If I stream Runescape in the background & focus on chatting/YouTube videos/Reddit/other indie games.
Would you guys like that?
— Gross Gore (@GrossieGore) April 21, 2018
He's also working out a lot more and trying to stay in shape, and recently bought a new family car – a BMW X1 – to go alongside his Twisted Fate Supra.
Grossie also admitted his YouTube channel is 'a bit dead', and he would like to revamp it with shorter, clickbaity content, for example his mum was donated £3,500 on stream the other day, which is being turned into a highlight clip.

This move has been on the cards for a while
Grossie first hinted he would be leaving League behind to focus on IRL streaming earlier this month, when he said 'League of Legends is dead' on-stream:

But now, it seems, his decision is confirmed.
It would be easy to say this news should be taken with a pinch of salt. The last time Grossie said he was quitting League, he returned to the game a week later.
But things are different now: he's a dad, the game has changed, he's right – IRL streams are becoming popular on Twitch right now – and his viewer numbers when playing LoL are probably the lowest they've been in some time.
The streamer was banned by Twitch two years ago, and Gross Gore returned to Twitch almost one year ago.
"I did quit before because I got a bit mixed up and emotional," he admitted, "but this time around I'm serious."
Grossie has had a fractured relationship with Riot Games. He said Riot kicked him out of his hotel during Worlds 2015 in Wembley. According to sources, Riot was 'delighted' that Gross Gore was not involved in any drama during League Fest.
Grossie has made an effort to put drama behind him in recent years.
Will we still be writing about him here on Esports News UK? Well, that's a stupid question isn't it? 


Check out our editorial policy here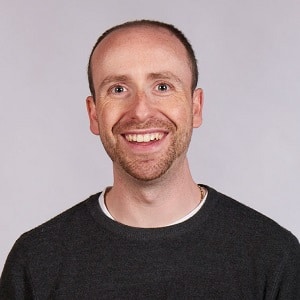 Dom is an award-winning writer who graduated from Bournemouth University with a 2:1 degree in Multi-Media Journalism in 2007.
As a long-time gamer having first picked up the NES controller in the late '80s, he has written for a range of publications including GamesTM, Nintendo Official Magazine, industry publication MCV as well as Riot Games and others. He worked as head of content for the British Esports Association up until February 2021, when he stepped back to work full-time on Esports News UK and as an esports consultant helping brands and businesses better understand the industry.