After the Tekken World Tour (TWT) finals concluded in Amsterdam last month, Tekken is now in a prime position to push itself further in the UK esports scene in 2019.
The Tekken competitive scene has always been active in the UK, but 2018 was a great year in particular says Liam Jarvis, who lists five reasons why.

1. The Tekken World Tour
The TWT has helped to promote more opportunities to our most talented players in the UK.
The tour's point system encourages travel and activity within the global scene. This consists of frequent tournaments in each of the continents around the world.
For UK talent this helps players feel more inspired to compete across Europe, rewarding them for their dedication. Players have the chance to rack up points through consistent performances and qualify for the all-important TWT finals.
Qualifying for the finals means more exposure for UK talent at a global level, so in turn UK sponsors are perhaps more likely to look towards Tekken as an investment opportunity.
This year we have seen some of the UK's best talent such as Roo Kang, Asim and Phantom consistently placing in the top 8 across Europe, putting the UK on the map.

2. Belong Arena Clash tournaments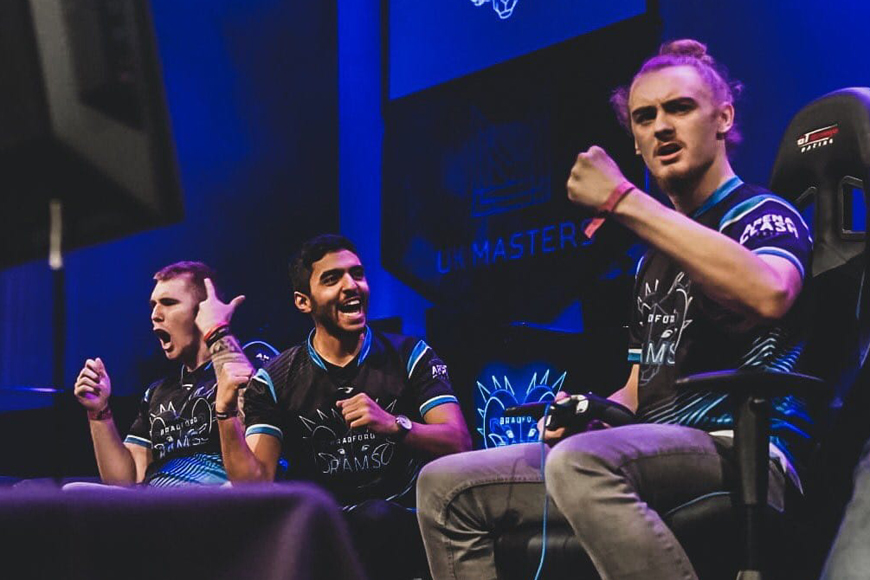 GAME's Belong Arena Clash has invested time and resources into growing UK Tekken with its team competition in 2018.
The Arena Clash involves regional teams competing head to head at their respective local Belong Arena in an online league format, with the finals taking place offline. The reason this has been so successful for the Tekken community is that it has refined the UK's intense regional rivalry with a casual viewership in mind.
As a result of this, we have seen teams being formed from regions who previously had no idea there were opportunities to compete in Tekken. A perfect example is in the recent TWT last chance qualifier, the UK's highest performing player GoukiXAkuma emerged onto the UK scene just this year thanks to the Arena Clash. It's hard to say whether he would've reached these heights without first getting his exposure to the competitive community via Arena Clash.
First Belong Arena within Sports Direct opens at flagship Lakeside store
What Belong has achieved so far contrasts with what Gfinity is doing with its Street Fighter V Elite Series.
Gfinity has found great success in promoting and developing existing talent, looking to elevate them to a professional level. The Arena Clash instead has had more of an effect at the grassroots level. Thanks to the Arena Clash, players now have a solid format to dedicate their time to. Players can strive to reach the playoff finals, step into the limelight on stage and compete in front of thousands of viewers.

3. Local fighting game communities

Seeing investment from more recognisable brands such as Namco, ESL and GAME has had a knock-on effect in the wider community.
The FGC (fighting game community) is crying out for investment opportunities. Players will actively support worthy attempts to promote growth and opportunities for the games they are so passionate about. This results in greater support for sponsors, publishers and local venue spaces.
What we saw in 2018 was a greater solidarity in local events. Attendance numbers were much higher and more importantly more consistent. This is not a coincidence.
Players are more likely to compete in a game if they can see that there are more opportunities available. With Tekken 7, developer Namco has done a great job in sponsoring local community-run events.
Growth was realised in 2018 at the UK's premiere Tekken event Versus Fighting, hosted in Birmingham. 274 players entered last year's event, which was featured as a master event on the TWT. For the first time ever, this saw Tekken overtake SFV in entrants at the UK's Versus Fighting tournament.

4. Domestic sponsorships

As a result of the growth in competitive Tekken in the UK, we have seen local esports teams provide basic sponsorship packages to players with a view of them developing into serious competitors.
Teams like District G, Rize, ELF and 200k have all taken on new players to represent them in 2018. Their support of local talent has contributed to player activity domestically and even within the EU.
It's no secret that consistent travel provides valuable experience and practice for top players. District G for example has played an integral part in the success of UK talent overseas. Thanks to this kind support we now see a much stronger UK presence in European events.
We've yet to see full-time sponsorships within the UK but the potential is there as the talent pool keeps on growing.

5. Top streamers and content creators (the Negan effect)

Shortly after Evolution 2018 had finished (whose SFV tournament was won by the UK's ProblemX), Namco announced details of Tekken 7's Season 2 balance patch. The patch included new mechanics, balance changes and a brand-new season pass containing six new characters.
The developers had finally shown they were listening to the community's cries for better dev support. Without regular balance patches and new characters, competitive games and their respective communities can turn stagnant.
The last announcement for Season 2 was the teaser trailer for Negan, the cult character from The Walking Dead. While controversial with some, this announcement sent shockwaves throughout the community (with more than 2m views) and had tremendous appeal to new players.
While Tekken was on a high after this announcement, many high-profile streamers like Imaqtpie and Forsen turned to Tekken to stream it as part of their schedule. This kind of exposure cannot be downplayed – these streamers have massive followings which can be highly influential.
It's hard to say how this directly affected the UK but I feel it's a contributing factor in the growing numbers and popularity in 2018. In the UK, top content creators such as KingJae (pictured) have been working extremely hard in a similar vein to promote Tekken to new audiences across YouTube and Twitch.

Looking ahead

With 2018 being such a successful year, the question is, how can Tekken continue this growth with more opportunities in the UK?
Gfinity is doing a great job pushing Street Fighter V into the upper tier of UK esports, while Tekken is waiting in the wings for someone to utilise its potential as a successful esport.
Tekken is now fast becoming a popular fighting game and the potential is certainly there in 2019 for UK talent to step up to the global stage.