Dom Sacco shares his views on Mousesports' British player Benjamin "ProblemX" Simon winning the Street Fighter V tournament at EVO 2018.
I often get asked by people outside of the scene what the UK is generally good at in esports, and I usually mention the following: casters, FIFA and fighting game players.
It makes sense – we have produced a host of top casting talent over the years, from Redeye to Machine, Pansy to Deman, Excoundrel to Medic and many, many more in-between.
Football is engrained in our culture and has no doubt helped us make a name for ourselves on the FIFA stage, whether it's Gorilla winning the FIFA Interactive World Cup as it was known last year, or Donovan "DhTekKz" Hunt winning the FUT Champions Cup in Barcelona as a relative unknown. That's not to mention all the other top players like Shellz, Ryan Pessoa, DreamR, Crafty and more.
Then we come to fighting games. Street Fighter II was an astronomical hit here and across the world back in the '90s, and the Fighting Game Community (FGC) has carved out its own niche within (or some would argue outside traditional) esports.
The UK has a lot of great grassroots goings on in this space, from Heir to DistrictG, East London Fighters and many more.
British esports veteran Ryan Hart is one of the most decorated esports players of all time, and acts as an inspiration to many I'm sure. He has paved the way for all the newer fighting game talent we have, whether it's casters like F-Word and Logan, players/streamers like KingJae, Packz, Hurrican and ProblemX.

"I first watched ProblemX at DreamHack London 2015. Here was a guy who was hardworking, professional and determined – it doesn't surprise me he's won EVO."

I first got to know ProblemX back in 2015 when I launched Esports News UK; he was playing at DreamHack London and I watched him beat Afii to win the final.
Here was a guy who was hardworking, professional and determined – at odds with what I was used to seeing in the extremely volatile UK League of Legends scene at the time.  It doesn't surprise me that he's won EVO. ProblemX is something special, he already had a string of impressive achievements back then and is now currently fourth in the world rankings.
I interviewed ProblemX back in early 2016, when Street Fighter V was about to launch.
"I will have to play and train on the game, so I might go a bit dormant for a while, while I train," he told me. "I'm not gonna just immediately fly out to tournaments on the game's release because that would be stupid.
"Nobody is going to be good at this game by the end of the year – nobody. It takes at least two years to be in depth at any game. So this is a good time for me to get other things up and running properly.
"I'll probably come through [later] once I've got a bit more focused at the game. I'll be back in everyone's faces then."
And in his faces he has been this past weekend, winning the Street Fighter V tournament at EVO, arguably the world's biggest fighting game tournament.
He beat defending champion Hajime "Tokido" Taniguchi in the final to become the first UK Street Fighter V EVO champion. Here's the moment he won:

ProblemX also won CPT Denmark the other week, and I'm sure has a bright future ahead of him.
He and others are showing that despite being outnumbered by the amount of top pro players from the likes of Japan and the US in this space, the UK deserves to be on fighting games' biggest stages, and I can't wait to see what we can accomplish next.
Further reading: Fighting spirit: What we can all learn from the rock-solid Street Fighter V community & pro players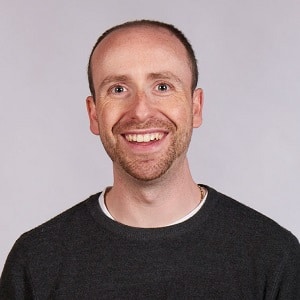 Dom is an award-winning writer who graduated from Bournemouth University with a 2:1 degree in Multi-Media Journalism in 2007.
As a long-time gamer having first picked up the NES controller in the late '80s, he has written for a range of publications including GamesTM, Nintendo Official Magazine, industry publication MCV as well as Riot Games and others. He worked as head of content for the British Esports Association up until February 2021, when he stepped back to work full-time on Esports News UK and as an esports consultant helping brands and businesses better understand the industry.