UK esports is in a very exciting place right now, with tons of tournaments, new initiatives and opportunities becoming available all the time.
Here are 10 things to look forward to in 2019, with a bit of a bias towards League of Legends, a game we've covered extensively on Esports News UK.

1. A brand new UK League of Legends tournament is coming
2018 was a transitional year for UK League of Legends, with the last ESL Premiership taking place and Riot Games announcing a partnership with LVP.
We had the Forge of Champions tournament take place in 2018, now in 2019 LVP will be building its own studio in London and running a brand new tournament.
There will be nine teams taking part in the LVP UK League, including Fnatic's academy side. More details are being announced later in January.
We can't wait.
Remember: 23rd January, the full reveal of our #NewLVPuk competition, every bit of information on https://t.co/NvJY2KVs2m and Twitter.https://t.co/6c1fu6BE4h

— LVP UK (@LVPuk) December 26, 2018
2. ESL One will return to Birmingham
12 of the world's best Dota 2 teams will return to the UK for an all improved ESL One Birmingham 2019 powered by Intel, battling it out for a share of the $300,000 prize pool.
The event will take place from May 31st to June 2nd 2019 at Arena Birmingham. It's not technically a major this time round, but that doesn't matter. It's going to be huge – events like this can really help grow esports in the UK.
3. The Government is taking notice of esports

As esports grows in the UK, it's starting to catch the eye of the Government. In 2018 UK games industry trade body Ukie held the first esports all-party parliamentary group at the Houses of Parliament, which was attended by MPs including Sharon Hodgson and Alex Sobel.
Now the Government is looking at the potential for esports in the UK. The Department for Digital, Culture, Media & Sport (DCMS) has formed a Committee to explore the potential for esports in the UK, among other tech trends.

4. The first ePremier League will kick off

The UK's football Premier League revealed its official ePremier League (ePL) esports tournament back in October, after months of speculation.
All 20 Premier League football clubs will be taking part in the FIFA competition which gets underway in January 2019. And it could be absolutely huge for UK esports.

5. The LEC has a UK team in it

The revamped League of Legends European LCS (now known as the European Championship or LEC) will begin on January 18th.
And for the first time, fans will have a UK organisation to support in exceL Esports, who are taking part in the LEC.
Check out exceL's LEC player roster and management team here.

6. More tournaments

It's easy to forget about just how much esports there is in the UK nowadays. We have multiple ESL Premierships, Gfinity Elite Series, Insomnia festivals, tournaments at EGX and others like epic.LAN (which has just added Rainbow Six to its line-up for 2019), BELONG Arena Clashes and more.
That's not to mention the one-offs either, like the Rocket League World Championships last year, Majors like FaceIT CSGO and Dota 2, and others. Who knows what other big tournaments the UK will host in 2019 and beyond?

7. More pros

With more tournaments, more prize money and more games in esports nowadays, there are also more opportunities for pro gamers from the UK, especially in games like FIFA (Gorilla, Tekkz – pictured, Hashtag Ryan, Tass, Shellzz to name a few) and others.
We have some top talent in games like F1, Gwent, Street Fighter and Call of Duty, and a small handful of pros in the likes of League of Legends and CSGO. I'm sure we'll see some more top players emerge in 2019.

8. More investment 

As UK esports grows, it's not just government who are taking notice. More investors are getting on board too.
In 2018, London-based billionaire Tej Kohli (pictured) set up a €50m investment arm to help European esports businesses grow, including those based in the UK. He later invested in Team Vitality.
UK organisations exceL Esports secured investment from Guinevere Capital and Diabolus Esports gained investment from entrepreneur Les Kerr. Further to this, exceL also partnered with a consortium led by the JRJ Group, a UK-based investment firm, to support their growth.
Other businesses are getting involved in UK esports and gaming too. Wanyoo is opening its first internet cafes and esports cafes in the UK – something we're seeing more and more of (Meltdown Sheffield is set to open in 2019 too).

9. More collegiate activity

At the lower grassroots level, we now have more opportunities and tournaments in esports than ever before. There's Digital Schoolhouse, the British Esports Association and more, plus many universities and colleges are starting to offer specialist courses in esports as well as extra-curricular clubs.
This means more young people, teachers and parents will be engaged in esports and we should have more talent in the future because of this.

10. Worlds is heading to Europe

It might not specifically be UK esports, but the fact that the 2019 League of Legends World Championship is something to get excited about for UK fans. It will certainly be easier for them to attend live Worlds events here in Europe than Asia, for example.
And with the grand final taking place in Paris, it's just a short swim across the channel away.

What esports initiatives are you looking forward to most in 2019? Let us know on Twitter or in the comments below.
Happy New Year to you all from Esports News UK.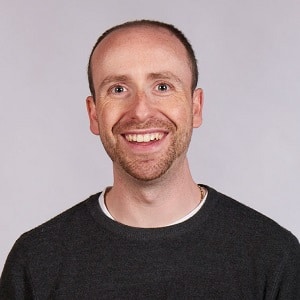 Dom is an award-winning writer who graduated from Bournemouth University with a 2:1 degree in Multi-Media Journalism in 2007.
As a long-time gamer having first picked up the NES controller in the late '80s, he has written for a range of publications including GamesTM, Nintendo Official Magazine, industry publication MCV as well as Riot Games and others. He worked as head of content for the British Esports Association up until February 2021, when he stepped back to work full-time on Esports News UK and as an esports consultant helping brands and businesses better understand the industry.