British YouTuber Frazier Kay has spoken out over his involvement in the Save the Kids cryptocurrency scam, which saw several people lose money.
Kay now says that while he takes responsibility for his involvement in Save the Kids, it was fellow British internet personality Sam Pepper who allegedly 'fucked him over' by changing the anti-whale code at the last minute, allowing those involved to dump their tokens early, causing the price to crash.
He says he is 'committed' to paying people back out of his own pocket (those who lost money can email their wallet address to [email protected]), and that he lost $37,000 himself. Kay said he hired blockchain detectives to look into this and that he himself has 'no technical background or knowledge'.
Kay, formerly known as FaZe Kay, was booted out of the organisation after allegations surfaced that he and other influencers had dumped all of their tokens at launch, causing the price to crash, and followers who bought in to be left with essentially nothing.
In a new YouTube video published by Kay yesterday, Kay said: "[This video] is against all legal advice, my last video was a script made for me by lawyers. I've been having to bite my tongue for this whole month while I collect evidence.
"I would never in a million years intentionally try to harm, take advantage of or scam anybody. I'm no crypto mastermind, I'm a content creator that trusted the wrong people and it's led to this disaster. I'm so sorry this happened, it was never my intention, and I feel terrible anybody was affected."
"People have told me Sam [Pepper]'s plan all along was to make $1m in cryptocurrency or however and then disappear. He doesn't care about me or my reputation or scamming thousands of people.
"It was completely Sam's idea to make the change [to the anti-whale code]. After Sam stopped communication with the dev team, he started ghosting his friends, which made me suspicious."
Kay said he hired a security guard to check the shared house that he and Sam had in Vegas, and claims that Sam rushed out to leave the country, leaving clothes and other belongings behind.
Sam Pepper denied the allegations in conversations with Kay which were featured in the video.
"I will never be seen, associated with or work with Sam Pepper ever again," Kay said. "I want to apologise for being led by someone I shouldn't have trusted so much. I should have put the time in to understand it. Save the Kids was not charity fraud, everything was laid out on the website beforehand.
"I've spent ten years in this space and never been involved in drama. I lost a lot from this, not just the business, but friends, I want to say sorry to everybody I let down – FaZe, Banks, Jarvis, Teeqo, Nikan, Sommer and Rice.
"This has been the biggest regret and reset of my entire life, I will be changing my lifestyle moving forward. I'll be taking time to go back to my roots and work on myself."
Coffeezilla, the journalist who broke the story on YouTube and was threatened legal action by Kay, responded to Kay's video. saying Kay actually dumped his coins before Sam Pepper did.
Elsewhere in the Save the Kids debacle, FaZe Clan fired senior talent manager Jordan Galen, while Joel Morris, co-founder of UK-based YouTuber business stepped down from Xcad Network after selling his own tokens and involvement in Save the Kids crypto scandal.
Following Kay's new video, some Twitter users have since headed over to Sam Pepper's Twitter profile and called him 'Scam Pepper', to be swiftly blocked by him.
Sam Pepper has yet to post a public response to Kay's claims.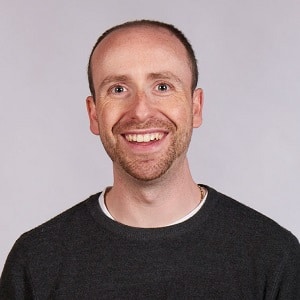 Dom is an award-winning writer who graduated from Bournemouth University with a 2:1 degree in Multi-Media Journalism in 2007.
As a long-time gamer having first picked up the NES controller in the late '80s, he has written for a range of publications including GamesTM, Nintendo Official Magazine, industry publication MCV as well as Riot Games and others. He worked as head of content for the British Esports Association up until February 2021, when he stepped back to work full-time on Esports News UK and as an esports consultant helping brands and businesses better understand the industry.