Let's not be so quick to forgive and forget our favourite influencers fibs or fraudulent behaviour, argues Esports News UK editor Dom Sacco in this opinion piece about the recent 'Save the Kids' cryptocurrency scandal
I want to be shocked by this story, to think of it as surely a one-off which we'll all learn from, an anomaly never to be repeated again.
But the sad truth is it doesn't surprise me one bit, and I know something like it will happen again, and again.
In a nutshell, a cryptocurrency token called 'Save the Kids' ($KIDS) was peddled by huge influencers. Those involved included Brits FaZe Jarvis (who was banned from Fortnite in 2019 for using an aimbot), FaZe Kay and Joel Morris of UK-based YouTube academy Xcademy, as well as others: FaZe Nikan, FaZe Teeqo, Ricegum and Sommer Ray.
Joel Morris has since stepped down from his role at Xcad Network, while FaZe Kay urged his fans 'not to believe what you're hearing online' and that a 'dishonest person abused his trust' with Kay to 'scam everybody and make six-figure profits'. Kay added in this video that lawyers are involved and working with authorities and that he is conducting an investigation to find out exactly what happened.
Save the Kids was billed as a Bep-20 token 'redistributing wealth' to both hodlers and charities via the Binance Charity Wallet ('hodlers' is a term with an intended typo used to describe those that hold on to a particular token rather than sell it).
Once the influencers had promoted this to their millions of followers, who began buying in, several of them then allegedly 'pumped and dumped', i.e. sold large amounts of the token in order to make money from it. This crashed the value of the $KIDS token from $0.0029 to $0.0012 in about a week, leaving many who bought in with a worthless crypto.
It gets worse. As I learnt more about the disgraceful Save the Kids cryptocurrency operation, the more angry I felt, and the more I sympathised with those who have lost a lot of money over it. And honestly, the more I worried about the implications and possibility of my kids growing up and blindly trusting whoever the next big influencers of their generation will be.
Save the Kids apparently had an 'anti-whale' mechanism in place (a whale being someone who owns large quantities of a specific token or stock), to prevent buyers from manipulating the market. This mechanism 'limited the amount each whale could sell to 0.1% of the total supply per minute' (in this case the total supply was one billion).
Now, some excellent journalism by SomeOrdinaryGamers and Coffeezilla uncovered more information, and it is worth watching both videos if you're interested in getting a more rounded picture on the operation. Coffeezilla alleges that the anti-whale code prevented whales from selling again in a 24-hour period, however this code was changed when the coins went live, from a one-day period to a one-minute period, making it easier for the influencers to dump their tokens and run off with the money.
Coffeezilla also says that they changed it from being a code 'that wouldn't let whales sell off in less five days, to a code that lets you sell off in five minutes' at launch.
He reported that FaZe Jarvis sold two thirds of his wallet within days of the launch, while FaZe Kay sold all his 6.2m tokens to be left with just four. All while promoting the token as something of a solid long-term investment to his followers.
Coffeezilla also discovered other alleged instances of FaZe Kay doing similar peddle, pump and dump activities with several other cryptocurrencies in the past.
Frazier Kay later threatened to sue Coffeezilla over his reports on the matter.
Kay has since been fired by FaZe Clan, while Jarvis, Nikan and Teeqo have been suspended from the organisation, who said they had nothing to do with their members' activity (Teeqo has since been proven innocent around the pumping and dumping allegations):
FaZe Clan also later fired its senior talent manager Jordan Galen over the Save the Kids scandal, and British influencer Sam Pepper was also implicated in the operation, allegedly making the decision to change the whale code.
This whole incident is another reminder that we must do a better job of holding games and esports personalities to account. Heck, holding anyone to account who engages in this kind of malicious activity.
The fact that these influencers masqueraded their actions as an initiative that would help charity makes it even worse, and it makes me feel sick.
It wasn't initially clear who exactly was behind the operation, but Coffeezilla's final video on the situation inferred it was largely Kay and Sam Pepper. What's clear is that the Save the Kids website is now down, and many of the influencers have removed previous videos and tweets about the incident.
It also highlights the volatility of cryptocurrency and the different regulations around it compared to traditional stocks and shares.
In the UK, cryptoasset businesses must comply with Money Laundering Regulations (MLRs) and register with the Financial Conduct Authority (FCA), a regulatory body that describes cryptoassets as 'very high risk, speculative investments' and that if you invest in them, 'you should be prepared to lose all your money'. There's also the Advertising Standards Authority (ASA), but that just regulates the advertising and promotion of products/services, it's not a financial regulator.
In the US, there's also the Securities and Exchange Commission (SEC) and the Commodity Futures Trading Commission, however, crypto services themselves are not regulated in ways that the stock markets are, for example.
Just two months ago, SEC chairman Gary Gensler said the $2 trillion cryptocurrency market needs more investor protection and better regulation: "These exchanges do not have a regulatory framework at the SEC or at our sister agency, the Commodity Futures Trading Commission. Right now there's not a market regulator around these crypto exchanges and thus there's really no protection around fraud or manipulation."
I would like to see – no, we need – tighter restrictions, penalties and disclaimers put in place to better protect young impressionable people out there that might take their favourite influencers' words as the gospel.
For the record, I don't have a problem with crypto myself. I know many people who trade, who enjoy doing this and who understand the risks involved – and spend only what they can afford to lose. But there are a lot of people out there that might not be as aware.
I personally choose not to trade in any crypto – or standard stocks and shares for that matter (laws prevent me from trading in companies I may have insider knowledge around anyway). Even if I wasn't a journo, I still wouldn't want to take any risks that could potentially harm my family's income.
Crypto tokens are often painted as these bright, colourful things that are cool, separate to other standard currencies where the rules seemingly don't apply. But make no mistake, what these influencers have done is in my opinion malicious, and they should be punished for it.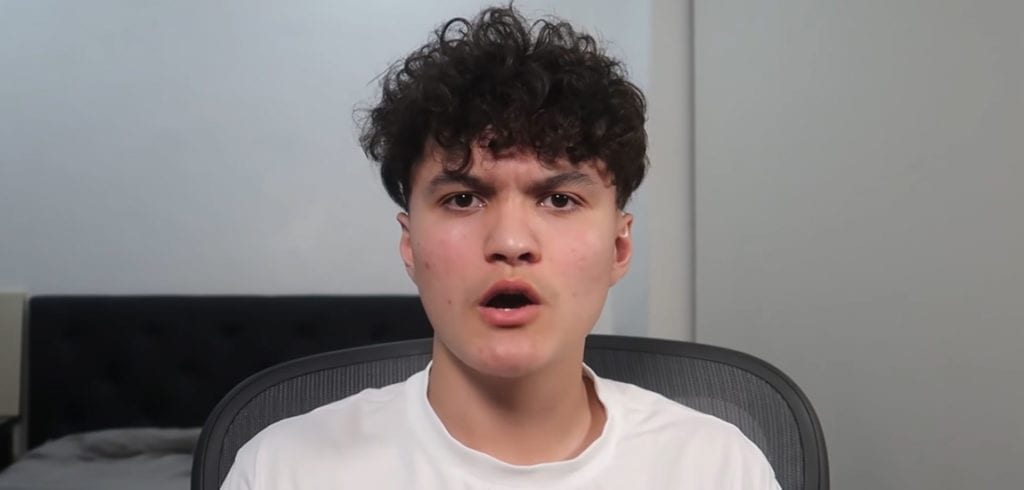 Twitch says its bans extend to actions of influencers conducted outside of streams – Gross Gore was banned indefinitely earlier this year for example – and maybe other platforms should think about doing the same for those who commit alleged acts of fraud like this.
I am dead against cancel culture for the sake of cancelling someone without solid evidence or reason. However, for things like this Save the Kids debacle, people should be held to account.
For me, it's a wider problem of the world today and digital culture, also outlined in this decent article on Dexerto, titled 'David Dobrik's celebrated YouTube comeback is a worrying trend for internet fame'.
Just recently, xQc and other mainstream streamers have been promoting slots on Twitch with shady workarounds, highlighted in this excellent Twitter thread by Ollie Ring.
Influencers commit a crime or other despicable act, wait a while for things to die down, or downplay said act, then slowly start releasing content again, and their loyal fans can be quick to forgive and forget.
Years ago, the whole Gamergate storm was supposedly enacted to improve 'ethics in games journalism'. I remember when Rab Florence described gaming host Geoff Keighley presenting a show surrounded by Doritos and Mountain Dew as a 'tragic, vulgar image'.
For me, what we're seeing now is far, far worse.
Maybe we need a new movement that calls out influencers, because too many of them are getting away with things too often, without consequences.
In my opinion, this below is a more important image that should be studied. It shows that no matter what an influencer does, there will always be followers, following blindly, idolising them. Wanting to be like them. Desperate for their attention. And I don't blame them, I expect many of them are children. I'm just frustrated at the framework that allows this to happen.
This is far more vulgar than a games presenter sitting next to a packet of crisps – and something needs to change.
It's an important Twitter exchange, study it.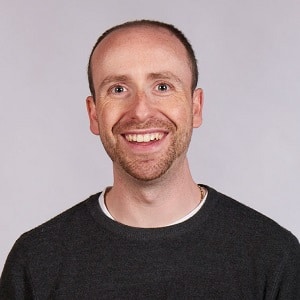 Dom is an award-winning writer who graduated from Bournemouth University with a 2:1 degree in Multi-Media Journalism in 2007.
As a long-time gamer having first picked up the NES controller in the late '80s, he has written for a range of publications including GamesTM, Nintendo Official Magazine, industry publication MCV as well as Riot Games and others. He worked as head of content for the British Esports Association up until February 2021, when he stepped back to work full-time on Esports News UK and as an esports consultant helping brands and businesses better understand the industry.