Global esports and influencer organisation FaZe Clan has allegedly fired its talent manager Jordan Galen (pictured) following his alleged involvement in the Save the Kids cryptocurrency scandal.
YouTuber and journalist Coffeezilla published a video a few hours ago claiming that FaZe fired Jordan, whose LinkedIn page confirms that he is no longer working for FaZe as of July 2021.
Coffeezilla reports that Jordan had been brokering some of the crypto deals and agreements between token founders and influencers, and would take a commission for arranging these.
Specifically, he helped British influencer Frazier Kay strike some crypto deals for a variety of tokens.
"This began with me answering emails that were sent into Frazier's inbox. After a few of the deals, I got in contact with a party who then brought in a bulk of the deals to me and that's it.
"After Frazier was sent the money, he sent me between 10-20% of what he got. There was never formal conversations about commissions since Frazier just always took care of me on every deal we did.
"I did not bring in the deals through the paths I usually did [i.e. letting FaZe know] and was working with talent directly. There were no agreements and contracts so there was nothing ever sent to FaZe legal to review, nor did FaZe get any financial cut on these deals.
"I want to be abundantly clear, I had nothing to do with the development, organisation of talent, marketing or anything with the [Save the Kids] coin. If I tried to have anybody be a part of the project, it would be because either Sam or Frazier requested that I reach out to a talent to see if they were interested."
Kay was previously fired by FaZe for his alleged 'pumping and dumping' of the Save the Kids token, making money from the sale and causing its value to plummet.
British influencer Sam Pepper has also been implicated in the operation, with Coffeezilla saying Sam made the decision to make the whale code change.
The anti-whale code prevented big spenders from selling vast amounts of tokens again in a 24-hour period, however this code was changed when the coins went live, from a one-day period to a one-minute period, making it easier for the influencers to dump their tokens and run off with the money, with fans who bought in being left with next to nothing.
Coffeezilla also says that Sam asked the developer to change it from being a code 'that wouldn't let whales sell off in less five days, to a code that lets you sell off in five minutes' at launch.
Sam Pepper apparently told Coffeezilla: "I've been a paid consultant to Kay for two years. I took orders from him and had no authority independent of him.
"The name, concept and aspects of Save the Kids coin were Kay's idea, and he chose and assembled the team members. He controls. That's what Kay does."
FaZe has always said it had nothing to do with the Save the Kids scandal, and that it was undertaking its own investigation into it after suspending other members of its organisation who were involved in promoting it.
Others accused of being involved include Brits FaZe Jarvis and Joel Morris of UK-based YouTube academy Xcademy, as well as others. Joel Morris has since stepped down from his role at Xcad Network, while Kay usaid that a 'dishonest person abused his trust' and he is conducting an investigation.
Frazier Kay also later threatened to sue Coffeezilla over his reports on the matter.
Previously, it wasn't clear who the main person was behind the operation. But with Coffeezilla's new evidence and reporting, it seems that there wasn't one entity responsible for it all, but several, with Frazier Kay and Sam Pepper seemingly being most heavily involved, according to Coffeezilla.
As we reported in our initial opinion piece on the scandal, it is a painful reminder of the volatility and lack of regulation around cryptocurrency, and the dangers of trusting influencers.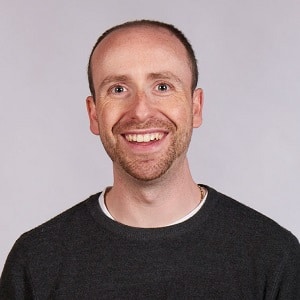 Dom is an award-winning writer who graduated from Bournemouth University with a 2:1 degree in Multi-Media Journalism in 2007.
As a long-time gamer having first picked up the NES controller in the late '80s, he has written for a range of publications including GamesTM, Nintendo Official Magazine, industry publication MCV as well as Riot Games and others. He worked as head of content for the British Esports Association up until February 2021, when he stepped back to work full-time on Esports News UK and as an esports consultant helping brands and businesses better understand the industry.