UPDATE (April 12th 2019): Preach has revealed that Blizzard rescinded his invite to a Content Creator Summit in California.
Here, he would have viewed upcoming content in World of Warcraft and had the chance to provide feedback to the dev team. But following his ban (explained below), he was no longer invited. The reason he could reveal this now and not a few weeks ago was because a non-disclosure agreement (NDA) about this had lifted.
Preach said he was devastated by missing out and has apologised again both to Blizzard and his viewers, saying he's let them down. He is clearly disappointed he will miss out on some of these insider events going forwards as it means his audience will also miss out.
He also mentioned he came up with a lengthy document for the summit detailing ideas and feedback to Blizzard, which will obviously now not be seen by them, unless he makes a separate video on it.
You can check out his latest comments in this YouTube video:

Other content creators have begun sharing details of the Content Creator Summit and upcoming changes to the game.
Preach's comments demonstrate how the relationship between content creator/journalist and brand can easily break down and the effect this can have on both, as well as the audience of said content creator.

Original article (March 28th 2019):
Last week Blizzard Entertainment hit World of Warcraft players with a string of temporary bans varying in length.
Amongst those affected were some well-known Warcraft players including British streamer Preach Gaming (pictured, aka Mike) and MethodJosh, a healer for Method's raiding team.
Some players were banned for a couple of days, others a week or two, but poor old Preach received a 31-day ban. Some have joked this was an RNG Titanforge upgrade, much like loot in the game can randomly receive higher stats upon dropping.
Blizzard threw the ban-hammer because of a bug involving a new type of leveling potion introduced into the game in patch 8.1.
Players were able to repeatedly use the Draught of Ten Lands to stack an experience points buff multiple times, allowing them to level up much faster than intended. Once the community caught wind of this, more players followed suit to level up their characters.

"I really did not think this was a bannable situation. Do I regret it now? Of course. It was my mistake."
Preach Gaming

However, two days later, players started to receive temporary bans for their actions.
Some say it was technically an in-game exploit, making the bans justifiable, but others argue that because Blizzard developers failed to mention they were aware of the new bug, or even acknowledge it or warn players about it beforehand, the bans are unfair on the community.
MethodJosh reacted to his (apparent two-day) ban on Twitter, and Preach's guild responded with a meme. Other top players in Mythic Dungeon Invitational (MDI) teams were also reportedly affected.
It didn't make sense for my character to drink all 20 potions at once, so i separated them into individual stacks so he didn't drown and now i'm banned? : (

— Josh (@Atacamitee) March 22, 2019
Hear me out, @PreachGaming .. We have 31 days to make the most hard hitting documentary the WoW community has ever seen.. pic.twitter.com/xZ1C4SZ5uU

— Future (@FutureGuildEU) March 22, 2019
Preach was particularly annoyed that World of Warcraft community manager Josh 'Lore' Allen apparently tweeted some (now seemingly deleted) "smug" comments about the situation after the bans were issued. Preach also said some players didn't receive a ban despite doing the exploit more than him.
But the streamer publicly apologised and accepted the ban, which seems to have been a longer ban than others because he streamed himself leveling using the bug live.
"It was my mistake and I fully accept my f*** up," Preach said in a video. "This is the first suspension I've ever had in World of Warcraft. I actively avoided any form of exploits until this. I genuinely thought Blizzard didn't care, because it's leveling, it doesn't matter to anyone and we had so many people resubscribing to the game over that period of time."
"I really did not think this was a bannable situation. Do I regret it now? Of course. If you get a black mark against your account, then that counts you out of a lot of stuff, like alpha access, events etc. I want to make peace [with Blizzard]."
The bug came around the same time Blizzard introduced a free weekend for players and added new allied races into the game, which drew a higher amount of players than usual.

'Completely typical of Blizzard'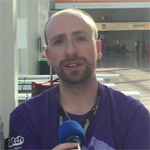 Comment by Esports News UK editor Dom Sacco
This news does not surprise me one bit – Blizzard failing to publicly mention anything about the bug or respond to any of their players online is so typical of them (at least what they are like nowadays).
Blizzard has arguably had its worst 12 months in terms of PR, what with the Heroes of the Storm cutbacks, staff layoffs, that Diablo mobile announcement, a disappointing overall WoW expansion in Battle for Azeroth and other behaviour which is upsetting its fanbase.
Blizzard did not give Heroes of the Storm players and teams advance notice of its plans to shelve the esports operations around the game, and they have reacted in a similar way with this latest WoW bug issue.
Holding company Activision Blizzard is happy to produce content that will make more money but is monumentally poor when it comes to PR and communicating with its player base effectively.
I personally don't feel the bans were entirely fair because Blizzard failed to warn players it was aware of the issue in advance. If it was a two-year-old exploit, then fine, ban away. But the fact it was a fresh bug and there was no communication about it to players until the bans, I don't feel it was fully justified for Blizzard to act in this way.
I am also a fan of Mike's, I have been for years. I think he produces some important and engaging content, so part of me feels the ban (and later withdrawal from the content creators event) was over the top from Blizzard.
However, do not mistake my opinion for believing there was naivety in the player base. A few players might have been unaware of what they were doing, but let's face it, the majority – including Preach and MethodJosh – were likely well aware this bug was not intended and exploited it anyway. So, Blizzard had to set an example. But as usual, they could have gone about it in a much more professional way.

More WoW content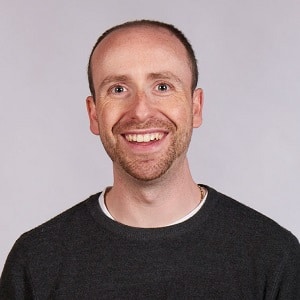 Dom is an award-winning writer who graduated from Bournemouth University with a 2:1 degree in Multi-Media Journalism in 2007.
As a long-time gamer having first picked up the NES controller in the late '80s, he has written for a range of publications including GamesTM, Nintendo Official Magazine, industry publication MCV as well as Riot Games and others. He worked as head of content for the British Esports Association up until February 2021, when he stepped back to work full-time on Esports News UK and as an esports consultant helping brands and businesses better understand the industry.