When you think of esports, it's fair to say World of Warcraft is not the first game that comes to mind.
However, last year was a progressive one for WoW, with the introduction of the Mythic Dungeon Invitational (MDI), as well as the WoW Arena Championship tournament matches and BlizzCon finals. Blizzard has also introduced a cleaner spectator UI and announced a host of new WoW esports plans for 2018.
WoW has also seen some strong UK talent over the years, including 23-year-old Adrian "Healingstat" Archer-Lock, who started out as a player before becoming a WoW caster and esports coordinator at Blizzard. We ask Healingstat about his background and his personal opinions on competitive WoW.

Please introduce yourself and tell us about your background.
My name is Adrian and I am 23 years old. In game I'm known as Healingstat, or occasionally 'Talby'. I was born in Nottingham, and raised in Reading, Berkshire.
I've always been big on both football and video games, and initially what got me into games was playing FIFA on my PS2. My friends and I would play every night after school (and argue whether Pro Evo or Fifa was better), and I would always choose my favourite team Liverpool regardless.
A little known fact about me is that I was also a pro chess player at the time. In 2010 I won the British Under 16 Chess Championship, and I've been abroad on multiple occasions as part of the England junior squad representing England.

What made you get into World of Warcraft in particular? What are your earliest memories with it?
I got into World of Warcraft around 7 years ago when my friends at secondary school introduced me to it. I've always been quite competitive, so I played around the clock to catch up to their level so we could level together (I hated the idea of them being higher level than me)!
The cap at the time was level 80, during Wrath of the Lich King. I have many fond memories of playing both with friends from my school, and other players I met online once I hit max level.
I remember achievements were introduced to the game, and some of my best memories came from early player-versus-player (PvP) achievements I got with my friends – the battles for 1750 rating were relentless.
One of my fondest memories in WoW is captured (in not the highest quality) in this video on my origin server Quel'Thalas.
It was a server-wide PvP event to go back to the old Halaa zone and battle to win it over the course of hours. Hundreds of players showed up, and my guild fancied ourselves as some of the best PvPers on the server and helped the Alliance win. A friend who I've been playing with for over 5 years captured some of the action as part of a competition (he won 1,000 gold)!


"I think the new WoW tournament UI is much cleaner, and the casters are constantly in communication with Blizzard to provide feedback on ways to improve it even further."
What is your favourite class/race/spec in WoW?
I've almost always played priest as my main class in WoW. First Discipline, now Shadow. I have a strong attachment to my priest since it has by far my most played time, having grinded through PvP ranks and over 16,000 achievement points with him.
Initially he was a troll male, however I went Alliance a few years ago (nooo, how could you!? – Dom) so my priest famously became a very generic looking human. Outside of my priest, I thoroughly enjoy playing restoration druid.
I picked up my druid during Mists of Pandaria, a night elf named Talby after a world-famous US shadow priest called Talbadar, who won BlizzCon in 2013. I then went on to compete on stage with my druid the next year!

How did you get into the casting side of things in WoW, and how do you think casting in this game compares to other esports titles? 
I was a competitive player before I got into casting and reached the BlizzCon final, finishing runner up, in both 2014 and 2015 under the banner Skill-Capped EU.
Winning BlizzCon is the ultimate acolyte any PvP player can achieve in the game, but after the narrow 2-3 defeat to SK Gaming in the 2015 finals, I had finished my studies at university and wanted to move on to start a more stable career – still with my found passion for esports.
I invested some of my winnings into a start-up organisation in the WoW scene called GCDTV who ran tournaments in World of Warcraft. They were an American organisation, and I helped them branch into the European scene, and set up a European pro league known as the GPL. It was here I got into casting, by hosting and casting these tournaments live.
Casting WoW Arena is an incredible experience. The game is very fast-paced, so you have both the challenges of making sure you notice what both teams are planning, while also conveying it in a way the audience can follow and get excited about. This leads to many different styles of commentary, whether it's the high energy of Supatease, or the more analytical explaining where the game is at, and who might be about to cash in their next offensive cooldown for victory.


What are your thoughts on competitive WoW and how it compares to other more popular esports games, like the big MOBAs?
WoW is one of the longest lasting esports, in fact last year's BlizzCon marked the 10th consecutive world championship for arena. One of the biggest challenges it faces is the quick pace of the action, and the fact that a game can turn on it's head very fast.
Scoring a kill normally wins the game, and over recent years the broadcast has been innovated in many ways to highlight to the viewer when that is likely to happen. For example, the spectator UI has been renovated to only show important information, and we've introduced analytical sections after the games which discuss key moments in a match, and dive into a team's strategy.
I think WoW Arena is one of the most interesting and engaging forms of competitive PvP out there – and there is a reason it's stood the test of time. More players are starting to build their brands, and fan bases now also. It's cool to see how supportive fans are of certain teams, and how the scene is enabling these players to grow further.

I love the revised tournament client/UI. Do you think this can bring in more viewers to WoW esports over time?
Agreed! I think the new tournament UI is much cleaner, and the casters are constantly in communication with Blizzard to provide feedback on ways to improve it even further.

What are your thoughts on class balancing? I watched some esports matches recently and several teams used the priest/mage/rogue combo.
Just like in any game, there is always going to be a meta game with the strongest strategies and this is also true for WoW. However, with the latest expansions we've seen a shift away from 2-3 compositions dominating, and more variety in the upper epsilons of competition.
I think currently rogue/mage is up there, as are feral/hunter, windwalker/death knight, and warlock/elemental. Most classes have a way currently to hit that top tier of competition.


"There are some superstar arena players from the UK including Joe "Joefernandes" Fernandes. The captain of the defending world champions Alec is also half-British. Other notable Brits include Froffsy and Jaime."
Are there any other UK casters or notable players or other talent in WoW esports?
There are some superstar arena players from the UK. When I lost the BlizzCon final in 2015, one of the key members of the SK squad that beat me was fellow brit Joe "Joefernandes" Fernandes, a player I've played with for many years and achieved my first ever rank one title with.
The captain of the defending world champions "Alec" is also half-British. A few other notable Brits are former BlizzCon competitor Froffsy, and fifth place finisher Jaime from last year.

How has competitive WoW changed over time since you first got started with the game?
The game has certainly evolved a lot over time. Both with in-game changes from expansions, and format changes such as swapping to 4-man rosters. Initially when I played in 2014, we were a 3-man roster and most teams only brought 1-2 compositions to a tournament.
However, 2015 saw the addition of a 4th man to each roster, and with the game also favouring more mutli-classing you'll now see teams bringing often between 3-6 comps they are well versed in.
This change has been interesting to watch as you'll see teams who stick to their guns more often than not being victorious, however you definitely see more composition variety than a few years ago.


For those not familiar with it, please tell us about the Mythic Dungeon Invitational and how it differs to traditional Arena play?
Since WoW is an MMO RPG, there are a lot of different game modes you can enjoy inside the game. Arena is one of them, and dungeons are another. Dungeons, unlike arena where you focus on killing enemy players, put a group of 5 players against NPC mobs who you work as a team to defeat.
The Mythic Dungeon Invitational (MDI) focused on this new area of competitive dungeons named Mythic Keystone Dungeons, which are essentially dungeons with increased difficulty levels as you increase the level of your keystone.
In the MDI we put the 32 teams of 5, from 4 regions of the world, in a timed race to who could complete these difficult dungeons the fastest. The event saw a great deal of interest, as many people who play dungeons themselves could follow along and learn a thing or two from the pros.

What would you like to see from competitive WoW in the future? If anything could be introduced or tweaked, what would you like to see? 
I'm looking forward to seeing how the new format for the arena program is received this year. Rather than the traditional online qualification into regional finals with players live on stage, players are not competing online to compete in seasonal finals throughout the year, which will feature teams from Europe and North America.
I think this is an exciting change for the program, and one that will best answer that age-old question as to who the better region is.
I enjoyed watching the MDI play out last year, and I think this year's levelled up version is bound to be even bigger. I'd like to see more experimentation around PvP also. Some areas we've seen in the past are 6v6 battlegrounds, or even 1v1 duels – which the audience have enjoyed. I think there is potential to toy around with these this year.


"The Mythic Dungeon Invitational saw a great deal of interest, as many people who play dungeons themselves could follow along and learn a thing or two from the pros."
What are your thoughts on Battle for Azeroth, how excited are you about the expansion and also what it can bring to WoW esports?
Personally I always try to avoid spoilers for the new expansion so I can enjoy it to the fullest upon release. However, I've been watching the developer Q and As, and saw some of the panels at BlizzCon, and I'm really excited to hear some of the philosophical changes they have especially for PvP this expansion.

Is there anything else you'd like to add?
Playing on the BlizzCon stage was a pivotal moment in my life, hearing the crowd cheering and the grandeur of the whole experience has shaped me as a person, and the life I currently lead.
Because of Blizzard and WoW esports, I met my girlfriend, Ana (in-game Truskis), who I have been with for almost 3 years (we met at my first BlizzCon). I have a career that lets me travel the world sharing my passion, and I love my work.
I vividly remember the time I qualified to my second BlizzCon, almost crying out of pride when I saw that stage again. We had an incredibly tough road that year, and making it back meant everything to me.
As a player and caster, I'm forever grateful to everyone who helped make this happen: those I met along my WoW journey, those who have helped set up tournaments, and those who have supported me throughout the years.
My goal for the coming years it to keep helping the scene to grow, so everyone can get enjoyment from the game that changed my life.

Are there any other gameplay videos you'd like to share?
I'll leave you with the earliest PvP video I ever featured in, as a discipline priest with the 2 friends I played with from 2.2k rating to multiple rank one with over the course of 5 years.
I have thousands of hours spent playing with these guys, known as Chickz/Bananasplit (Sweden), and Shakemilk (England), and without them I wouldn't be where I am today.
Over the course of 2-3 years, we climbed from duelist (top 3% of arena players) to being multiple rank one (top 0.1%) and tournament competitors. I'm forever grateful I was able to find such amazing partners, and very happy that they are still some of my best friends today.


Follow Healingstat here: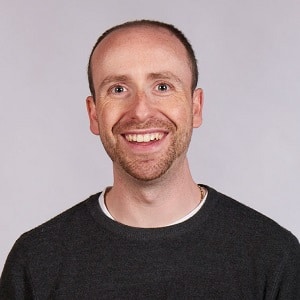 Dom is an award-winning writer who graduated from Bournemouth University with a 2:1 degree in Multi-Media Journalism in 2007.
As a long-time gamer having first picked up the NES controller in the late '80s, he has written for a range of publications including GamesTM, Nintendo Official Magazine, industry publication MCV as well as Riot Games and others. He worked as head of content for the British Esports Association up until February 2021, when he stepped back to work full-time on Esports News UK and as an esports consultant helping brands and businesses better understand the industry.