Red Bull hosted a unique event at its Gaming Sphere in London last week to celebrate the launch of World of Warcraft's new Battle for Azeroth expansion.
Esports News UK's Dom Sacco reports on the event, complete with IRL quests, actors in character and pro players, and looks at what other gaming event organisers can learn from this experiential launch.
I've barely set foot in this venue and a goblin has already berated me for 'loitering' around her shop without buying anything.
As I walk back to the bar, an Orc and an Undead are shouting and arguing with each other over something, much to nearby guests' amusement.
But I'm not playing World of Warcraft in a virtual inn – this is London's Red Bull Gaming Sphere and the creatures are actually a mix of real-life actors dressed in impressive cosplay.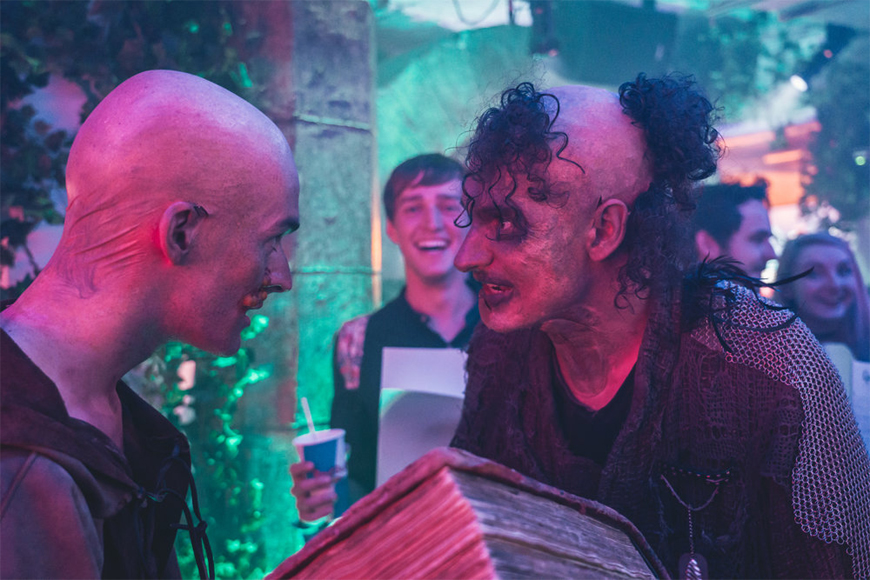 After grabbing my quest sheets, I'm asked to choose a red or blue piece of fabric to wrap around my wrist, representing my respective faction of choice: Horde or Alliance.
Of course I choose red.
This piece of fabric allows you to team up with other guests in your faction, and the real-life NPCs (non-player characters) treat you differently depending on what you've chosen.
For example, the Orc at the event is an hilarious character, spirited and even jolly towards his fellow Horde, but angry and dangerous to members of the Alliance. One of the quests involves challenging someone from your faction to a 'duel', and after I beat the Orc in a thumb war, he was ecstatic for me for fighting 'with honour'.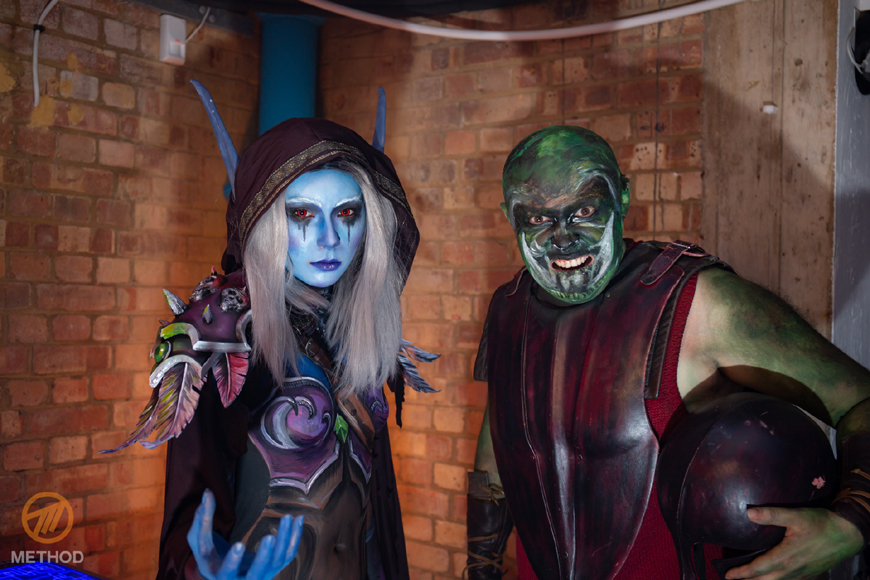 On another occasion, he commanded a member of the Alliance to do five push-ups. He counted along with each push, but at 3 he said he didn't know what comes next, so kept saying 3 over and over again, forcing the quest-goer to continue.
Later, during a quest where we had to sacrifice a member of the Alliance, one poor guest got grabbed by the Orc and thrown to the ground before being 'sacrificed' and converted to the Horde as an Undead member of the Forsaken.
The patrols are probably the best quest type at this event. They involve leaving the Gaming Sphere to walk around outside and generally make a fool of ourselves, blending fantasy with reality.
On one of my patrols, the Orc suddenly turns to us and says this before we cross the road:
The Orc's Highway Code pic.twitter.com/1CRzST1CFd

— Dominic Sacco (@Dom_Sacco) August 14, 2018
Then, after crossing, he stops us all and says in his loud gravelly Orc voice: "Right, gather up grunts! Your quest today is you must enter this dreaded realm [pointing to Sainsbury's] and bring forth a piece of confectionery of your own desire."
Then Jonas Blaithwrite the Undead shouts at us: "Bring a snack for the Horde! You have two minutes."
It's like the Crystal Maze in Azeroth. And just like World of Warcraft the game, I'm hooked.


Guests race to compete quests for prizes (I'm not sure what exactly these are, but I'm told there are WoW goodies which will be handed out after the event and scores have been tallied up).
Quests vary from having to find bottles of ingredients around the area to make a potion at the bar, memorising symbols and recreating them with modelling putty to 'inscribe' them, and identifying the goblin's 'key wares' (i.e. a quiz on computer parts and what they do).
One of the more memorable quests is helping the Undead Jonas Blaithwrite create 'an ancient relic of great power'. Jonas is a brilliant actor and plays the role of a member of the Forsaken to a tee. He's loud, scheming and disgustingly brilliant.
One task given to us by the Lorekeeper sees us having to poke poor Jonas, in order to wind him up for the Lorekeeper's amusement. This is the result:

One of the hardest tasks for me was to get selfies with all the characters. Seems easy, you might think, and it was for the most part, but not so for Horde players trying to get the night elf to cooperate.
She was as pro-Alliance as you could get, branding all the members of the Horde 'murderers', following recent events in the game (which saw Horde Warchief Sylvanas invade the night elves' home Teldrassil and burn its World Tree).
She would only agree to selfies with members of the Alliance, or make the Horde try to turncoat or admit they had a soft spot for the Alliance.
My only way around this, without tarnishing my ties to the Horde, was to show the night elf a screenshot of one of my alt characters on the Alliance side.


The fact that each character had their own personality and beliefs made the whole experience more fun, challenging and memorable.
Outside of the experiential part of the event, there were other goings on too.
UK-based esports organisation and well-established raiding team Method had an area at the Gaming Sphere, with pro players from Method Black doing showmatches and duels with each other.
I managed to interview Method Black's Outlaw Rogue Oscar "Whaazz" Wulff about BfA and competitive WoW:

Elsewhere, there was a cosplay area with Melissa Croft taking on the role of Lady Sylvanas Windrunner, Warchief of the Horde.
While she wasn't acting in character (outside of photos), the makeover process was streamed live on Twitch, with Djarii applying the make-up and bodypaint, and Victoria Hofferson creating the shoulder armour.
It was an incredible piece of cosplay and will make for some great promotional photos for Red Bull and those involved.


This activation proved that venues like the Red Bull Gaming Sphere, usually associated with grassroots esports events or launches, can do a lot more outside-the-box thinking.
I for one would love to see more experiential events like this from the games industry. They're engaging, fun and really tap into the culture of a specific game title or genre, making the guests feel like they are immersed in that world.
Other events like Secret Cinema, Insomnia's Dark Room and the Legend of Zelda puzzle room show there is a market for this stuff, and there are revenues to be made when done well. Traditional event organisers would do well to take a look at events like this and learn from them.


My only gripe with this launch was a lack of food. Come 11pm I was starving, and it would've been great to have seen some World of Warcraft-themed snacks there, especially as there's an actual WoW cookbook devoted to different recipes inspired by the game.
And at £16, tickets weren't exactly cheap, but not unreasonable either. Considering there was a free bar and six hours of activities, it was well worth the money, especially for those who stayed til the end.
Overall, I can't complain. This was an excellent event that surpassed my expectations and left me wanting more.
Lok-tar ogar, Red Bull! You host with honour!

Thanks to @Realkailoren and @jakhowardphoto for taking the images in this article, used with permission. Individual credit mentioned beneath each photo.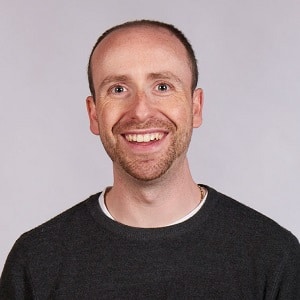 Dom is an award-winning writer who graduated from Bournemouth University with a 2:1 degree in Multi-Media Journalism in 2007.
As a long-time gamer having first picked up the NES controller in the late '80s, he has written for a range of publications including GamesTM, Nintendo Official Magazine, industry publication MCV as well as Riot Games and others. He worked as head of content for the British Esports Association up until February 2021, when he stepped back to work full-time on Esports News UK and as an esports consultant helping brands and businesses better understand the industry.