League of Legends Twitch streamer and YouTube gaming personality Ali "Gross Gore" Larson was caught up in a bit of a fracas with Riot Games staff on the weekend during Worlds, according to a video he posted on Facebook.

Kotaku UK has written a lengthy post on the matter, after posting an earlier shorter article, which Gross Gore dismissed as "lies".
When I first saw the Kotaku post, shared by a League of Legends group, I'll be honest, my first impressions of Gross Gore weren't great.
However, having watched all of his videos, and in trying to break down what exactly has happened – it's not actually clear at this stage who is in the wrong.
I'll wait til we hear Riot's statement on the matter, as there are several potential legal implications surrounding this story, and there's already a lot of nasty comments floating about on social media.
UPDATE: It seems we won't be getting a statement from Riot on the matter after all. A Riot Games spokesperson has told eSports News UK: "I understand quite a few outlets are producing written reports, but we are not looking to provide a comment in regards to Gross Gore."
Here's our rundown of what may have happened, according to Gross Gore's videos:
TL;DR:
Gross Gore invited his fans for a meet and greet outside the Hilton Hotel
There's a lot of Riot Games staff and pro League of Legends players also staying at the hotel
A crowd of around "100 to 300" (according to Gross Gore) gathered outside the hotel
According to Gross Gore, some staff from Riot Games (he names a Giovanni Seretti and a Lisa Neshanian) pushed and shoved him, and tried to get escort him out of the hotel
One Riot Games staff member apparently told Gross Gore that he was "affecting the players"
However, Gross Gore claims the Hilton Hotel manager and supervisor are on his side
Gross Gore has hinted at pressing charges over the matter
Gross Gore has put out another video dismissing some of the claims made in other articles, including reports that he "wanted to fight" Fnatic ADC Rekkles, and "is racist"
Gross Gore says he has a problem with Riot Games and their staff because of their alleged actions, and says it has been "the worst experience of my life".
He has also beckoned Riot to ban him in-game, and says he is not going back to Wembley Arena as he feels "abused and upset" over the matter.
Gross Gore insists he met a lot of nice people from Riot: "I just want to get along with everybody. Just be a nice person and I'll be a nice person as well."
Other points Gross Gore made include a party he went to at the third floor of the Hilton (before all of the above kicked off), and he said he "could sense" that League of Legends presenter Sjokz and former pro player Krepo "don't like him".
Some reports suggest Gross Gore brought around 50 fans with him to said party.
When Gross Gore went into the SSE Arena the next day to watch some Worlds matches live, he said he was pulled aside by security who "wanted to keep an eye" on him.
You can watch his original video of the incident below:
Riot games employees have ruined my visit to Wembley completely by physically trying to kick me out the Hilton hotel, & now I'm being watched at all times by security & I don't know what to do. I need your help on this one guys, please listen carefully to what I say in this video and let me know your thoughts in the comments…Update – 01:03Police arrived at the Hilton & I was pulled aside by them.I was told I was eligible for arrest because my video comes under "harassment" & she's also been receiving death threats which is my fault & not the people threatening fault…They know she has assaulted me twice, so therefore I had a choice.I was told if I push charges, we would both be arrested & spend the night in the cell which to then shit would get real serious, I was told she obviously she didn't want that & the officers also didn't want the hassle.Or we both walk away and drop both cases…I've got a lot on the line & a lot to lose…is it worth the risk…I've got a life to live & I would love to take this further but my sister is in the police force and it could affect her, my mumdosent want to know I'm in a police cell & I have never been arrested before & don't plan on it now.What's been done has been done, I don't feel I've had any justice but at least it was all a learning experience.I'll keep you all updated and will elaborate more on stream.Thanks for the support.
Posted by Ali Larsen on Sunday, 18 October 2015
Ali was previously 'swatted' online a few months back.
We were at Worlds on the weekend – check out all our LoL Worlds 2015 content here.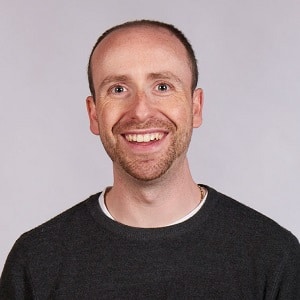 Dom is an award-winning writer who graduated from Bournemouth University with a 2:1 degree in Multi-Media Journalism in 2007.
As a long-time gamer having first picked up the NES controller in the late '80s, he has written for a range of publications including GamesTM, Nintendo Official Magazine, industry publication MCV as well as Riot Games and others. He worked as head of content for the British Esports Association up until February 2021, when he stepped back to work full-time on Esports News UK and as an esports consultant helping brands and businesses better understand the industry.