i61 is over, and there is no Insomnia this December, but our minds are already on i62 in spring 2018.
Esports News UK content producer and Digital Warfare head of marketing Cameron Peberdy (@TheButteryGamer) shares his opinion on why you should attend Insomnia, arguably the biggest gaming event in the UK calendar.
Have you ever been to a LAN before? If not, you should go at least once – and here is why.
It was always a dream of mine growing up and getting into esports to attend a gaming event whether it be a small or large event.
Since joining Esports News UK I have been to many events both small and large from NUEL Live, to ESL Finals at the ESL Studio One in Leicester to the big event of the year: Insomnia. From each and every event I have taken away so much, whether it's gaining new friends or a greater understanding of the UK scene.

What's Insomnia all about?

Insomnia is a lot different than usual events dedicated to a specific game. It's billed by organisers as the Glastonbury of gaming; the atmosphere is buzzing because you get to meet the friends you've met online in real life.
Specifically at Insomnia you get decent side events that are the talk of the BYOC (Bring Your Own Computer) area such as the infamous Insomnia pub quiz.
Walking around the event hall you can see many YouTube and Twitch streamers, to name a few at this year's Insomnia there was Mini Ladd and TheSyndicateProject in attendance.
There are also new games and hardware to test in the expo hall, from big companies such as PlayStation, AOC and retailers like Maplin, to smaller developers trying to get their product off the ground.
At Insomnia there are so many things to do in the exhibition hall, from meeting your favorite social media personalities, flying robot drones, testing new products or watching live robot wars.

What tournaments are there?

There is a host of tournaments for you to participate in, whether you're an organisation that wants to participate in more serious tournaments, or you're a group of friends wanting to play in an intermediate tournament just for fun.
Esports within the UK is always growing and is becoming a huge spectator sport, so much so that event tickets sell out quickly. At Insomnia there are various open cups with prize pools, such as the League of Legends BYOC Open, won by ViR Mortalis at i61.
At Insomnia61 the open cups had a range of prize pools up for grabs, from Hearthstone's £500 to CSGO's £7,500. Other tournaments include Team Fortress 2, PlayerUnknown's Battlegroudns, Overwatch and more.
There's also the UK Masters, the LoL final of which was won by MnM this time around (see picture above).
You can find the all the information on i61's tournaments here: https://athena.gg/pages/6/Tournaments-Overview

Nightlife: Spoons, pub quizzes and the casino

After playing and watching the tournaments, of course there is the nightlife of Insomnia and there are a few options for you to choose from. There's Wetherspoons, where everyone goes to have a good time (but it usually ends up with a rough morning), or the infamous pub quiz on the Friday, where you can get your game on and test your gaming fandom knowledge, that is if you're lucky enough to secure yourself some tickets.
Everyone who has gone to pub quiz has always told me how great it is but what actually goes on? Well, some stuff you would expect and some that you would not. There are general knowledge questions, gaming knowledge questions, name the game (from video clips), name the song/album and finally a picture round.
Whilst results are counted there are songs being played which many people get up and dance to. Songs played include that Tenacious D one ('F*** Her Gently'), and after the winners are announced there is a traditional singalong to Queen's 'Bohemian Rhapsody'.
The evening of the pub quiz is dedicated to fundraising; at Insomnia 61 funds were raised for Special Effect, a charity for which ENUK has previously raised funds. While numbers have not been confirmed as of yet, it has been said that over £9,000 (yes I did make an outdated meme reference) has been raised for Special Effect.
If Spoons is closed or the pub quiz is not on, but you want to keep the party going, then the casino is the place for you. This is where several players have been known to 'reinvest' their winnings.
Whilst I don't gamble myself, here is some advice from a good friend of mine, caster Tridd: "Only go to the casino if you're prepared to lose the money you take with you."
And that, folks, is why I've never gone to the casino.
Either way, you will probably end up back in the BYOC area drinking with your friends or at the casino close to the NEC.

Accommodation advice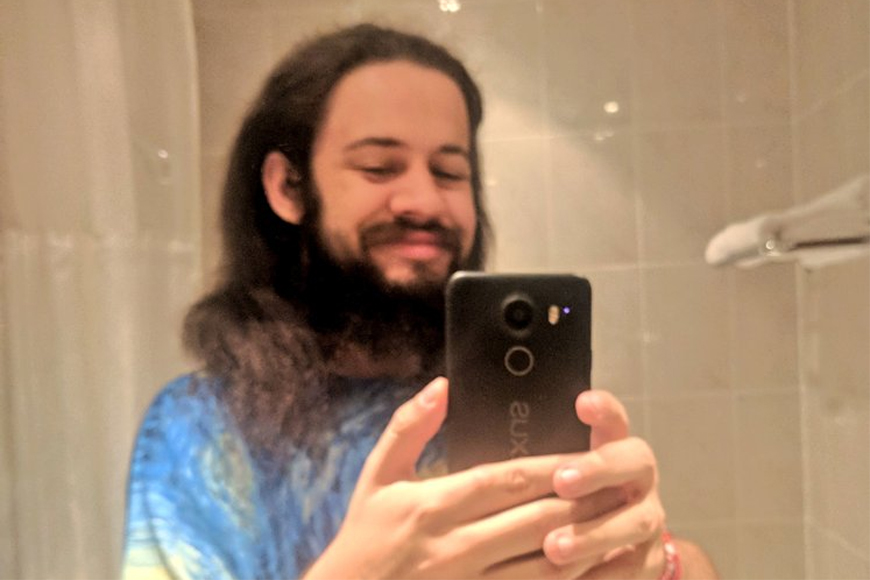 Now here's a little advice for attending a LAN, go for indoor camping, it's a lot cheaper than booking a hotel and if you're going with a friend you can split the cost and it's even cheaper. (don't listen to him readers, hotels are much better! – Dom
)
However, if you're the kind of person who likes their comforts there are hotels nearby the offer relatively cheap price. My advice with booking a hotel is to book as early as possible for a cheaper price. IBIS Budget (an Insomnia BYOC-goer's favorite) is the closest by far offering a cheaper price.
Bring some cash with you over the weekend as you'll need food at the venue. Qjacker lets you order straight to your desk during certain times and generally offers the best prices in the venue. There are other options out there such as Subway, Nando's, Spoons, TGI Friday's and Pizza Express which is relatively close by to the event.
Also, there are tons of geeky, nerdy and gaming themed goodies to dig your hands into at the expo hall.

The randomness of Insomnia

On top of all of this, there are a lot of random things that can happen whilst you're here, from the entire BYOC hall clapping for no reason at midnight, to shouting out general comments such as "Alan" at 4am or over the top congratulation cheers upon winning a game.
And don't forget the lonely piano in the hall between areas which is used to play all kinds of random tunes.
Then there's the random desktops…
The greatest desktop screen at LAN? @KarlPilkington #i61 pic.twitter.com/7xqY0NOVUA

— Dominic Sacco @i61 (@Dom_Sacco) 27 August 2017
Most recently at i61 a there was a group near where I was sitting, and two friends of theirs came back from drinking. One was passed out on a wheelchair which I later found out they stole from somewhere they couldn't remember, and the other was pushing him. Both lads were really drunk and they just kept crashing the wheelchair into the bins dotted around the BYOC hall. It's just one of many examples of random moments that can happen at Insomnia.
God bless LAN.

Many thanks to SpecialEffect events admin Becky Frost for providing me with information for this article
Insomnia BYOC images credit: Matthew King/iEventMedia/Multiplay Flickr – here and here