UK esports organisation Vir Mortalis (aka Vim Esports) have won their first LAN after forming just one month ago.
They beat current ESL Premiership and UK Masters holders MnM Gaming 3-1 in the grand final at Multiplay Insomnia61 today.
It was a convincing victory for the new org, who had assembled a strong mix team ahead of the Bring Your Own Computer (BYOC) tournament.
We would like to announce our team playing at #i61! Big thanks to @MannimalGG & @VersaceEU for putting this together! #ForTheLegion pic.twitter.com/8faUr4LSIo

— Vir Mortalis #i61 (@ViM_eSports) August 9, 2017
Former Origen and Wind and Rain support player Quixeth stepped in for Hadow, joining his former teammates DanDan in the top-lane and ScarletRedHands in the mid-lane. UK talent Deadly (ADC) and Demo (jungle) completed the roster.
They were up against Rifty (top), bluerzor (jungle) Energy IceCold (mid), Toaster (ADC) and Deto (support).
Despite coming into the final from the loser's bracket and being automatically 1-0 down before the final began, Vim played well to take three straight games against MnM and win 3-1.
They previously lost 2-1 to MnM on Saturday in the final for the winners' bracket, with Vim coach Lee Joo Ho admitting they had screwed up their picks and bans. He was confident they wouldn't make the same mistake again.
.@vim_esports reveal their secret strategy for the final #i61 pic.twitter.com/L6P2CDXMD1

— Esports News UK (@Esports_News_UK) August 27, 2017
While game one was pretty even at the early and mid-game, Vim pushed through with some good team fights and pushing, and won games two and three more comfortably.
ScarletRedHands was dominant throughout the series, particularly in games two and three where he picked VelKoz. He went 9/0/3 in game two and cheekily stole a Pentakill from teammate Deadly (Kalista) at the end of game three.
I stole the penta from @Deadlyl0l I feel so good :]

— SRH (@ScarletRedHands) August 27, 2017
While some of the players have now left Vim, it's clear the org has big aims and will no doubt be looking to form a new roster to conquer the next ESL Prem and UK Masters.
Sam "Manimal" Newbould, senior League of Legends manager at Vim Esports, told Esports News UK after the game: "When we played the games yesterday against MnM, after seeing them I wasn't super confident but we were testing the picks and bans with MnM.
"We've come back day two stronger than ever, and we reverse swept them straight up 3-0. I was confident in Lee's capability. Lee predicted it, Lee said it, Lee did it."
Upset to be loosing this roster. Great set of lads bonded really well in such a short space of time I wish them all the luck #honoured

— Sam Newbould #i61 (@ViMMannimalGG) August 27, 2017
Fun fact. Insomnia 55 was my first iseries

— KalKal @ i61 J95 (@KalKalCS) August 27, 2017
ViM take down #i61 with the reverse sweep! We are all so proud of the team and the effort they have put in. What a series! pic.twitter.com/XYCSPCavQz

— Vir Mortalis #i61 (@ViM_eSports) August 27, 2017
MnM won the UK Masters on Friday, beating Excel 3-2 in the final.
Check back Esports News UK later for some exclusive video interviews with Vim Esports management, coaches and players.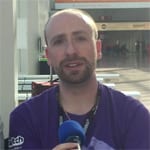 Dom is an award-winning writer who graduated from Bournemouth University with a 2:1 degree in Multi-Media Journalism in 2007.
A keen League of Legends and World of Warcraft player, he has written for a range of publications including GamesTM, Nintendo Official Magazine, industry publication MCV as well as Riot Games and others. He works as full-time content director for the British Esports Association and runs ENUK in his spare time.