There are a number of promising players from the UK scene, but only watching them in competitive matches won't show you the full picture, in terms of both ability and personality.
Dom Sacco rounds up some players to follow on Twitch, including those playing in the UK scene, as well as a handful of professional British players playing at a higher level.
Note that this is not a 'top' ten, just a random collection of players we enjoy watching. If there are other UK LoL players who stream and you'd like us to feature them, please DM us.




Skudzy is one of the top junglers in the UK scene and is currently playing for Enclave Gaming.
We're sure he has loads of good plays we could've featured, but it seemed all his most popular clips on Twitch were either fails or funny plays. So we stuck the above in. 

Vicksy is a high-Diamond mid-laner who peaked at Master tier last year, with champions such as Aurelion Sol and Viktor.
She has also been known for playing Katarina and Ahri in the past. In the UK scene she previously played with Team Paria and some other mix teams.


Rifty is an experienced top-laner in the UK scene, having played for various teams.
He won the ESL UK & Ireland Premiership with MnM Gaming last year and participated in the EU Challenger Series Qualifiers with them earlier this year at MnM's gaming house. On his day the man is a beast – it's not a surprise to see him dominate a match with a typical carry champ.


A veteran UK scene jungler, Nutri has won several LANs over the years and is currently playing for NerdRage Pro in the UK Masters.
The guy has 'retired' and come back several times now, and us here at ENUK hope he doesn't retire again. He's always a joy to watch and has good knowledge of the game.


Tundra is another experienced UK LAN champion who played with Nutri for FM-eSports in the past, as well as other teams. He used to main top then switched to support, and it seems from his streams he's back to top again.
He now coaches and streams – you can watch Tundra coaching us silver scrubs in this video.


Whenever the enemy team play against Kerber0s, they always ban Kayle. We've yet to see him actually play Kayle in a full UK scene match as it's always banned, but hopefully one day we'll see what all the hype is about.
Kerber0s plays a mix of champions in the top-lane and likes to theory-craft. He also helped Warwick University win the NUEL Live finals this year.


Now moving onto some pro British players, we have Maxlore, the jungler for Misfits.
He spent some time in the UK scene a few years back, playing for Team Infused, who won Season 2 of the ESL UK Premiership.


Top-laner Alphari was Maxlore's teammate back in the UK scene a few years back – the pair built a formidable partnership.
They're now playing together once again for Misfits.


KaSing played for a number of UK teams before making the break into the EU LCS, where he played support for the likes of H2K and Vitality.
He's currently playing for team RB in the EU Challengers Series.


As the mid-laner for Schalke in the EU Challenger Series, Caedrel is as we understand it the only British League of Legends player currently playing for a well-established European football club, who moved into League of Legends last year.

Other players
You guys rightly recommended the following so we've also added them to the article and our video.

If there are other UK LoL players who stream and you'd like us to feature them, please DM us.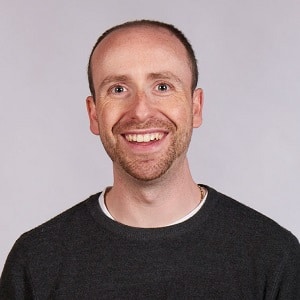 Dom is an award-winning writer who graduated from Bournemouth University with a 2:1 degree in Multi-Media Journalism in 2007.
As a long-time gamer having first picked up the NES controller in the late '80s, he has written for a range of publications including GamesTM, Nintendo Official Magazine, industry publication MCV as well as Riot Games and others. He worked as head of content for the British Esports Association up until February 2021, when he stepped back to work full-time on Esports News UK and as an esports consultant helping brands and businesses better understand the industry.