We interview two of the hottest prospects in the UK League of Legends eSports scene right now – Team Infused's top-laner Alphari (left) and jungler Maxlore (right).
The pair have targeted the Challenger Series after winning the ESL UK Premiership Season 2 LoL final with Team Infused on the weekend.
"Challenger Series is my goal this year," Barney 'Alphari' Morris (aka Captain Alphari) told eSports News UK.
"Obviously, this year I can only go for Challenger Series rather than the LCS, as I'm only 16."
As well as Team Infused remaining unbeaten throughout the entire ESL UK League of Legends Season 2 (they didn't lose a single game), Alphari and Maxlore also won the PGL Legends of the Rift EU tournament with To Infinity and Beyond.
The pair make a lethal combo in the top lane and jungle, and play together with genuine chemistry and an aggressive playstyle.
It seems that To Infinity and Beyond won't be playing together again, however.
Alphari explained: "I don't think To Infinity and Beyond will stay together as a five, but some of us will probably find different teams and probably compete in the Challenger Series next split."
Considering Alphari is just 16 years old and Maxlore is 19, the future is potentially very bright indeed for these promising young British League of Legends pros.

An offer could come in for one of them from a bigger team, like a Challenger Series or LCS team. But do they want to stay and get Infused to that level instead?
Nubar 'Maxlore' Sarafian commented: "No. To be honest, the fact that we didn't really practice with Infused shows we were a team that came together for UK LANs to just farm good money, you know.
"We just have good players in every role, we just work well together and after this, we will disband until the next tournament. And then we'll say 'hey, there's a UK tournament coming up, do you want some money?' And we'll just play.
"I could end up in one team, Alphari could end up in another team. It's just whatever the team wants. The best offer we can get from whichever team has won me or Alphari, or whatever."
So how did the guys think they performed in the finals, considering they remained unbeaten, beating FM 3-0 in the final?
Maxlore stated: "I think we performed normally. I think they underperformed compared to us. There were times where we made sloppy mistakes, but as a team overall we just played as we normally do, took all the towers and won the game. They couldn't really do much because I don't think they had a shot-caller or enough skill in some of their individual players, compared to Alphari and Nutri, or someone like that.
Alphari added: "The games were a bit easier than anticipated, but to be fair, even though Nutri got destroyed in the last game, it was a lot to do with Elise not coming top, who probably should have. So yeah, it was a lot easier than expected.
"The least easiest would have been Choke Gaming, when we played them [earlier in the season], but they were still pretty easy."
It's clear the 16-year-old 6'3" top-laner is having a laugh with his comments. When we ask him what Infused's unbeaten streak came down to, he says sarcastically: "Arphan."
"Arphan's just really good," he smiles.
"There's like [Choke's support] Hadow, and then there's [Infused's support] Arphan. Hadow is like second best, but Arphan is clearly superior in every way. That's pretty much why we won every game."
Maxlore added: "He's just multi-role talent. He's just one of the best players in the world. He's soon to be [the new] Faker. The German Faker. 100 per cent." 
Regardless of the light-hearted comments, these boys are looking fearless right now – it's great to see UK players with real confidence and ability.
Let's see how far they can go.

Team Infused lift the ESL UK League of Legends Premiership trophy for the second season in a row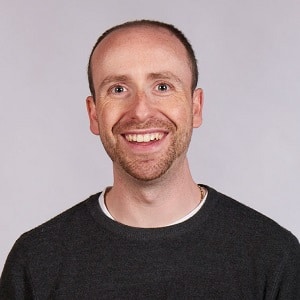 Dom is an award-winning writer who graduated from Bournemouth University with a 2:1 degree in Multi-Media Journalism in 2007.
As a long-time gamer having first picked up the NES controller in the late '80s, he has written for a range of publications including GamesTM, Nintendo Official Magazine, industry publication MCV as well as Riot Games and others. He worked as head of content for the British Esports Association up until February 2021, when he stepped back to work full-time on Esports News UK and as an esports consultant helping brands and businesses better understand the industry.