ESL is considering drug-testing players at the next UK Premiership live finals, Esports News UK understands.
The updated spring 2017 Premiership rulebook has been published, and in this ESL states it's part of ESIC (the Esports Integrity Coalition). This split will have full integration of ESIC. So what does that mean?
Well, ESIC has an 'integrity programme' which includes a code of ethics, code of conduct, anti-corruption and anti-doping sections.
ESL could test players and enforce this at its next Premiership finals, which take place on the weekend of March 18th and 19th (CSGO and League of Legends) at Leicester's ESL 1 studio, and the weekend of May 26th to 28th at MCM London Comic Con (Hearthstone and Overwatch).
An ESL UK spokesperson told us they had no comment on this at the moment.
Adderall (pictured) is one such drug that has affected esports in recent years.
"ESIC have developed this Anti-Doping Policy to protect the integrity of esports," ESIC said in a statement. "It's implemented to maintain the integrity, popularity and public image of esports as well as the health and safety of all players, by providing an effective means to deter any participant from engaging in doping whilst participating in esports competitions."
Within the ESL rulebook, it states: "ESL and its tournaments are part of ESIC, the Esports Integrity Coalition. That means that all rules and regulations of ESIC apply to all our tournaments, including The ESL Premiership.
"Refusing to be tested is considered doping. Punishments will be the same as for severe cases of substance abuse.
"The List of Prohibited Substances and Methods created by the World Anti-Doping Agency (WADA) is valid for the League. The list can be found here."

What are the punishments?
ESL's rulebook states: "Mild cases of doping will be punished with a warning and possibly minor penalty points for the participant. Severe cases (i.e. use of drugs containing performance enhancing substances, like Adderall) will be punished with penalty points, a ban for the player and (a) default loss(es), as well as possibly disqualification of the team.
"Repeated cases of doping by the same player will be punished harder, up to a lifetime ban for the player. Repeated cases of doping on the same team (but by a different player) will also be punished harder for the team.
"If a player is found guilty of a severe case of doping only after the last match of the tournament has already been over for at least 24 hours, the player will still get a ban, but the tournament result will remain in place and there are no consequences for the team."
On alcohol consumption, ESL states: "To play a match, be it online or offline, under the influence of alcohol or other psychoactive drugs, even if not among the punishable substances, is strictly prohibited, and may lead to severe punishment. Moderate consumption of alcohol outside the active tournament hours for a participant is permitted if not in conflict with local/national law."
ESIC adds that drug use counts as a 'level 4 offense'. This means that firstly, a player caught in a serious case of taking drugs will receive 'a fine of up to 100% of the match or the event's prize money, between four and eight suspension points and/or a possible suspension from the game and/or events up to two years.
A repeat offender will be suspended between one year and a lifetime. And an offender who is caught a third time will be suspended from all esports for up to a lifetime.

What else does ESIC cover?
It has a code of ethics and a code of conduct, and within the latter, some notable points include:
'Disobeying or showing dissent towards match referees or other officials
'Using language or a gesture that is obscene, offensive or insulting during a match or event (though this rule is not intended to punish trivial behaviour)'
'Public criticism of or inappropriate public comment in relation to an incident occurring in a match'
Assault, or threat of assault
Cheating or attempting to cheat
ESIC also has an anti-corruption code which is designed to prevent match fixing and insider information used for betting etc.

Other changes to the ESL Premiership (including mid-season transfer window)

There is now a mid-season transfer window.
During this time, the rosters will be 'unlocked' and the team may change two of its starters and as many subs as it likes.
Then there's an end-of-season transfer window, where the teams that qualify for the finals can make one 'emergency' change should they be unable to field a full roster.
The team will also be given five minor penalty points for adding an extra sub at such a late stage.
Elsewhere, ESL has also made the Premiership more inclusive to Irish players and has altered the prize pools.
Irish players have always counted as one of the three of five UK players that teams must have in their starting roster, and now ESL has altered its logo to better reflect that.
And every team that participates in the Premiership will now be guaranteed prize money.

Image source: Synesthezia/Wikipedia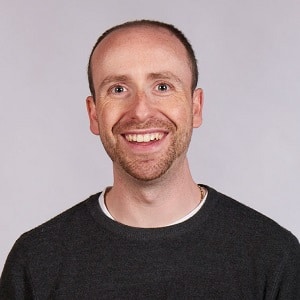 Dom is an award-winning writer who graduated from Bournemouth University with a 2:1 degree in Multi-Media Journalism in 2007.
As a long-time gamer having first picked up the NES controller in the late '80s, he has written for a range of publications including GamesTM, Nintendo Official Magazine, industry publication MCV as well as Riot Games and others. He worked as head of content for the British Esports Association up until February 2021, when he stepped back to work full-time on Esports News UK and as an esports consultant helping brands and businesses better understand the industry.