Esports News UK was established in late 2015, and features the latest stories, match reports, interviews and videos covering the UK esports scene.
We predominantly focus on League of Legends but also cover other games like FIFA and Valorant, as well as streamer articles and news from the wider gaming community. Read more about our editorial policy & house style.
In April 2018, Esports News UK was 'Highly Commended' by the judges at the UK Blog Awards.
To contact us:
For editorial/sponsored article/esports consultancy enquiries: You can send any news tips, article/interview or sponsored article/content requests to Dom by email.
For ad sales/partnership enquiries: To send us your banner ads/campaign enquiries, please contact Sarah
Meet the team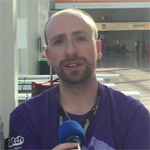 Dom Sacco
Editor and founder
Follow @Dom_Sacco on Twitter
Dom is an award-winning writer who graduated from Bournemouth University with a 2:1 degree in Multi-Media Journalism in 2007 before launching Esports News UK in 2015.
He's a lifelong gamer, having first picked up a NES controller at three years old, and has a background in games and B2B journalism, having written for a range of publications including Games TM, Nintendo Official Magazine, games industry publication MCV as well as Riot Games and more. He worked as head of content for the British Esports Association up until February 2021, where he stepped back to focus on Esports News UK and offer esports consultancy services full-time.
Read more about Dom Sacco's work on his website here.
Sarah Goldhawk
Head of partnerships
Follow @sarzgoldhawk on Twitter
An experienced sales manager, Sarah has experience with Biz Media, Future Publishing and NewBay Media.
Sarah worked on tech trade publication PCR for more than six years, and for a few of those she had to work (and put up) with Dom. Now she's reunited with him to help push Esports News UK to the next level.
Megalodontus
Freelance senior writer, interviews & features
Follow @Megalodontus on Twitter
Megalodontus is a miraculous survivour from the mass extinction and somehow learnt how to use his stubby fins to operate complicated mechanical equipment and drink tea. Worryingly for cryptozoologists, he's been writing League of Legends articles too.
A self-taught writer who's had the privilege to work with good editors who aren't terrified of his pearly whites, Megalodontus is often seen writing either independently or for various websites such as this one. When not writing, he usually runs it down mid in real life and is fascinated with watching paint dry.
Megalodontus has also worked freelance for DreamHack, which runs the League of Legends NLC.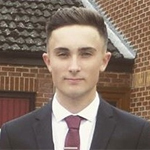 Joe Griffin
Volunteer content producer, Call of Duty
Follow @joegriffin2211 on Twitter
As a young Call Of Duty enthusiast that writes insightful articles on current CoD topics, Joe has been following competitive CoD for a while and became hooked since playing Modern Warfare 3.
He is currently at Sixth Form and hopes to study Multimedia Sports Journalism at university next year. Joe also enjoys a bit of cricket and football in his spare time and has been a keen writer since primary school. He looks forward to seeing what the future holds for esports as a whole.
Peter Wellman
Volunteer content producer, Overwatch & MTG Arena
Follow @Mr_montigue on Twitter
Peter is a writer, podcast producer and stand-up who realised that he was staying up til 1am to make Overwatch league predictions with his friends.
From that moment, he says there were two career paths for him: sitting in the corner of a pub and talking about esports, or writing about esports from the comfort of his own home. He chose the latter.
An avid fan of Overwatch and Magic the Gathering, Peter recently graduated from the University of Kent with a degree in English literature and creative writing. He's been playing Overwatch since its launch and his first set of Magic the Gathering was Eldritch Moon.
Will Busfield
Volunteer content producer, League of Legends
Follow @EsportsWill on Twitter
Will is an avid League of Legends and TFT fan who became more interested in analysing and writing after being hard stuck Gold since 2015.
A current student at the University of Chichester, Will studied Esports in his first year but has since moved course to Sports Media to become more involved in writing and analysing. In his spare time, Will follows the greatest team in the world Tottenham Hotspur FC and is also a keen basketball fan.
Past staff
This is the part where we half-sob and half-smile at the talent we've lost over the years, who we've seen go on to bigger things and/or secure more regular paid work.
Jake Nordland
Content producer, Rocket League & more
Follow @jakenordland on Twitter
Jake is a postgraduate journalism student who has been writing about esports ever since he realised he wasn't very good at esports.
He mostly follows Rocket League, but he also keeps up with CSGO and Valorant and has an impressive knack for bottom fragging in FPS games. When he's not busy being a typical CSGO convert that forgets to use his abilities in Valorant, he's doing freelance writing, covering everything from game guides to esports news to match reports.
Craig Robinson
Senior writer
Follow @fandasuba on Twitter
Craig (pictured, left) is formerly of Esports Central and has also written for Goldper10. He was the longest-serving member of the editorial team before leaving for pastures new in early 2021.
Craig wrote about Rainbow Six Siege, League of Legends, Overwatch and more for Esports News UK, and had flown around the world reporting on events for us.
Craig said: "I began my interest in content writing a few summers ago. With the downtime from uni and not being able to find a summer job, I turned my attention to my passion in esports. Having worked for Esports Central, I decided to continue my hobby onto this site."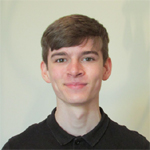 Jamie Wootton
Content producer/interviewer
Follow @Jamie_Wootton on Twitter
Jamie has been following competitive Counter-Strike for roughly four years and has fallen in love with esports ever since, slowly branching out into other titles and learning more about the industry. He is studying an esports degree in London.
"I started playing CSGO when I first got my own PC and haven't really stopped ever since," he said. "After playing more competitively I opened my eyes to esports and have been doing my best to learn as much as possible about both the competitive side within CSGO and the business side across the industry as a whole.
"Much of my work so far has consisted of interviews, however I hope to branch out in the future and write more content about Counter-Strike."
Cameron Peberdy
Content producer, League of Legends
Follow @TheButteryGamer on Twitter
Cameron is an esports enthusiast and an aspiring League of Legends manager. He was one of the first to volunteer for Esports News UK and we really admire his dedication and loyalty.
He has conducted video interviews with people in the scene such as YouTuber Fourpaws, and has also written content for Team Dignitas. He worked as the marketing manager at UK org Digital Warfare.
George Moncaster
Content producer, Overwatch
Follow @MoncasterGeorge_95 on Twitter
George has been writing general content for about two years now, and is now branching out into gaming and esports. He also runs a Twitch and YouTube channel and is currently at university.
"My first pieces were published on my stream network site TheBNN who have a small blog that's quite general," George said. "It was initially Overwatch mechanics and updates, but has begun to spread into other areas and other games.
"I also used to do a little remote casting for amateur CSGO teams, which I still do on rare occasion for a few orgs through Broadcast.gg. I'd really like to get some on camera experience with esports, and hope to cover content at LAN events or even end up hosting desks."
Jonno Nicholson
Content producer, CoD & Halo
Follow @MrJonno_95 on Twitter
Jon is a freelance writer specialising in console FPS esports. He's been following the Call of Duty esports scene since 2011.
"I've been a fan of Call of Duty since the Modern Warfare 3 season," he says. "I've been following the European scene and look forward to write about one of the most successful esports for UK players."
Jon also writes for Team Infused and Epsilon Esports.
Laura Byrne
Content producer, League of Legends/Fortnite
Follow @SimplyLaura123 on Twitter
Laura gained a passion for esports when she attended her first League of Legends event back in 2015. Since then she has travelled all around the globe attending esports events. She is looking forward to delving into the UK esports scene and producing some great video and online content.
She said: "Esports has been a big and exciting part of my life and I hope that I can inspire other females to join this amazing community."
Laura has since gone on to work for Swipe Right PR.
Rob Baker
Sales manager
Follow @Roppo_ on Twitter
An experienced sales executive, Rob has over 10 years of experience in B2B media sales.
He's worked for the likes of games industry trade publication MCV, computer trade title PCR and respected weekly publication Music Week. He's also responsible for the commercial growth and success of BIMM LIFE, a new UK-based student magazine and online portal servicing over 6,000 music students.
Rob worked with Esports News UK editor Dom Sacco for several years at NewBay Media.
Jamie Hore
Content producer, FIFA
Follow @Jamie_Hore4 on Twitter
Jamie began in esports journalism writing about the FIFA esports scene and covered the 2018 eWorld Cup Finals for ENUK.
He's since gone on to write for Red Bull and Millenium, and is now Senior Staff Writer at The Loadout.
Jacob Hale
Content producer, Call of Duty
Follow @JakeHaleee on Twitter
Ever since discovering competitive Call of Duty, Jacob has become an avid fan of esports as a whole.
"Although my main passion is Call of Duty, I also spend a lot of time watching both Counter-Strike and Gears of War," Jacob says. "My aim is to give British Call of Duty the credit it truly deserves and I can't wait to write more about it and give the players a bigger platform."
Since writing for ENUK, he's picked up freelance work on other publications too and has worked for Ginx and Dexerto.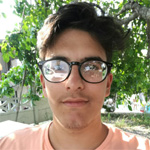 Serdil "Rekttify" Kaya
Content producer, CSGO/Halo
Follow @Rekttify on Twitter
Falling in love with gaming at an early age, starting with Call of Duty, Serdil later became an huge fan of Counter Strike: Global Offensive and soon discovered his passion for esports.
Serdil said: "After becoming deeply interested in esports and watching my first ever esports tournament at the age of 13, I have continued to explore and write about esports as a way to expand my knowledge both internationally and domestically, on my home turf in Britain."
Serdil also wrote for orgs including Aerox, Vexed and Dukes. He is currently taking a break while he studies at university.
Alex Wright
Videographer/interviewer
Follow @AlexWright95 on Twitter
Alex recently graduated from the University of Hertfordshire with a 2:1 in Interactive Media Design.
Since a young age, he's been hugely interested in esports, starting off watching Heroes of Newerth at the game's launch.
"This started off my obsession with esports – ever since then my interest has continued to grow," Alex said. "Throughout my design degree, I continued to write about esports. I wrote my dissertation on: 'What are the financial gains of being a professional or entertaining gamer?' After completing this I knew I wanted to continue a career in esports, which led me to start creating content for Esports News UK."
Since making content for ENUK, Alex landed a job at Gfinity.
David Hollingsworth
Senior writer
Follow @Davidrholly on Twitter
David has written for games media outlets for the last five years, and joined Esports News UK covering League and CSGO.
He built up some solid experience at ENUK and has taken that to move onto new things.
Since working for ENUK, David has written for ESL and now Esports Insider.
Nick 'Crane' Turberville
Content producer, League of Legends
Follow @CraneLoL on Twitter
Nick is a Master tier League of Legends player who helped Esports News UK in its early days, especially with its 24-hour charity stream.
Nick is well-known in the UK LoL community. He works as player manager at Prodigy Agency, is the founder of LoLProsGG and is the former manager of Big Clan's LoL team.
Iain Harris
Content producer, FIFA
Follow @Hxrrinho on Twitter
Iain is a writer who graduated from Robert Gordon University with a Masters in Journalism in 2016.
Currently working as a freelancer, he has had work published for a range of websites and newspapers including VG24/7, The Scotsman, Edinburgh Evening News and The Aberdeen Press and Journal. On top of this he also contributed in writing and editing capacities to start up sites Side-Quest Heroes, Game Guiders and a currently unnamed mindfulness and happiness website.
You can find Iain's Linkedin here if you'd like to read more.
Since writing for ENUK, Iain landed a job at Pocket Gamer.

Advertising opportunities
Reach tens of thousands of esports gaming fanatics every month. We offer a range of advertising opportunities, from sidebar ads to text links and the leaderboard ad at the top of the website, as well as sponsorships.
We also occasionally run promoted articles (aka advertisement features), or include affiliate links within our articles, promoting a particular service or client. These articles are always marked up as such, in accordance with the Advertising Standards Authority and Google guidelines.
For ad enquiries, more information and rates, please contact us using the details below.
Contact
Please send any general queries or sponsored article requests to us by contacting Esports News UK here.
For advertising enquiries, more information and rates, please contact us here.
Stay up to date on social media
You can follow Esports News UK on Twitter, Facebook, YouTube and get the latest updates from the Esports News UK RSS feed.
You can also follow editor Esports News UK on Instagram and Snapchat (open the app on your phone, point the camera at the ghost below and tap):
Testimonials
Here are some kind words from a few of the readers of Esports News UK.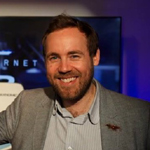 "Esports News UK is the first to truly focus on the UK scene, essential work to ensure esports can grow in the region. Dom and his team do a fantastic job of rooting out stories and making the extra effort to cover important match and team news. I wish every success to the publication and hope to see it grow alongside the UK scene."
James Dean, managing director, ESL UK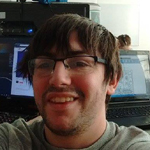 "Dom Sacco and his Esports News UK news website have grown to become an invaluable asset to the UK esports community over the past year. The website provides a unique service like no other and delivers the latest in UK esports news across all game titles. What makes esports News UK successful is a strong community focus, coverage of the UK League of Legends scene – something that has never occurred until Esports News UK appeared, as well as frequent, diverse content."
Gary Kimmelman, former league operator at Multiplay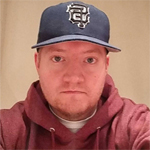 "Esports news UK do a great job of reporting on a variety of topics within the UK esports industry. They work tirelessly, trying to promote the industry and provide up-to-date news on the various aspects of the scene, such as event coverage and exclusive team news. Their professional yet informal approach makes for pleasant reading and entertaining coverage. I personally think they provide a much-needed service within the UK esports market."
Adam Jessop, CEO, Team EndPoint

---
Esports News UK is looking for writers, video producers and sales executives
Want to write about the UK competitive gaming scene? We're always on the lookout for regular or guest content creators to write news stories, analysis and interviews on a voluntary basis.
It's a great chance to get your name out there, add some valuable experience to your CV and get your foot in the door in the UK esports scene, including VIP/press entry to national esports events. Dom's an experienced editor and can offer tips and advice to any budding journalists out there.
We're also looking for sales executives to sell campaigns and packages to clients. This is a part-time role and you will be paid on a commission basis.
If interested, please send us a brief email with a bit of info about yourself and why you want to work for Esports News UK, which games you prefer and an example of past work.

History
Esports News UK was launched in 2015 to focus on the players, teams and goings on in the UK esports scene, predominantly focusing on League of Legends.
It followed on from Dom's old blog site – Leet Games Blog – which was originally launched in 2008 as a site covering tips and guides. The site went up and running after the concept won the Periodicals Training Council's (PTC) Magazine Academy award for 'New Magazine Concept' in 2007.

The small print
You can read our privacy policy, terms and conditions and competition rules here.