Esports News UK is the only publication solely dedicated to UK and Ireland esports across multiple games. The website was established in late 2015, and features the latest stories, match reports, interviews and videos covering the UK esports scene.
We provide daily updates for those interested in or involved in UK esports, predominantly focusing on League of Legends, but we also cover other games like Rocket League and Valorant, as well as streamer articles and news from the wider gaming community. Read more about our editorial policy & house style.
In April 2018, Esports News UK was 'Highly Commended' by the judges at the UK Blog Awards, and in 2023, editor Dom Sacco was a finalist for 'the 'Esports Journalist of the Year' at the 2023 Esports Awards.
To contact us:
For editorial/sponsored article/esports consultancy enquiries: You can send any news tips, article/interview or sponsored article/content requests to Dom by email.
For ad sales/partnership enquiries: To send us your banner ads/campaign enquiries, please email here
To book us for esports consultancy, freelance article services, guest talks and more, visit the Sacco26 Fiverr page
Meet the Esports News UK team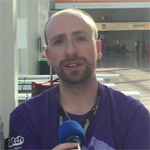 Dom Sacco
Editor and founder
Follow @Dom_Sacco on Twitter
Dom is an award-winning writer who graduated from Bournemouth University with a 2:1 degree in Multi-Media Journalism in 2007 before launching Esports News UK in 2015.
He's a lifelong gamer, having first picked up a NES controller at three years old, and has a background in games and B2B journalism, having written for a range of publications including Games TM, Nintendo Official Magazine, games industry publication MCV as well as Riot Games and more. He worked as head of content for the British Esports Federation up until February 2021, where he stepped back to focus on Esports News UK and offer esports consultancy services full-time. Today, Dom helps British Esports on a small freelance basis putting together their weekly email newsletter.
Read more about Dom Sacco's work on his website here.
Volunteers:
For transparency, Esports News UK is not a limited company and we have no full-time staff. We have a few volunteers who write rarely for us, and we tip them where we can for their work and greatly value their input. We never reach out to try and find new volunteers. At times, we will work more closely with them. For example, we hired Hannah Marie on a paid freelance basis for a set period of time to cover some Apex Legends events in the UK in 2023.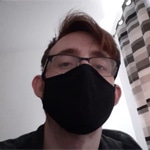 Joshua 'Jace' Sharp
Content producer, Overwatch & League of Legends
Follow @JacePT_ on Twitter
Joshua 'Jace' Sharp is a UK colour caster currently working within Overwatch and League of Legends. Only starting to work in esports during early 2020, Jace joined ENUK around late 2021 to produce written content for the website surrounding the London Spitfire.
Alongside Dom, they attended i68 in the UK to cast for Belong and cover the grand finals of the BYOC tournament.
Josh dreams of becoming a full time content creator for one of Europe's biggest orgs or being a fully contracted caster for Overwatch. Jace can also be seen full clearing on Shyvana in your Silver 1 EUW games.
Jace said: "Ganking is overrated."
Hannah Marie
Content producer, Apex Legends
Follow @hannahmariezt on Twitter
Hannah is a writer specialising in the esports, gaming and technology sectors. Working for companies such as Lionscreed Esports, Esports Insider and SideQuest Hub, she has developed a love for wider esports and Apex Legends. However, this love may never surpass her passion for beating her friends in every game of Mario Kart (or at least trying to).
You may have seen her at various esports and gaming events, including ESI London, EGX, Discover: Esports and many League of Legends watch parties. Currently, she is completing a part-time MA in Digital Culture and Society alongside her work.
Read more on Hannah's website here: www.hannahmariezt.co.uk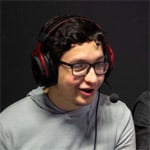 Wade 'Aggresive Duck' White
Content producer, Smash Bros
Follow @aggresiveduck on Twitter
Wade 'AggresiveDuck' White is a tournament and event organiser for Super Smash Brothers Ultimate in London and Essex, with events reaching as many as 250+ attendees.
Wade originally started in esports by entering in amateur Dota 2 leagues before moving into the FGC scene with Smash Ultimate in 2018, competing in offline events in the UK and Europe.
Past staff
This is the part where we half-sob and half-smile at the talent we've lost over the years, who we've seen go on to bigger things and/or secure more regular paid work.
Sarah Goldhawk
Lee Jones
Jack 'Jackelbat' Freeman
Megalodontus
Joe Griffin
Peter Wellman
Jake Nordland
Craig Robinson
Jamie Wootton
Laura Byrne
Cameron Peberdy
George Moncaster
Jonno Nicholson
Rob Baker
Jamie Hore
Jacob Hale
Alex Wright
Serdil 'Rekttify' Kaya
David Hollingsworth
Iain Harris
Nick 'Crane' Turberville

Advertising opportunities
Reach tens of thousands of esports gaming fanatics every month. We offer a range of advertising opportunities, from sidebar ads to text links and the leaderboard ad at the top of the website, as well as sponsorships.
We also occasionally run promoted articles (aka advertisement features), or include affiliate links within our articles, promoting a particular service or client. These articles are always marked up as such, in accordance with the Advertising Standards Authority and Google guidelines.
For ad enquiries, more information and rates, please contact us using the details below.
Contact
Please send any general queries or sponsored article requests to us by contacting Esports News UK here.
For advertising enquiries, more information and rates, please contact us here.
Stay up to date on social media
You can follow Esports News UK on Twitter, Facebook, YouTube and Instagram.
Testimonials
Here are some kind words from a few of the readers of Esports News UK.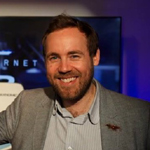 "Esports News UK is the first to truly focus on the UK scene, essential work to ensure esports can grow in the region. Dom and his team do a fantastic job of rooting out stories and making the extra effort to cover important match and team news. I wish every success to the publication and hope to see it grow alongside the UK scene."
James Dean, managing director, ESL UK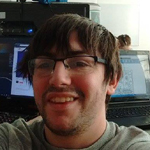 "Dom Sacco and his Esports News UK news website have grown to become an invaluable asset to the UK esports community over the past year. The website provides a unique service like no other and delivers the latest in UK esports news across all game titles. What makes esports News UK successful is a strong community focus, coverage of the UK League of Legends scene – something that has never occurred until Esports News UK appeared, as well as frequent, diverse content."
Gary Kimmelman, former league operator at Multiplay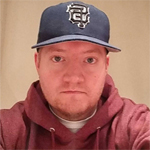 "Esports news UK do a great job of reporting on a variety of topics within the UK esports industry. They work tirelessly, trying to promote the industry and provide up-to-date news on the various aspects of the scene, such as event coverage and exclusive team news. Their professional yet informal approach makes for pleasant reading and entertaining coverage. I personally think they provide a much-needed service within the UK esports market."
Adam Jessop, CEO, Team EndPoint

---
Is Esports News UK looking for writers, video producers and sales executives?
Want to write about the UK competitive gaming scene? In the past we've been on the lookout for regular or guest content creators to write news stories, analysis and interviews on a voluntary basis.
It's a great chance to get your name out there, add some valuable experience to your CV and get your foot in the door in the UK esports scene, including VIP/press entry to national esports events. Dom's an experienced editor and can offer tips and advice to any budding journalists out there.
However, unfortunately right now we are not looking for regular writers. Having a new writer on the team requires a significant time commitment from our end and as a small team it's not something we have the capacity for right now.
We are however looking for sales executives to sell campaigns and packages to clients. This is a part-time freelance role and you will be paid purely on a commission basis.
If interested, please send us a brief email with a bit of info about yourself and why you want to work for Esports News UK, which games you prefer and an example of past work.

History
Esports News UK was launched in 2015 to focus on the players, teams and goings on in the UK esports scene, predominantly focusing on League of Legends.
It followed on from Dom's old blog site – Leet Games Blog – which was originally launched in 2008 as a site covering tips and guides. The site went up and running after the concept won the Periodicals Training Council's (PTC) Magazine Academy award for 'New Magazine Concept' in 2007.

The small print
You can read our privacy policy, terms and conditions and competition rules here.