There's a very interesting and strange collection of memes we have for you from the UK League of Legends eSports scene this month (plus a couple of Street Fighter ones too).

Game of Thrones Fiesta of Clowns
xL jungler Skudzy produced a Game of Thrones-inspired UK LoL eSports meme following some of the initial drama in early September.
whatever happens I still love you guys and I made a meme to show my appreciation pic.twitter.com/KzvsqIXRUn

— Serge (@xL_Skudzy) September 5, 2016

And another one when xL almost fell apart at the start of the current ESL UK LoL Prem split…
when u thought u did good at lan but everyones abandoning ship and ur still contracted pic.twitter.com/IgStMsLcr4

— Serge (@xL_Skudzy) September 5, 2016
Batmani Begins support player Synygy also got in on the action…
Seemed like the right thing to do pic.twitter.com/VHI9b8OW6N

— Alex Winton (@SynygyLoL) September 5, 2016
Attack of the fan – part 2
Following xL Barnetto's difficulty with fans (see 'fanning the flames' from last month), Sensei jungler Tyrin has been keeping himself preoccupied from home during i58.
Who needs Insomnia I can entertain myself pic.twitter.com/m5LsLLxjZR

— Tyrin Davidson (@LoLDandyChap) August 26, 2016
A pair of lemons
Not a meme but we love this pic. If you haven't done so yet, check out our interview with LemonNation and Joekerism here.
Wtf 2 Lemons!!? Me and @LemonNation pick up the first win for #TeamArcade ! pic.twitter.com/sRdeg9EQ0f

— Joe Kent (@Joekerism) August 26, 2016
i58's seedy seeding system
Paria were not happy with their seeding at i58, so here's a Photoshop of former Paria player Bartiono.
Insomnia is a perfect time to make esl prem memes pic.twitter.com/1CId89VZ1V

— Greg Wheeler (@Trez_LoL) August 27, 2016
He's got Hart
Ryan Hart put in an excellent performance at the Capcom Pro Tour at EGX – check out our write-up here. For his efforts, he got made into a Guile meme.
@RyanJosephHart The Real MVP of EGX 2016. @CapcomFighters @WinnerStaysOn @F_W0rd #EGX2016 #StreetFighterV pic.twitter.com/imU1P6crYR

— [DM] DemonDan (@DemonDan14) September 25, 2016
Another one:
This was so funny I had to tweet it. pic.twitter.com/payD1obYEk

— Ryan Hart (@RyanJosephHart) September 15, 2016
Mana-Lite
Elsewhere, it turns out that despite ManaLight folding earlier in the year, there's a 'premiere' eSports organisation in the US with the same name and seemingly identical branding. What are the chances!
Those are some serious hue, saturation and tweeting skills though… (the ManaLightGaming imposter account since banned us, so our below screenshots will have to do…)


Another nice ManaLight meme from Caster Tridd:
People seem to think that @KalKalCS 'stole' the ex-Manalight roster. It wasn't him it was the Hadowburglar pic.twitter.com/ef3WBLnSTq

— Tridd (@CasterTridd) September 22, 2016
Because I got high
The secret to KaSing's success revealed?
https://t.co/XjKy1dWwTp duoq with the boy on the picture 😀 lets hope he is not as high during the games pic.twitter.com/VYwJa8OWpt

— Pierre Medjaldi (@Steeelb4ck) September 12, 2016
Telling a tale…
Choke's former coach Nihir Vedd takes a trip down memory lane…
@RobJWA @TCA_Raizins @nvedd @NutriOW gather round and i will tell u a tale of the legend of team infused pic.twitter.com/sagRYePgYy

— Ben / Draggles (@bedraggles) September 6, 2016
Moves like Jagger
MnM's ADC Smiley really losing himself to the music during his side's tournament win at i58 last month. He's a special lad isn't he.
This is with whom i share my bed with (he sleeps naked btw) pic.twitter.com/4HmtsfMcuh

— Luka Trumbić (@lukezylol) August 29, 2016
The @MnMGamingUK LoL team saying goodbye to @colaEUW before he flies home! pic.twitter.com/WAfeA8Kejq

— Rhys Rasmussen (@Rhys_Rasmussen) August 28, 2016
More MnM weirdness…


A 50/50 chance 
TCA analyst Marek Walker embraced his own meme (he once said TCA had a 50/50 chance of beating MnM), with this self-deprecating tweet. Well played sir.
My favourite kind of bread pic.twitter.com/dcpJsJhmDn

— Marek Walker (@contact_zero) September 10, 2016
Meme of the Year?
Riot's meme master Ben "Draggles" Forbes has exited the UK scene to work in the US with one final epic bow… (based on this drama article here)
peace out lads pic.twitter.com/9w4Y6jgls0

— Ben / Draggles (@bedraggles) September 8, 2016
We don't like posting things on ourselves here at eSports News UK but feel it would be an injustice not to applaud the effort Tyrin put into this one:
Worth the effort. pic.twitter.com/9v3Y5vh9fI

— Tyrin Davidson (@LoLDandyChap) September 8, 2016
And here's Ped guessing the drama before the article was written… (that's a story for next month):
Against the backdrop of bars, cars and designer gear a real soap unfolds about a man called Kent. pic.twitter.com/sb8OlVsEMv

— Peter (@pjgoldingay) September 7, 2016

Our meme aggregation articles are just supposed to be a bit of fun, so if anything has upset you, please let us know.
Did we miss anything? Have your say in the comments section below or tweet us @eSports_News_UK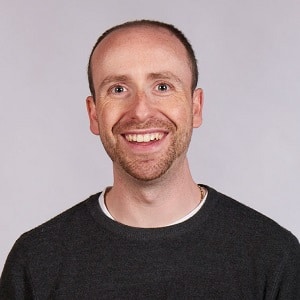 Dom is an award-winning writer who graduated from Bournemouth University with a 2:1 degree in Multi-Media Journalism in 2007.
As a long-time gamer having first picked up the NES controller in the late '80s, he has written for a range of publications including GamesTM, Nintendo Official Magazine, industry publication MCV as well as Riot Games and others. He worked as head of content for the British Esports Association up until February 2021, when he stepped back to work full-time on Esports News UK and as an esports consultant helping brands and businesses better understand the industry.