It's that time of the month again, and this month, former Choke jungler Tyrin "Dandychap" Davidson has been losing his mind.
When your Choke $$$ come thru pic.twitter.com/sXt1F9zckE

— Tyrin Davidson (@LoLDandyChap) August 15, 2016
Could really use some help with Insomnia funding. This and more could be yours via a cheeky PayPal donation DM me xx pic.twitter.com/viOSlZl5s7
— Tyrin Davidson (@LoLDandyChap) August 18, 2016

He seems pretty happy to us that Choke has now paid his winnings.

Fanning the flames
Oh crap. Excel Esports' Ryan "Barnetto" Barnett also had a mare with his fan during an eSports News UK xL video interview with MnM's Rob Allen.
Here's the trailer for the @exceL_eSports video! pic.twitter.com/T9R5bXcNCk

— Rob Allen (@RobJWA) August 8, 2016

This of course spawned some memes…
When you realise @TCAeSports have gone from 50/50 to 100/0. pic.twitter.com/rG7jqFPktu
— Peter (@Ped_lol) 17 August 2016
mfw my biggest fan ruins my interview pic.twitter.com/hOHvQABbY4
— Alex Winton (@SynygyLoL) 8 August 2016
My life has been ruined by this smug little prick. pic.twitter.com/fP6X9b4ESe
— Ryan Barnett (@xL_Barnetto) August 8, 2016
Aston Aunties on top
Perilous Void analyst Greg Wheeler made some amendments to Rob Allen's ESL UK Prem prediction video.
Dont worry @RobJWA , I fixed your rankings for you pic.twitter.com/M4ReQVJlEC

— Greg Wheeler (@Trez_LoL) August 3, 2016
Player noises of the month
Last Remedy's sub support Alex "Synygy" Winton was really getting into his games this month…
When you make the big play @SynygyLoL @Kr1z309 @Perilous_Chin pic.twitter.com/9mwXAwhPSE
— Greg Wheeler (@Trez_LoL) 29 July 2016
.@Dom_Sacco @Trez_LoL @Kr1z309 @Perilous_Chin for reference https://t.co/RpWku1jybX 8)
— Alex Winton (@SynygyLoL) 29 July 2016
Did MnM steal ManaLight's finest work?
The League of Legends team who played for the now-disbanded UK org ManaLight have moved across to MnM, but…
@RobJWA @MnMGamingUK Think again Rob. Think again. pic.twitter.com/fJfvKiXjp6
— Tom Willis (@Prosfair) 15 August 2016
Food watch
Team EndPoint Overwatch player Luke "iuKeEe" Dainton was not happy with his teammate Microstar during a recent ESL UK Contender Cup match… (hint: Microstar is no longer a teammate)
LF UK Reinhardt/tank who speaks and doesn't eat during games for ESL UK Prem

— Luke Dainton @ i58 (@OWiuKeEe) 16 August 2016
A(ndy) Rainy Day
Not a meme, but it looks like Riot caster Andy "Vedius" Day has become a weatherman.
Episode 4: Water w/@lolTsepha pic.twitter.com/WbLmOH04Wq
— Andy Day (@VediusLoL) August 24, 2016
The weekly Grossie (NSFW)
UK LoL streamer Ali "Gross Gore" Larsen had a public fight on Twitter with his ex. And they didn't spare us the details.
@CelestiaVega you know you need to be good at sex to get into porn right?

— Gross Gore (@GrossieGore) August 17, 2016
@CelestiaVega That may be true, dosent make the first time we fucked the worst sexual experience i have had. Js, stop gloating ur a sex god.
— Gross Gore (@GrossieGore) August 17, 2016
@CelestiaVega okay, you want to play the card of "oh we didnt fuck" knowing that u was terrible, okay allisia.

— Gross Gore (@GrossieGore) August 17, 2016
@GrossieGore I generally don't count putting your 5 incher inside me for half a minute then finishing as sex
— Celestia Vega (@CelestiaVega) August 17, 2016
@GrossieGore do you know how a vagina works?

— Celestia Vega (@CelestiaVega) August 17, 2016
What a chap
We are proud to welcome another member to the Misfits family, bienvenue @Chap_GG! pic.twitter.com/l2QJF0epnj
— Misfits (@MisfitsGG) July 22, 2016
The meme master has spoken
in case of memergency pic.twitter.com/awpAaWvQQO
— Ben / Draggles @i58 (@bedraggles) 24 August 2016
We did a meme
Are we doing this right?
When you realise you've gone from the ESL UK Premiership to the EU LCS… @AlicusOfficial @MisfitsGG pic.twitter.com/T84k2rR22D
— eSports News UK (@eSports_News_UK) August 7, 2016


Also, another bit of UK League brilliance.
UK League of Legends. #TheBanterIsReal pic.twitter.com/Ec44INyJKf
— eSports News UK (@eSports_News_UK) August 10, 2016

See you all @ LAN <3


Our meme aggregation articles are just supposed to be a bit of fun, so if anything has upset you, please let us know.
Did we miss anything? Have your say in the comments section below or tweet us @eSports_News_UK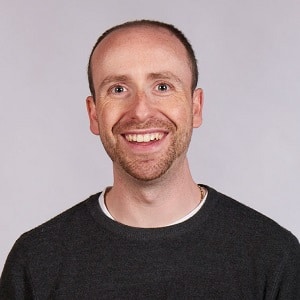 Dom is an award-winning writer who graduated from Bournemouth University with a 2:1 degree in Multi-Media Journalism in 2007.
As a long-time gamer having first picked up the NES controller in the late '80s, he has written for a range of publications including GamesTM, Nintendo Official Magazine, industry publication MCV as well as Riot Games and others. He worked as head of content for the British Esports Association up until February 2021, when he stepped back to work full-time on Esports News UK and as an esports consultant helping brands and businesses better understand the industry.