UK eSports organisation ManaLight has closed its doors after failing to secure sponsors.
The promising outfit had just finished second in the ESL UK Premiership Season 3 finals and runners-up at Multiplay Insomnia57 with its League of Legends team, losing out in both to the Renegades Banditos.
ManaLight was formed in July 2015 when sole investor David Bird put £25,000 into setting up the org and hiring Louis Corps as eSports manager.
The firm's ethos was 'to be as professional as possible' and to do things the right way – both ethically and honorably.
It built up a solid reputation over the past nine months, and established contracts and reasonable wages (we've discovered that the League of Legends and marketing manager was on £680 per month, the head coach was earning £100 and the players were on £150, with the latter two expected to rise to £350 before the organisation was cut short).
ManaLight started out by acquiring some decent HearthStone players in Raven, Powder and Modernleper to name a few, and said it wanted to become the UK's strongest HearthStone team.
Earlier this year they dropped their HearthStone roster to focus on League of Legends, and put together a strong team featuring Rifty, Phurion, Larssen, Smiley and Hadow, with coach Will "FrozenDawn" Burgess and manager Rob Allen.
But after failing to secure sponsorship and additional funding, it seems ManaLight was left with no choice but to shut up shop.
It's a sad reflection of the small UK eSports scene and a painful reminder that securing sponsorship and recurring revenues is vital if a new organisation is to establish itself, grow and survive.
Reaction & Comment
Owner David Bird said: "It is with great sadness that after less than a year as the owner of the ManaLight professional eSports organisation, I have made the extremely difficult decision to end my involvement as an investor.
"After around nine months, and some £35,000 of my own money later, we found ourselves in a position where the monthly costs of running the organisation were spiraling, and the expectation of sponsorship funding simply didn''t come through. ManaLight has not had a single paying sponsor. Ever.
"So, I have had to look at the reality of the situation and say that we can't continue. I admit that mistakes were made but we always acted with good intentions and conducted ourselves ethically and honorably."
Managing director Louis Corps added: "I am deeply saddened to have to make this statement as I helped create ManaLight.
"My goal was to creating stability, improved conditions for players and staff within eSports and above all else uphold ethical conduct. ManaLight was a company that agreed with my personal ideology on player development and professionalism within eSports something that is very hard to find within eSports.
"I would like to thank each one of our players and staff as they were amazing to work with and without them we would have never achieved what we did. If anyone is interested in contacting the players or coaching/management team please contact me on via my personal email account [email protected] and I will do my best to help our guys find a new home. I will also be looking for other opportunities within eSports."
I want to thank@ML_Phurion@ML_FrozenDawn@ML_Hadow@ML_XDSMILEYs6@RobJWA@Larssen00@ML_Rifty
All amazing guys and best of luck lads

— Louis Corps (@Louis_Corps) April 23, 2016
Sad to see @ManaLightGG disband. Such a promising organisation with great people. Hope their (albeit short) legacy can be matched
— Ben Forbes (@bedraggles) April 23, 2016
@LoLObjections Tbf, the logic behind the business decision the owner made makes sense. Just bad timing and lack of a warning

— Rob Allen (@RobJWA) April 23, 2016
unlucky that cs roster lock was yday and manalight dropped us today hehe happens 🙂
— lars (@Larssen00) April 23, 2016
Like said yday, we didn't have the full story on ML – now we do https://t.co/53iRCU3euE. Fair play really, money doesn't grow on trees.

— Dezachu (@Dezachu) April 24, 2016
@eSports_News_UK @Dom_Sacco @ManaLightGG Despite it sucking for me personally, Dave is a smart guy and spends his money wisely. 2/2
— Rob Allen (@RobJWA) April 24, 2016

eSports News UK editor Dominic Sacco reacted to the news in this vlog: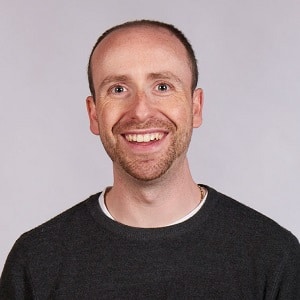 Dom is an award-winning writer who graduated from Bournemouth University with a 2:1 degree in Multi-Media Journalism in 2007.
As a long-time gamer having first picked up the NES controller in the late '80s, he has written for a range of publications including GamesTM, Nintendo Official Magazine, industry publication MCV as well as Riot Games and others. He worked as head of content for the British Esports Association up until February 2021, when he stepped back to work full-time on Esports News UK and as an esports consultant helping brands and businesses better understand the industry.