Picture credit: Synygy
Just when you think everything is looking pretty cool, calm and exciting for the UK League of Legends scene, of course the drama has to explode.
The last 24 hours have been eventful to say the least. With just days until the ESL UK Premiership summer 2016 split begins, recent changes have given certain teams a headache to say the least.
It all started when Choke Gaming pulled out of the upcoming Premiership, which, to be fair to them, was expected as the org said it would become 'inactive' after i58.
However, it would seem they changed their mind and were ready to enter the Premiership after all, only to drop out for sure over the weekend (after some of their players left, including Toaster moving to Last Remedy).
Had fun running @ChokeGaming good-luck to all the UK teams in the @ESLUK Premiership 🙂

— Tom Villiers (@Gankicus) September 3, 2016
i'll happily take blame for Choke dropping out but I didn't know reseeding would happen – thought GLB would directly take Chokes spot

— Nihir (@nvedd) September 4, 2016
This is how the qualifying looked before Choke pulled out:
This meant that ninth-placed GLB eSports would move up to eighth place following Choke's departure, with each team below TCA and MnM moving up one place.
With the order now different, the next piece of drama ensued: seeding changes.
The groups were reshuffled, which meant teams would now be playing different orgs – on different dates. So any planning that had been made for specific comps and teams had gone out of the window.
The #ESLPrem LoL Groups.

Group A (Left) Group B (Right) pic.twitter.com/q4ZdZSVLnP
— Matt Loftus (@ESLMattjA) September 4, 2016
Pretty upset with @ESLUK's handling of the groups, I feel like these changes are unfair to all the teams that spent the week prepping.

— GreasyDrMeat (@GreasyDrMeat) September 4, 2016
It gets worse. Pool old exceL eSports had some of their players leave right at the last minute. Support player Nutri left for Last Remedy and top-laner Sámma told the org he wouldn't be able to play regularly due to school commitments.
That's not so bad, right? xL still have time to get a new roster. Er…
@SynygyLoL Rosters have been locked for everyone, regardless of which group you're in.

— Matt Loftus (@ESLMattjA) September 4, 2016
Oh crap.
xL coach Barnetto said in a Twitlonger post: "I can't realistically do anything to stop Nutri leaving. No matter how salty I might be that my team has just essentially disintegrated overnight.
"The situation stood that after the ESL roster lock at 12pm [on September 4th], we would be facing pV on Wednesday without a Support or Top. ESL, to my knowledge knew nothing of our roster troubles other than we might need a sub top laner, which they agreed too. However, somehow, the UK eSports gods cast a shining light down on us and we were reseeded and reshuffled into Group B, meaning our first game would be in a couple of weeks.
"Upon writing this, apparently the rosters have been locked so I don't know what's going on. In conclusion, oh crap, my team fell off."
All memes aside, it's pretty sad when the project you've spent the better part of the last 6 months on disentegrates out of your control :/

— Ryan Barnett (@xL_Barnetto) 5 September 2016
xL can bring in new players, it just means they will have less flexibility in terms of bringing in any potential subs mid-season.
ESL UK rules on team roster changes pic.twitter.com/Y4e2mbmIW8

— eSports News UK (@eSports_News_UK) September 5, 2016
Last Remedy have since apologised to the UK scene following the last-minute roster changes and taking players from other teams at the last minute.
"We have been getting branded recently as this 'bull in a china shop' kind of team, doing absolutely everything we can to win, no matter the cost or damage to the UK scene we may cause," co-founder Grant Rousseau said in a Twitlonger post.
"I want to say that this was absolutely not my intention. I do not regret in the roster we have managed to pickup, but what i do regret is how we've announced ourselves into the scene. We have disregarded other teams, we have disregarded other management. I know that this must be improved upon and i take it upon myself to improve the team's relationship with the UK scene. I personally have approached the scene wrongly, and i know now that i must fix it.
"Regarding picking up Choke's botlane; this was us being purely being opportunistic. Whilst we knew choke were looking to form a new squad around Toaster, I personally put the idea to them of him joining us. I do not agree with my behaviour in this situation as I had not updated Choke of our speaking to them. For that, I am sorry.
"Regarding Nutri being picked up, this was a sudden chance an hour before roster lock-in tonight [September 4th]. Nutri approached us having spoken together with Toaster and made us aware he was not under contract with xL. He was keen on the team having seen the roster, and knowing his ability we were keen on him. Therefore we offered him a player position. xL were not updated on this situation as it was so last minute and rushed through! I have personally apologised to xL management on this situation, and we hold no grudges against one another."
Nutri added: "The consensus is that it's a wrong move [for me] to leave as it screws over xL which is a completely fair and valid point. I can counter it only by pointing out that loyalty is not rewarded at all and being selfish is sometimes the best way to go. Probably lost a good few friends from this move but hopefully everyone involved can understand that there are two sides and nothing I've done has been with malicious intent nor is it personal to anyone.
"I loved playing on xL and really enjoyed seeing us work well together/grow together. If anyone would like any clarification please feel free to DM/PM me. I'm very sad that people have believed the things they've heard over my word, too. The Last Remedy statement about me approaching them was a misunderstanding between the manager/owner."
It's been a disastrous 24 hours (for everyone except Last Remedy, let's face it), let's just just hope xL can somehow stay in the Premiership and keep all eight teams together.
TL:DR
Choke dropped out of the Prem after some players left to join Last Remedy
GLB qualified
The groups were rearranged
Different seeding meant group stage matches would take place on different dates
Nutri left xL to join Last Remedy as Sámma departed the org
Roster locks kicked in, meaning xL can't bring in new players
Last Remedy apologise to everyone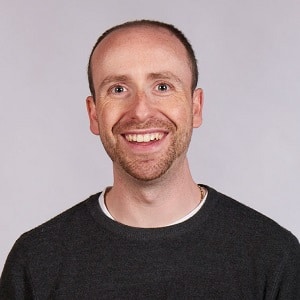 Dom is an award-winning writer who graduated from Bournemouth University with a 2:1 degree in Multi-Media Journalism in 2007.
As a long-time gamer having first picked up the NES controller in the late '80s, he has written for a range of publications including GamesTM, Nintendo Official Magazine, industry publication MCV as well as Riot Games and others. He worked as head of content for the British Esports Association up until February 2021, when he stepped back to work full-time on Esports News UK and as an esports consultant helping brands and businesses better understand the industry.