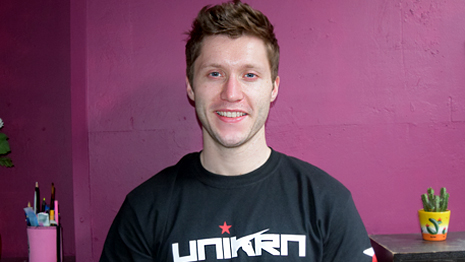 Stephen "Snoopeh" Ellis is a former League of Legends pro esports player that has retired from competitive gaming. He's 23 years old.
I spoke to him about why players retire so young, what he's doing to help pros think about their careers long-term and his current work with esports betting firm Unikrn.

Just last week StarCraft II pro Jang Min-Chul (aka "MC") retired at the age of 24. The fact that former Team Gravity LoL player Saintvicious recently retired from playing at 28 years old (before moving into a coaching role) is an exception. For the past couple of years he's been labelled an "old man" by fans and even himself – and he's not even 30. Compare this to footballers who can go beyond their mid-thirties now, or even early fourties if they're a goalkeeper.
So retiring in the mid twenties is the norm in esports now – and has been for some time.
That means a player has potentially seven or eight years in the game – IF they get recognised and join a professional team by the age of 17. It's obviously pretty unsustainable, and can leave them wondering what on Earth to do following such a short tournament career.
So firstly, why do esports players retire so young – is it simply due to burnout or their reactions slipping as they enter their early to mid-twenties?
Snoopeh explains: "Your reactions do dip a little bit, but there's also value in getting older – such as leadership – and if you don't get burnt out and still feel enthusiastic about the game, you can keep playing at 26 or 27 as there's a lot of value in having an experienced leadership figure in a team.
"People get tired in a lot of ways. You play 12 hours a day for six days a week, and four and a half years… you're waking up in the same environment you're working in and eating in as well, so there's no switch-off. It's a very toxic, intense environment, and for a long period of time that can be very, very tiring. So as a consequence their play suffers and then they become worse.
"But as esports grows and evolves, we'll create a better infrastructure – some teams are using an office environment which the players travel to, away from their living environment, for example."
Fail to plan, plan to fail
Some sports professionals do not plan for the future. I've read plenty of reports suggesting footballers "have it easy" – they are looked after by management and have people running after them to tend to their every need or arrange meetings, flights and so on. They are on such high wages they don't always think about what comes after their playing days, or perhaps they are poorly advised and lose a lot of money in investments that don't work out for them. Here are just a few examples of bankrupt footballers.
Others go down a darker path following their main playing career. Former professional footballer Kenny Sansom, who played for Arsenal, is now a homeless alcoholic contemplating suicide. Okay so it's an extreme example, and we should not mix career burnout with depression or alcoholism, but that this can even be allowed to happen is extremely upsetting.
Surely where Sansom is today is partly due to him not having a career plan ready for after his playing days were over. And he played professionally for some 20 years – not seven or so like esports pros do. It's very sad – I wouldn't want it to happen to any player from any sport, let alone football or eSports.
Snoopeh says players have to be mindful of their lifestyle, and to think about how this could change in the future.
"It's a lifestyle scale," he comments. "So basically a footballer is making £3m a year, he has a lifestyle and shoots to live that lifestyle. They all earn their living and have their Ferraris and Lamborghini and have wild parties and holidays… the economy suits their lifestyle. They get used to making that money and spending that money while the times are good.
"And no one is really telling them… the biggest footballers are the ones getting told by financial advisors and agencies to invest their money and diversify. The ones nearer the bottom are still getting good money but don't get that representation or financial planning and blow their money. They don't all set themselves up for the future.
"Some of them are not able to transition to management or coaching or being a pundit."
So how can players better prepare? And is putting football and esports side-by-side a fair comparison?
"It's the same thing," Snoopeh agrees. "Even though [the annual salary is] not in the millions, esports players could be making anything from £60,000 to £100,000 a year or even more in some cases. And you go from making that from the age of 17 to 22, perhaps without a college education, then when you step out of that, nobody has really set you up for future planning or how to invest that money.
"As a consequence of that, you don't have any job prospects afterwards or get taught brand management, or are able to speak publicly or anything like that.
"The players don't understand the value – they're 17, on £100,000, and they don't care. They're not educated or smart enough to invest in the scene. And investors aren't a charity – that's not what they do.
"I want players to understand their value and think about their future and invest themselves in the current time. And they should take these things into consideration before. The thing is, there isn't anybody really ready to finance that. You could maybe do it through the community and rely on community goodwill, but that's a gamble, right?
"Unless all tournament organisers, developers, broadcasters and players and teams come together and pay a fixed amount or 5% of their earnings into a governing body, it's not going to happen anytime soon."
Governing a growing sport
I spoke to Team Dignitas manager Michael "ODEE" O'Dell earlier this year who also called for an esports governing body.
It seems that esports is growing at such a pace, it's almost too fast for it to cope. We are at the stage of million-dollar prize pools and salaries of £100,000+, as well as seven-figure sponsorship deals.
There are players being threatened by their managers to stay in the team or see their mother "lose" her house (read more on the Kori incident here). Developers like Riot can't handle this alone – we need an esports governing body.
But Snoopeh isn't so positive it will happen soon: "The people in power don't want that to happen. We will get one eventually, and you can see in other sports the history of when they didn't have a governing body and how things improved when they did."
Today, Snoopeh is working in business development for US-based esports betting platform Unikrn, which allows fans in the UK and across Europe to bet on esports matches. It's partnered with a global wagering firm called Tabcorp and is focused on real match betting, as opposed to some fantasy betting platforms out there like Vulcun. Many people are also starting to play online casinos, if you are new to online casinos then here progressive slots explained. Like esports itself, the betting side of the game is growing fast. Even William Hill has entered the esports fray.
"What we do is good for the casual gamer and esports enthusiast, it bridges a gap to the mainstream which will bring in more engaged viewers and sponsorship money, which will hopefully trickle its way down to the players," says Snoopeh.
"People watch horse racing who don't know anything about it – they pick the horse with the funniest name – and the same may happen with esports. People will become integrated from the mainstream audience and not just the esports audience.
"The only way it will get to the players is if player representation picks up, because they need someone representing them on their behalf. But it can become mainstream. A report said that by 2017 esports will be almost as big as NFL. If we get even a fraction of being close to that, then that's mainstream."
Snoopeh hopes to represent pro players himself. He represents some LCS players and some amateur League of Legends players. It's part of his consultancy work which he has on the side.
"It seems ridiculous that I'm at a wagering firm and I'm all about the money, right, but I genuinely for five to six months was passionately and tirelessly trying to make an agency work. However, the big agencies want to see dollars on a spreadsheet – they want to see money. And the way to get money is not through players right now, it's through the teams and the broadcasters.
"This meant it wasn't self-sustainable or viable for me to do that solely, so I had to have something else. The other great opportunities I had on the table wouldn't allow me to do the player stuff on the side, but Unikrn allowed me to do both. I'll take a lot of crap for it being a wagering platform but I'll learn out of it, in any case."
Wager woes
I ask him about two concerns around esports betting – the fact that the fanbase in esports is young, with many teenagers that may be interested in betting underage, and the idea of match fixing.
"Scandals will happen," Snoopeh admits. "It happens in traditional sports. There are systems in place to try and recognise it, but because it's a relatively new industry and there is the possibility of people exploiting it, we're considering putting fixed caps in place so people can't bet stupid amounts of money. So that way it won't make sense for people to fix. And if they do, over time there will be a pattern and we'll recognise it.
"In terms of underage betting, it's definitely something you need to consider. We have a strict verification process at Unikrn. People will always look to circumvent things – if a kid wants weed, he will find a way to get weed, right? You can only put so many measures in place.
"But we are conscious of the demographic and have the procedures in place to prevent [match fixing]. But it's like traditional sports. Kids watch those too, but it's not a major discussion in betting there."
Finally, I ask Snoopeh if he could potentially return to a pro League of Legends team in the future.
"I've already been offered coaching roles and I've turned them down," he says. "I wanted to take a step back from that environment. Will I go back to it in the future? Possibly.
"Maybe I'll go down that caster/coach role. I think I'd be good in coaching. I feel I'd be strong in a leadership role and I think I could pull that off. But it'd take time practicing and getting back into it. But for me that would be more of a fall-back if things didn't work out here."
We agree with the coaching role idea. With his epic stares, no one would dare challenge his strategies, surely. Though he assures me his staring days are over, I'm not so convinced. You've still got plenty of your career left before you need to retire the stare, Snoopeh.
I was talking to Snoopeh at the HyperX pop-up store in London
Check out Snoopeh on Twitter, Facebook or Twitch; you can also visit Unikrn's website here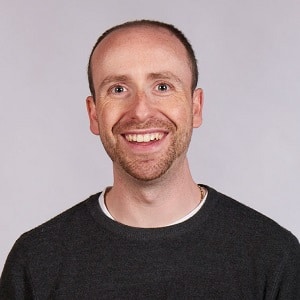 Dom is an award-winning writer and finalist of the Esports Journalist of the Year 2023 award. He graduated from Bournemouth University with a 2:1 degree in Multi-Media Journalism in 2007.
As a long-time gamer having first picked up the NES controller in the late '80s, he has written for a range of publications including GamesTM, Nintendo Official Magazine, industry publication MCV and others. He worked as head of content for the British Esports Federation up until February 2021, when he stepped back to work full-time on Esports News UK and offer esports consultancy and freelance services. Note: Dom still produces the British Esports newsletter on a freelance basis, so our coverage of British Esports is always kept simple – usually just covering the occasional press release – because of this conflict of interest.