With Valorant Game Changers, ESL Impact and other women's esports competitions, there are arguably more tournaments than before for women and marginalised genders to compete in a safe and inclusive environment.
Last month, Dom Sacco caught up with UK casters Neo 'Ne0kai' Caine and Summer 'Winteriio' Iola, who worked on the Valorant Women's Cup at i71 alongside Billie 'billieidk' Purdie and Matt 'Twiggy' Twigg, to discuss the state of women's CS and Valorant esports, and the constant barriers women face, plus a lesson on how a little change in language can go a long way.
On Women's CS and Valorant – and how they can help grow women's esports together
Ne0kai: I'm one of those people who believes competition makes everything better, and I think that's the case. I think Valve and Counter-Strike got a bit of a kick up the arse when they saw how well Valorant was doing! And also how well the women's scene was doing, because Riot and Valorant spent a lot of time and effort really making that a big product.
That spurred on the likes of ESL Impact starting and getting to as big as it is now. So they help each other – both games will keep on going up. I think Impact is still in an infant stage, once we start levelling up the content, that's when things are gonna start being really good.
Winteriio: With Riot setting up Game Changers from the first competitive year [of Valorant], I think that really helped the Valorant scene grow, not only with the casual players, but the female [competitive] scene, and it gave Valve a bit of a kick up the arse.
With Impact, from my understanding it was a later thought. CS has been around for ages and it hasn't been at the forefront of women and non-binary players and marginalised genders competing. 
I'm also happy there's been a women's Valorant tournament here at i71. It'd be nice if it could happen again, maybe with a little bit more notice time! I know I would've competed in it if I'd mixed together with friends, but it was late notice for me to get a team together and I already said I'd cast it. Game Changers teams can fly in too because it doesn't clash with schedules. We had three people fly over to compete, so if there's a bit more notice we'll get more of a turnout.
On the Valorant Women's Cup finals at i71 
Winteriio: Michelle's Kittens had such a dominant showing in the grand finals, it's crazy how well they played together. Bear in mind they're not a team either, they've played on different teams and they just dominated at LAN. 
[Their grand final opponents] Escaped Da Kitchen had the best LAN name though!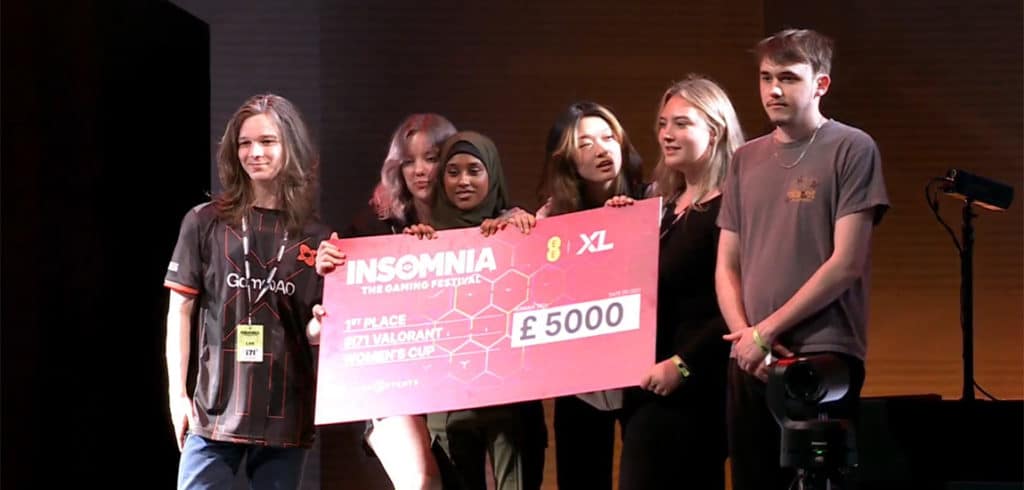 On female UK CS talent aiM
Ne0: aiM is talented, she's been around for a while and I've watched her streaming with b0RUP, who now plays with Astralis.
She's always been cracked, and seeing her played in some of the more official games, she looks talented, really really good.
I'd love to see more UK players see this opportunity and realise, 'why don't I give it a go?' 
I think it's the start of a new wave, we're always talking about the UK scene, especially after Into the Breach doing so well at the Paris Major, and Raptors winning the ESL Prem, so I think it's cool to see both scenes start to take off.
We have a UK scene doing pretty damn well, then seeing aiM coming through too, it's awesome to see both sides.
There's more on aiM in this UKCSGO interview article by GrimyRannarr
On top-level CS being referred to as 'men's CS' and how that can be restrictive
Context: Two months ago, Guild Esports sent out a press release with the headline, 'Guild makes its debut into men's Counter-Strike esports'. Esports News UK and other sites ran the news, with similar headlines mentioning a 'men's team', which prompted a discussion on social media, and how it perhaps shouldn't be referred to as 'men's esports' in Women's CS and Valorant – and beyond.
Ne0: It's like tournaments being referred to as the main tournament [and a women's tournament], but it isn't the main tournament, they're two separate tournaments.
If Navi with S1mple play Liquid, what do I call that? Because Navi have an incredible women's team too. How do you differentiate that? I think it comes down to intentions, if you're saying it as clarification I think that's fine, but if you're saying it with bad intent, call it out. I don't think you had bad intent Dom.
Winteriio: I'm not saying you guys are ignoring women's issues within esports, but if you haven't had to experience it, it doesn't cross your mind. Realistically it is an all-men's team, and statistically the likelihood is almost 99% of it being all men. 
[However,] we have to battle to even get the recognition to be allowed our own tournaments, to have that sort of ecosystem, where we can thrive and learn against each other and have that experience within a team.
In Valorant we have didii, one of the subs for the Rebels main team in [the Spanish] VRL, but she also plays for Rebels Game Changers team, Rebels Velvet, and that's an amazing step for female esports. 
Ne0: It should be about integrating [the likes of women's Game Changers and other mixed gender leagues] both together. Look at how well Potter has done. We all saw the bullshit at the start when Potter was brought onto EG, people were vocal when they lost their first few games, but now look, recent champions in LA, team of the moment. 
Integration is the end goal and hopefully Impact has the same thing.
Winteriio: Leo [Faria, Global Head of Valorant Esports and Commissioner of the VCT at Riot Games] said a few months ago he didn't to grow the Game Changers scene, he wanted it to be capped realistically and be a bridge for these players to make it into the VRL teams.
So saying the main tournaments are main tournaments, rather than men's [is fine], as from my perspective and the perspective of women and marginalised genders, [saying men's] makes it sound like we aren't invited or aren't welcome in those tournaments. 
I know that when journalists or others make these passing comments, that's not the intention, and I don't harbour any bad will against anyone who does say it, because it might not be something that crossed their mind when they said it.
Yes it's a men's team, but it's not a men's tournament. Yes a majority of men might be competing, but some women's teams also enter opens – but there are barriers there. They play in their own [women's] tournaments because there's realistically less sexism and less prejudice there.   
So having that word, 'men's', in there, feels like there's another barrier we have to get through, because there's already the general idea that women aren't as good, so having that wording barrier on top, 'male team, male tournament', it feels like an uphill battle, when it should be kind of the opposite.
Everything is getting better for women's CS and Valorant, with Impact and Game Changers, so having the extra things said on top, even if they don't purposefully mean to do it, it just feels like there's another battle to be won. 
On the UK CS community complaining about the ESL Prem, and a big win for Raptors in the final
Note: The ESL Premiership has been axed since this interview was conducted. For clarity, the ESL Prem is not a women's-only tournament like some of the other events discussed in this article
Ne0: People were complaining about those who got to the ESL Prem quarter finals who were level 1 on Faceit, and you know, Endpoint beat a team 32-0. I read through all the tweets.
People saying 'these level 1s have walked away with over £1,000 in prizing and HLTV', but you're sitting at home, you didn't come. If you're complaining, why didn't you enter?
It's a good thing to have more teams in the prize pool.
Also, everyone was thinking of a Verdant-Endpoint finals and Raptors were never in the conversation. But this team is really good, AwaykeN is an incredible talent.
It was probably the best final in Premiership history, in at least five or six years and one that will be remembered for a long time. And now Raptors represent the UK in the ESL Pro League National Championships. The potential is insane.
Winteriio: It's nice to see a mix-up and not going to the same old [usual teams winning]. 
On top-level UK broadcast talent helping the rising stars
Ne0kai: With how good we've got it at the top, they're inspiring – and easy to talk to. Working at the RMR with Harry and Hugo, sitting and having a drink with them and getting advice, that's sick. We've got some of the best talent [from the UK], and I've always felt welcome around them. They have ability and personality, and they always help out.
It really makes it a very easy scene to work within because you never feel under any sort of pressure. I've heard other scenes have been a little more cut-throat and back-stabby, I've never felt that at all. 
Winteriio: I can attest to that. When I was in Cologne, I went as an avid fan, and hang out with Lucyand Brandon, and partying with Harry and Hugo, they were so nice and welcoming.
As a younger talent coming later into the scene, I messaged them saying thanks, and they said they understand how it can be, they've had casters in the past be so gate-keeping and toxic to the newcomers, whether that's because they're scared they'd be better or don't want to be involved with new talent, or help out. Harry and Hugo gave a lot of nice advice, they said stamping over people to get jobs won't get you very far. 
Everyone gets along well on Pro League, you can see that from all the jokes, and I think we need that more in general esports.
Ne0kai: Tombizz and MitchMan have been huge for me. I worked on an event last October with them – Blast Spike Nations – and it was pretty daunting because it was a big step up for me being with all tier one talent on that, and then me. You can feel like a small fish in a big tank.
But speaking with them and asking where I go from here, what conversations I have, they've been so helpful. James Banks is a good guy as well, he's been helping me out with other tournament operators. 
That concludes our Women's CS and Valorant interview. You can follow Ne0kai and Winteriio on X here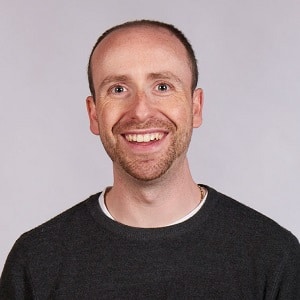 Dom is an award-winning writer and finalist of the Esports Journalist of the Year 2023 award. He graduated from Bournemouth University with a 2:1 degree in Multi-Media Journalism in 2007.
As a long-time gamer having first picked up the NES controller in the late '80s, he has written for a range of publications including GamesTM, Nintendo Official Magazine, industry publication MCV and others. He worked as head of content for the British Esports Federation up until February 2021, when he stepped back to work full-time on Esports News UK and offer esports consultancy and freelance services. Note: Dom still produces the British Esports newsletter on a freelance basis, so our coverage of British Esports is always kept simple – usually just covering the occasional press release – because of this conflict of interest.