Update (October 13th 2023): Microsoft's planned acquisition of Activision Blizzard is finally happening, after the UK's Competition and Markets Authority (CMA) cleared the deal today.
CMA chief executive Sarah Cardell said: "We delivered a clear message to Microsoft that the deal would be blocked unless they comprehensively addressed our concerns and stuck to our guns on that.
"With the sale of Activision's cloud streaming rights to Ubisoft, we've made sure Microsoft can't have a stranglehold over this important and rapidly developing market. But businesses and their advisors should be in no doubt that the tactics employed by Microsoft are no way to engage with the CMA. 
"Microsoft had the chance to restructure during our initial investigation but instead continued to insist on a package of measures that we told them simply wouldn't work. Dragging out proceedings in this way only wastes time and money."
Phil Spencer, CEO of Microsoft Gaming, added: "For the millions of fans who love Activision, Blizzard and King games, we want you to know that today is a good day to play. You are the heart and soul of these franchises, and we are honored to have you as part of our community.
"Whether you play on Xbox, PlayStation, Nintendo, PC or mobile, you are welcome here – and will remain welcome, even if Xbox isn't where you play your favorite franchise. Because when everyone plays, we all win.
"We believe our news today will unlock a world of possibilities for more ways to play. Thank you for the ongoing support. We have so much more to come in the months ahead – I'm excited for the future and cannot wait to share it with you."
Finally, in an email sent to staff, Activision Blizzard CEO Bobby Kotick revealed he'll be stepping down as CEO in the new year.
"Today marks a milestone in our company's celebrated history," he said. "Combining with Microsoft will bring new resources and new opportunities to our extraordinary teams worldwide. It will also enable us to deliver more fun, more joy, and more connection to more players than ever before.
"I have long said that I am fully committed to helping with the transition. Phil has asked me to stay on as CEO of ABK, reporting to him, and we have agreed that I will do that through the end of 2023. We both look forward to working together on a smooth integration for our teams and players."
Update (September 22nd 2023): The UK's Competition and Markets Authority (CMA) has today posted an update implying Microsoft's acquisition of Activision Blizzard will go ahead.
"While the CMA has identified limited residual concerns with the new deal, Microsoft has put forward remedies which the CMA has provisionally concluded should address these issues," the CMA said in this statement.
"The CMA is now consulting on the remedies before making a final decision."
A consultation on Microsoft's proposed remedies is open until October 6th 2023.
The CMA said that under Microsoft's revised bid below, 'Microsoft will not purchase the cloud gaming rights held by Activision, which will instead be sold to an independent third party, Ubisoft Entertainment SA (Ubisoft), before the deal is completed'.
Sarah Cardell, CEO of the CMA, said: "The CMA's position has been consistent throughout – this merger could only go ahead if competition, innovation, and choice in cloud gaming was preserved. In response to our original prohibition, Microsoft has now substantially restructured the deal, taking the necessary steps to address our original concerns.
"It would have been far better, though, if Microsoft had put forward this restructure during our original investigation. This case illustrates the costs, uncertainty and delay that parties can incur if a credible and effective remedy option exists but is not put on the table at the right time."
Update (August 21st 2023): Microsoft has submitted a fresh bid to the UK's Competitions and Markets Authority.
"Under the restructured transaction, Microsoft will not be in a position either to release Activision Blizzard games exclusively on its own cloud streaming service – Xbox Cloud Gaming – or to exclusively control the licensing terms of Activision Blizzard games for rival services," according to a news release from Microsoft.
"The agreement provides Ubisoft with a unique opportunity to commercialize the distribution of games via cloud streaming."
There's more in the link above.
Update (July 11th 2023): A judge has denied the FTC's request for an injunction on the deal.
In terms of what this means for the UK's Competitions and Markets Authority blocking the deal, IGN has posted an update below.
A CMA spokesperson also sent the following statement to Esports News UK: "We stand ready to consider any proposals from Microsoft to restructure the transaction in a way that would address the concerns set out in our Final Report. In order to be able to prioritise work on these proposals, Microsoft and Activision have agreed with the CMA that a stay of litigation in the UK would be in the public interest and all parties have made a joint submission to the Competition Appeal Tribunal to this effect."
Alex Haffner, competition partner at UK law firm Fladgate, commented: "It is really an unprecedented and dramatic turn of events. With the US court deciding it would not allow the FTC to injunct the merging parties to prevent them closing their deal in the US, the CMA has been left isolated as the only competition authority that has prohibited the transaction (following on from the EU Commission's earlier clearance decision).
As such, the CMA is effectively saying to the parties "let's discuss some sort of compromise here" which allows us to avoid the upcoming appeal by Microsoft and Activision before the Competition Appeal Tribunal. What that compromise will be is clearly up for grabs but one can speculate that it will likely involve the CMA asking for some form of undertakings/concessions from the parties which permits CMA to say that it can now clear the transaction on the basis that its competition concerns have been answered (previously it said the parties hadn't given/offered any concessions which were viable).
"One would expect some horse trading here and clearly Microsoft and Activision are going to feel they can negotiate hard in view of the FTC "win", but given all the political heat which CMA has drawn following its initial block of the transaction, it seems likely it will want to find a palatable solution."
Update (April 26th 2023): A UK regulator has blocked Microsoft's proposed acquisition of Activision:
Original article (February 9th 2023):
Microsoft's planned acquisition of Call of Duty, Overwatch and World of Warcraft publisher Activision Blizzard is heating up as Acti's boss engages in a war of words with the UK.
UK regulator, the Competition and Markets Authority (CMA), has published findings from a five-month provisional investigation into Microsoft's proposed acquisition, highlighting some concerns about it.
The CMA says that the deal, if pulled off, could result in 'higher prices, fewer choices, or less innovation for UK gamers'.
"The CMA provisionally found that buying one of the world's most important game publishers would reinforce Microsoft's strong position and substantially reduce the competition that Microsoft would otherwise face in the cloud gaming market in the UK," the findings read. "This could alter the future of gaming, potentially harming UK gamers, particularly those who cannot afford or do not want to buy an expensive gaming console or gaming PC.
"The CMA provisionally found that a small number of key games, including Call of Duty (CoD), Activision's flagship game, play an important role in driving competition between consoles. The evidence currently indicates that Microsoft would find it commercially beneficial to make Activision's games exclusive to its own consoles (or only available on PlayStation under materially worse conditions).
"Xbox and PlayStation compete closely with each other at present and access to the most important content, like CoD, is an important part of that competition. Reducing this competition between Microsoft and Sony could result in all gamers seeing higher prices, reduced range, lower quality, and worse service in gaming consoles over time."
Microsoft first announced plans for a $68.7bn acquisition of Activision Blizzard a year ago.
Opinion: Is Microsoft's $68bn buyout of Activision Blizzard good news for esports and gamers, or a match made in hell?
Martin Coleman, chair of the independent panel of experts conducting this phase two investigation, added: "It's been estimated that there are around 45m gamers in the UK, and people in the UK spend more on gaming than any other form of entertainment including music, movies, TV, and books. Strong competition between Xbox and PlayStation has defined the console gaming market over the last 20 years. Exciting new developments in cloud gaming are giving gamers even more choice.
"Our job is to make sure that UK gamers are not caught in the crossfire of global deals that, over time, could damage competition and result in higher prices, fewer choices, or less innovation. We have provisionally found that this may be the case here."
The CMA says it's sent the companies details of its concerns and is inviting their 'views and alternative proposals' ahead of March 1st, before it publishes its final report by April 26th.
YouGov also published some research showing that Call of Duty players' impressions of Xbox have improved since the acquisition plans were first announced.
Bobby Kotick criticises UK and regulators over opposition of Microsoft Activision deal
Just prior to the CMA's findings, Activision boss Bobby Kotick spoke to CNBC in an interview.
On the UK, he said: "You look at post-Brexit UK and it's probably the first country where you're seeing a recession and the real severe consequences of that.
"The UK has an incredibly educated workforce with a lot of technical talent, Cambridge has the best AI and machine learning, I would think people would want to embrace a transaction like this where you'll see job creation and opportunity. It's not about whether it's Sony or Microsoft's platform, it's about the future.
On regulators, Kotick added: "There haven't been any transactions, whether it's the FTC or the CMA or the EU, they don't know our industry. So they're trying to come up to speed and understand the industry better. I don't fully appreciate it's a free-to-play business that Japanese and Chinese companies dominate [such as Nintendo and Sony]. I think they're confused about where competition is today.
"The best companies in the world right now are companies like Tencent and ByteDance, which have protected markets. We struggle to enter the Japanese market, you can't enter the Chinese market without a tri-venture partner. So the competition isn't European or American companies, it's those companies in Japan and China."
Kotick also told the FT that he thinks 'Sony is trying to sabotage the transaction' and was confident the Microsoft acquisition would be completed by July this year.
The news also comes as Activision Blizzard announced its fourth quarter and full-year 2022 financial results. Activision Blizzard's net revenues were $7.53bn
The news also comes as Activision Blizzard announced its fourth quarter and full-year 2022 financial results. Activision Blizzard's net revenues were $7.53bn for the year ending December 31st 2022, down from $8.8bn from 2021.
Related article: Hearthstone esports community and casters upset as Blizzard guts competitive ecosystem for 2023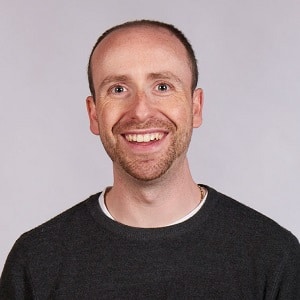 Dom is an award-winning writer and finalist of the Esports Journalist of the Year 2023 award. He graduated from Bournemouth University with a 2:1 degree in Multi-Media Journalism in 2007.
As a long-time gamer having first picked up the NES controller in the late '80s, he has written for a range of publications including GamesTM, Nintendo Official Magazine, industry publication MCV and others. He worked as head of content for the British Esports Federation up until February 2021, when he stepped back to work full-time on Esports News UK and offer esports consultancy and freelance services. Note: Dom still produces the British Esports newsletter on a freelance basis, so our coverage of British Esports is always kept simple – usually just covering the occasional press release – because of this conflict of interest.