ESL UK has this morning announced that the ESL Premiership, the national league for the UK and Ireland, will be no more.
It's part of a strategy change at ESL Faceit Group (EGF), with national leagues in other regions being scrapped from 2024.
Esports News UK received word about this a while back, and heard from a trusted source about it again this week, and now ESL has confirmed the news.
The news comes a few days after the Counter-Strike ESL Premiership LAN finals took place at Insomnia Gaming Festival, with Raptors beating Endpoint in the final, as listed in our i71 esports winners roundup article.
ESL UK made the ESL Prem announcement on its website and X (aka Twitter) just now.
"Following the announcement of the change in EFG global strategy, the Autumn 2023 Season was the final season for the ESL Premiership," the statement read.
"This does not mean the end of UK CS as teams can continue their path to pro via the ESEA leagues and the Faceit ecosystem, with the focus for teams to reach the ESL Challengers League and beyond.
"Additionally we have experienced a vivid UK CS community at i71, and we are happy to talk to any UK/Ireland tournaments in the region that are willing to take on the ESL Premiership's footsteps."
ESL shuts down national championships in favour of a 'more dynamic borderless system'
In a separate post on the ESL website about the closure of ESL National Championships, the company said: "National-based competition helped lay the foundation of esports as we know it today.
"Over 20 years ago, when esports was still in its infancy and we were a tournament organiser active in only a handful of countries, we believed that we could grow successful ecosystems with a core of national-based competition which led to us creating the ESL National Championship program.
"While esports has matured over the years, we've seen it develop in a different direction as it has grown to become a borderless sport where teams often gravitate towards players of all nationalities.
"For years we have been cultivating two parallel ecosystems for CS: the nation-based one similar to traditional sports leagues and the borderless system based on pan-regional online tournaments.
"Therefore with the launch of Counter-Strike 2, we will be closing our ESL National Championship program. Benelux, France, Spain, and Turkey will not operate their final season this year, while Australia & New Zealand, Brazil, Germany, Poland, and the United Kingdom & Ireland will play a final season in 2023 before stopping in 2024.
"There is still room for regional and national competitions, but it will not be an active focus of ours. We are open to engaging with third-party tournaments in order to cater to players and teams that were used to and want to continue competing in national leagues.
"Furthermore, Polish and German teams will continue to have the opportunity to represent their countries at the IEM Katowice and IEM Cologne Championships, respectively.
"We have already begun reaching out to affected teams to guide them toward alternative opportunities, but if you haven't been reached out to yet, please contact us at [email protected]."
Endpoint UK CS LAN approaches as Prem closes
Peter Thompson, co-owner and COO of UK esports organisation Endpoint, reminded the esports community that Endpoint will be running a UK and Ireland Counter-Strike LAN in December 2023.
So while it's sad that the ESL Prem is shutting down, this may open the door for others to run national events in the future.
Like ESL said: "There is still room for regional and national competitions, but it will not be an active focus of ours."
ESL Premiership closure comes four years after ESL UK staff layoffs
While today's news may surprise some, the shutting down of the ESL Prem comes at a time where the ESL UK brand is a shell of what it once was.
The UK arm of the tournament operator had previously been led by James Dean, who struck a deal with ESL back when he was at PR agency Kuoda.
The group put on some excellent events in multiple games from League of Legends to Hearthstone, CS and more, at events from MCM Comic Con to EGX, the Leicester Haymarket Theatre and more, and it also opened the ESL Studio 1 in Leicester.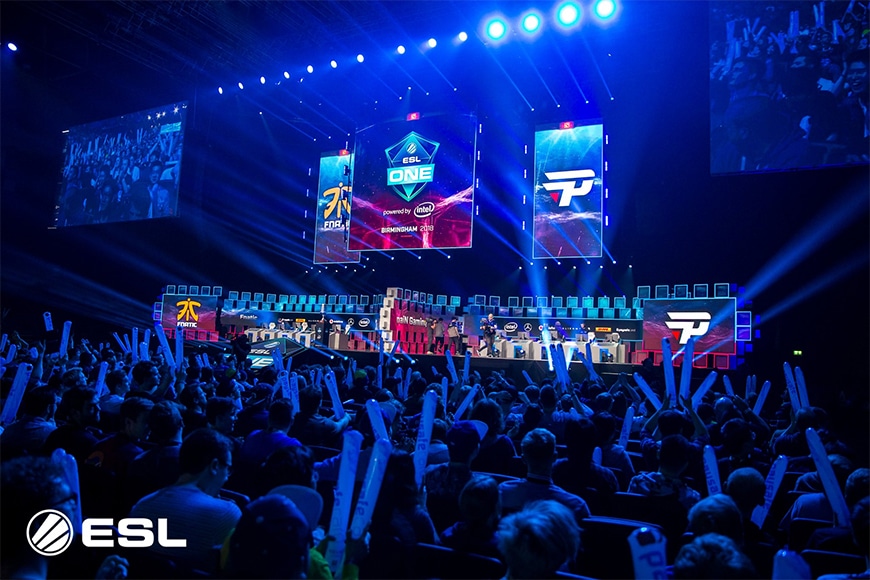 However, voluntary redundancies were announced at ESL UK in late 2019, and some of the departing staff set up their own ventures, such as Rob Black's Promod and Heather Dower's Hotdrop.
Promod went on to run the ESL Prem, and the company was thanked by ESL in today's announcement.
ESL added in its statement: "Since 2015, the ESL Premiership has been a cornerstone for UK & Irish esports as its longest standing national championship. Providing a path to pro platform to not only our players but to talent both on and off screen.
"We are proud of the many success stories this league has seen across the years. Endpoint CeX became a 10-time ESL Premiership winning team. Into The Breach became the first UK team to qualify for a Counter-Strike Major. As well as individual players such as flameZ, NertZ and mezii who continue their professional journey. We saw a lot of exciting storylines, epic head to heads, and underdogs rising through the ranks."
"We would like to thank our partner Promod for having supported us through many successful years of the UK Prem and send out the biggest 'thanks' to everyone who has played or contributed to the ESL Premiership over the years."
Related article: Gone but not forgotten: 11 great esports developments and memories ESL UK staff made which I'll never forget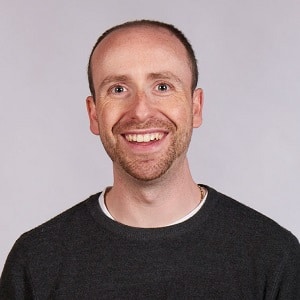 Dom is an award-winning writer and finalist of the Esports Journalist of the Year 2023 award. He graduated from Bournemouth University with a 2:1 degree in Multi-Media Journalism in 2007.
As a long-time gamer having first picked up the NES controller in the late '80s, he has written for a range of publications including GamesTM, Nintendo Official Magazine, industry publication MCV and others. He worked as head of content for the British Esports Federation up until February 2021, when he stepped back to work full-time on Esports News UK and offer esports consultancy and freelance services. Note: Dom still produces the British Esports newsletter on a freelance basis, so our coverage of British Esports is always kept simple – usually just covering the occasional press release – because of this conflict of interest.