The latest Insomnia Gaming Festival concluded last weekend at the Birmingham NEC, and once again there were several esports tournaments running, including the return of the CS LAN finals at i71. Here's a roundup of the i71 esports winners.
Michelle's Kittens named Valorant Women's Cup i71 esports winners
Michelle's Kittens beat Escaped Da Kitchen 13-3 in the grand final of the £10,000 Valorant Women's Cup. The winners took the £5,000 top prize (pictured above), while the runners-up received £2,500.
Clique X finished third, with headshotgirls in fourth and MomsSpaghetti fifth in the tournament.
Michelle's Kittens consisted of ikyoo, Astrixe, Miiizzy, koneko and JMBass.
Koneko said after the win: "I was excited going into the final, we came here to have fun, we have good mentals, did our best and ended up winning."
The tournament was a result of Insomnia Gaming Festival teaming up with UK esports organisation Excel Esports and mobile operator EE. Excel also has a Power Up Programme with EE to help women break into the esports industry, with a spot up for grabs on their women's team.
Twiggy, Billie Purdie, Ne0kai and Winteriio were on board as broadcast talent for the event.
Check back on Esports News UK soon for an interview with Ne0kai and Winteriio about women's Valorant and Counter-Strike. Thanks to Billie for the intel and helping to arrange the interview!
Clique Esports win Valorant iSeries tournament
In the £10,000 Valorant open, UK esports organisation Clique (CLQ.GT Omega) were crowned winners after defeating Yari Esports 2-1 in the final.
Dutchie said on the win: "It's been tough learning the IGL role, but everyone has stepped up a lot to help me, and I felt we performed well. We're all good friends, so the vibes are good and we believe in ourselves as a team, so even if we go behind we know we're capable of bringing us back."
Bully gave a classic esports one word answers, saying "good" after being asked what the win felt like.
Coach Raymon said the next step for CLQ.GT Omega is getting to the Polaris playoffs and 'showing everyone we're much better than what we showed today'.
Can anyone stop four-time Insomnia LoL winners Cabbage Corp?
Cabbage Corp, the League of Legends team formerly of the University of Warwick, continued their dominance at Insomnia with their fourth LAN victory in a row.
They won the £3,000 League of Legends Open at i71 after beating Ruddy Painkillers in the grand final.
The win comes after Cabbage Corp urged other orgs to try and take part and beat them after their three-peat esports win at i70 earlier this year.
Elsewhere, Paragon finished third in the open and Brod & Friends fourth, with GreyHart and Temporal on casting duties.
Esports News UK has an interview with members of Ruddy, Cabbage and Brod coming soon.
Speaking of Brod & Friends, they were also ARAM champions, so had something to celebrate at least (along with their barrage of stickers and tattoos overtaking the LAN)!
Raptors beat Endpoint to win CS ESL Prem LAN in fairytale run
Raptors were the victors in the €15,000 Counter-Strike ESL Premiership. They beat favourites Endpoint 2-1 in the final to make a name for themselves, after an incredible lower bracket run in a qualifier, beating the likes of Spring 2023 ESL Prem title holders Into the Breach.
Raptors' team consisted of zodi, ReegaN, AwaykeN, MMS, ifan and coach papp. They beat Endpoint's line-up of Surreal, MiGHTYMAX, HeavyGod, AZUWU and sl3nd, with coach Frøg.
Verdant (who picked up the former Viperio roster) and the ex-Coalesce roster finished 3rd/4th. Surprisingly, Into the Breach didn't make it through the qualifiers to reach the LAN itself.
Broadcast talent at i71 included GreyHart, Ne0kai, Skriv, Jacky and Blank.
There was some criticism of the LAN, with some complaining about the qualifying format, saying some teams shouldn't have got through. For example, Endpoint beat Overpowered, a team who came through the last chance qualifier, 32-0 across two maps. Others hit back saying more players should have entered themselves rather than complaining about it.
There's a comprehensive ESL Prem i71 finals recap by GrimyRannarr on the UKCSGO website here.
Outside of the ESL Prem finals, in the intermediate tournament, Ahoka took the win and the £500 top prize.
All-UK team Witness Gaming secure TF2 i71 title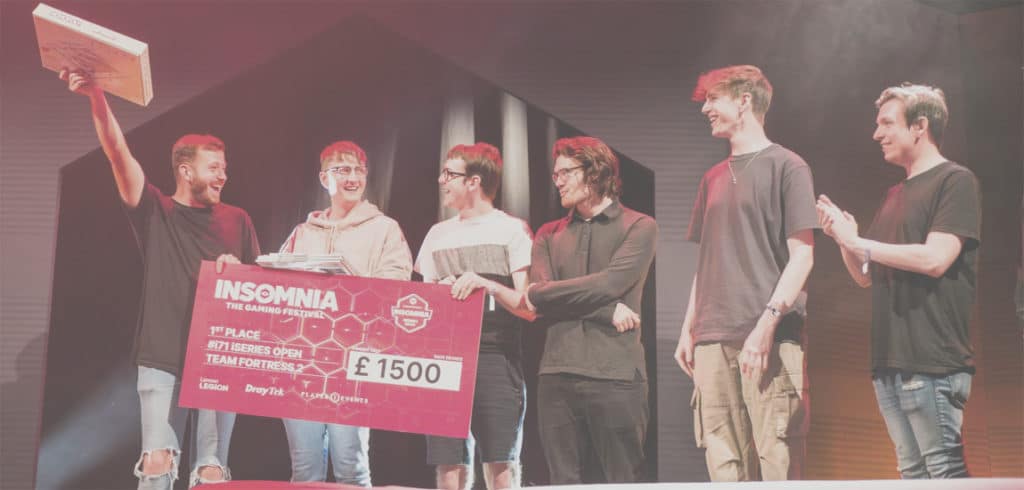 Witness Gaming showed why they're regarded as one of the best Team Fortress 2 esports teams out there last weekend.
Their all-UK roster defeated TonyResort – a team with Welsh, Irish and UK players – 5-0, 5-0 and 3-0 in the final to take the £900 top prize in the £3,000 tournament.
Witness Gaming's roster consists of Toamas (MVP of the tournament), Thaigrr, Silentes, puck, Domo and auto.
Thaigrr said after the win: "It feels good. Tonight we'll get very drunk, and I think this will be my final [event] playing at a top level. The whole reason we're here is because of [the community]. It wouldn't be the same without the crowd."
A special thanks to our friends at EssentialsTF (hi Kirsty!) for all the info and images from the finals.
Team Hosky on top in Rocket League once again
Team Hosky's Parka, Smashy and Pluvo defeated Tranmere Rovers Esports in the final of the £2,000 i71 Rocket League Open, with a clean sweep.
Their victory comes after Team Hosky's win at i70 earlier in the year.
Tranmere's players Seeb, Reeho and Stat shared their views after the game:
Spark crowned Splatoon 3 champions at i71
In the Splatoon 3 Championship, Spark beat Chew-Its Mafia 3-1 in the final.
You can watch the Splatoon 3 UK finals at i71 here.
Spark went on to represent the UK in Frankfurt at the Splatoon 3 European Championship on October 7th and 8th, where they finished fourth:
Cosplay winners at Insomnia i71
It isn't just about esports at Insomnia, of course – there are those who are champions in another way.
Once again there was a varied assortment of impressive cosplay going on at the event.
First up, the Cosplay Masquerade was won by Eufiemoon for their Baldur's Gate 3 Astarion cosplay. It even caught the eye of the voice actor of Astarion: Neil Newbon, who we interviewed at Insomnia last year.
The Cosplay Championship and Ubisoft Cosplay winners can also be found below:
Insomnia i72 dates confirmed for 2024
To conclude, Insomnia Gaming Festival announced the dates of the next LAN.
i72 will take place from March 28th to April 1st 2024: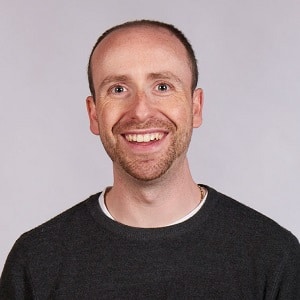 Dom is an award-winning writer and finalist of the Esports Journalist of the Year 2023 award. He graduated from Bournemouth University with a 2:1 degree in Multi-Media Journalism in 2007.
As a long-time gamer having first picked up the NES controller in the late '80s, he has written for a range of publications including GamesTM, Nintendo Official Magazine, industry publication MCV and others. He worked as head of content for the British Esports Federation up until February 2021, when he stepped back to work full-time on Esports News UK and offer esports consultancy and freelance services. Note: Dom still produces the British Esports newsletter on a freelance basis, so our coverage of British Esports is always kept simple – usually just covering the occasional press release – because of this conflict of interest.