Update (September 9th 2021): Following success in North America earlier this year, Riot Games is expanding its Valorant Champions Tour (VCT) Game Changers programme to the EMEA region, with three new tournaments set to take place over the next three months:
September 27th – October 3rd
October 25th – October 31st
November 15th – November 21st
Both events in September and October will be open qualifier tournaments, featuring up to 64 teams made up of women. However, the tournament in October will be a special 'All-in' edition  which will allow for co-ed teams, provided at least three team members are women.
Entrants will then compete for a share of the €20,000 prize pool up for grabs per tournament. All contestants must also hold a rank of Platinum 1 at the time of registration, or during the preceding Act. The third and final tournament will take place in November, offering up a total prize pool of €50,000.
Those interested in registering for the first VCT Game Changer EMEA tournament on September 27th can do so here.
Original article (February 23rd 2021):
This new initiative promises 'opportunities and exposure for women and other marginalised genders' within Valorant esports.
Esports News UK editor Dom Sacco offers his views on the topic.
The topic of diversity in esports is one that will continue to be a key talking point throughout 2021 and beyond.
I was talking to someone outside of esports the other day about the lack of women pro players, the abuse some women receive online and the initiatives out there to try and position esports and gaming as a fair, inclusive activity.
It's disappointing that the Intel Challenge CSGO Women's tournament was cut last year. While there are other women's tournaments out there, I think we need all the initiatives we can get to help make sure the esports environment is open and welcome to all.
I was at a student convention a few years back, talking to youngsters about careers in esports, and I remember talking to a particular group of students during this. One young woman told me she was a high elo Overwatch player, but had no interest in joining a team or revealing her gender online to the community, because of fears of the abuse she might get. We don't want this. We want esports to be a place where everyone is welcome.
So I found it encouraging to see Riot Games' announcement today of the VTC Game Changers Valorant initiative.
It's essentially a program to give 'opportunities and exposure for women and other marginalised genders' within Valorant esports.
Game Changers will consist of two initiatives: the VCT Game Changers Series and the VCT Game Changers Academy.
The former will be a set of tournaments taking place around the world this year, of similar size to the Ignition Series, kicking off with a North American event in late March 2021.
Then the Academy will consist of monthly semi-pro and grassroots tournaments, organised in partnerships with the Galorants Valorant community and designed to foster future talent for the Valorant Champions Tour. Galorants previously helped Riot organise the 'For the Women Summer Showdown' tournament last September.
Riot's senior director of esports, Whalen 'Magus' Rozelle, said: "Part of building a thriving competitive scene for Valorant is about cultivating communities where players can compete together safely. While we're addressing this challenge in-game, with improvements to chat, voice communications, and mitigation of griefing, we need to take steps with esports.
"We believe that Game Changers will be an important next step in that direction and we can't wait to see things kick off in March."
Anna Donlan, executive producer for Valorant, added: "This is an initiative designed to provide experience and a spotlight, to evelate the women in the Valorant competitive community. Competing in games as a woman can be a daunting task, often resulting in a competitive disadvantage. We want to create more opportunities for marginalised genders in Valorant."
Some have complained following the news, saying that esports should be mixed and we shouldn't segregate tournaments by gender. Newsflash – esports is mixed. But there is a lack of women pros at the top level, for a variety of reasons, and initiatives like this are trying to make the space more welcoming.
The NUEL creative director and esports broadcast producer, Natacha Jones, made a good Twitter thread in response to some of these views.
There are other initiatives out there around diversity, like Women in Games, British Esports' Women in Esports campaign (which recently held a Valorant Huntress Trials for women with UK org Rix.gg), FemaleLegends and more, but they are from third parties.
It's good to see a publisher throwing weight behind an initiative – and I hope to see the likes of Valve, Psyonix, Epic, EA and more to follow suit with their own bigger initiatives too.
By announcing this, Riot of course does not get a free pass on the topic of gender, behaviour or discrimination.
Riot's CEO was recently accused of sexual harassment within the company – and a lawsuit is ongoing.
It's initiatives like the VCT Game Changers program, but also calling out the abhorrent actions of others, that may make gaming and esports a more welcome space for women and anyone, regardless of their background or gender.
Further reading on representation in games: Rainbow Six community reacts to first openly gay operator Flores: 'Representation matters'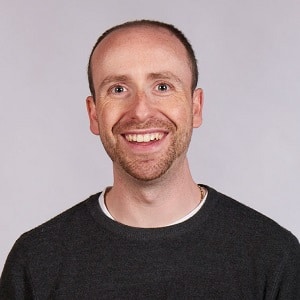 Dom is an award-winning writer and finalist of the Esports Journalist of the Year 2023 award. He graduated from Bournemouth University with a 2:1 degree in Multi-Media Journalism in 2007.
As a long-time gamer having first picked up the NES controller in the late '80s, he has written for a range of publications including GamesTM, Nintendo Official Magazine, industry publication MCV and others. He worked as head of content for the British Esports Federation up until February 2021, when he stepped back to work full-time on Esports News UK and offer esports consultancy and freelance services. Note: Dom still produces the British Esports newsletter on a freelance basis, so our coverage of British Esports is always kept simple – usually just covering the occasional press release – because of this conflict of interest.