Josh Furneaux, aka Furndog, is one of UK League of Legends' most experienced coaches. He's worked with Excel Esports before – and during – their big LEC move and helped them with their LEC application.
Josh has also worked with G2's academy side in Spain, Besiktas in Turkey and Munster Rugby Gaming during their nightmare situation last year. Now he has furthered his career by switching to a player agent with ICM Stellar Esports.
ENUK editor Dom Sacco asks him about all of this and more in an in-depth interview.
Why he left coaching behind to become a player agent
"I had a very interesting opportunity come my way late last year, it definitely wasn't something I was looking for – I had my mind set on coaching and the things I can still achieve.
The more I saw what ICM Stellar were trying to do and how serious they were about moving into esports, the more of an exciting proposition it was.
My job is all about watching loads of League of Legends, scouting out the best up and coming talent, trying to sign them to our agency and then I'm responsible for managing that player's career for the duration of our contract with them – usually two years. My job is to push their career to the next level, whether that's European Regional Leagues (ERLs) to LEC or LCS, or low-tier LEC to high-tier LEC.
People think of agents as contract negotiators and doing the legal stuff, but for us it's about whatever the player's best interests are. I do miss the competition aspect of being a coach, but I think there's lots of transferables [between being a coach and an agent]."
On his time with Excel Esports and coaching a team while forming an LEC application
"I had my fondest times in esports at Excel – and probably some of the saddest too.
Everyone dreams of getting into the LEC – or the tier one of whatever esport you're in. My experience was cut shorter than I wanted it to. I had a two-year deal and saw out five or six months of the LEC contract.
Prior to that, I loved every single part of it. [Fellow coach] Jon Ellis and I had a great relationship that we still have to this day and I've made a lifelong friend in him who has made me a better coach and a better person.
I set up Excel's OMEN gaming house, it was the biggest sponsorship deal in UK League of Legends at the time, we're talking six figures.
We applied for the LEC spot. We worked hard – and we did it. In summer 2018 people say we didn't do well, we still got top four, but people see the short term and didn't consider that Jon and I were coaching a team while writing an LEC application during that split.
Riot phoned us and said 'if you can get 20m together, or whatever it was, and the people you need within this amount of time, you're in the LEC'. It was late, and Excel, comparative to the other LEC teams, had nothing. Excel didn't have a facility, didn't have any players, needed an academy team, an LEC team and staff to staff both, player housing, all in two months.
We had loads of great ideas, but the ideas we wanted to put in place weren't able to be put in place [because of this lack of time]. And Excel changed over time – the people with the money don't always knows what's best for the growth of the team, the development of the team or winning is esports. Their solution is 'how much money do you need to win'.
With some of the departures we've seen, Alex Harris, Boaster… some people would be at that org if they weren't paid a penny. And those are the people we need to cherish. And then there are people who are there for a pay cheque."
On the Munster Rugby Gaming disaster
"As far as I understand, there are still outstanding payments to be made. And I think those unpaid people will never get those payments. I don't know if it's true, but I understand Phelan have entered administration. They've disappeared.
I know one person hasn't received a penny. It's absolute shite to be honest. The players received so much slander, but there was so much stuff going on behind the scenes that they had to go through, I cannot commend them enough. And I felt responsible – I convinced these players to join. We had a brilliant roster but in reality they never had a chance.
We were being run by someone who wasn't competent at making his own bed, let alone paying people in the organisation. And we got blindsided because of our love for esports.
Jon brought on some of the best coaching talent. WiseTraveller is an LEC analyst, by the way. Reclamation, another great up and coming coach.
All credit to Munster themselves, they still have a long-term project in esports and have stuck by it, no matter what happened."
Josh's football coaching and gaming background
"I was playing League of Legends around season 1/season 2 and had coaching and teaching experience. I did sport and exercise science at college and went into a teaching degree at university. So I've always been about leading people and figuring out new ways to achieve thing.
Being an only child and growing up in a rural area in Devon, on a farm, it's quite a solitary life in terms of interactions with people of the same age. That drove a passion for video games – internet made it difficult as I had 1MB download speeds!
My love for video games on the old consoles like the Nintendo 64 came partly from seeking entertainment at home. I merged everything I liked into what I didn't know would be a career back then.
Teaching was the same option for me. I loved working with young people and allowing them to learn new things and seeing their growth and development. And I love sport – I'm a big Arsenal fan like yourself Dom! I've been coaching children's football teams. So I merged all these things into a game I got into online: League of Legends.
I could pick up things quickly with the game, it took years but I used what I knew about person growth and how the mind learns to both enhance my own game knowledge as well as impart ideas on the people I worked with. The rest is history – that's how I got into esports coaching."
Views on UK League of Legends and how it's changed over the years
"I coached TCA back in the day, an old UK League of Legends org, and Deadly and Raizins were there, as was Yoppa and other good players.
They were very much the underdogs – and I've done that a lot in my career. I enjoy being on the underdog team, without pressure, and beating teams you're not meant to beat.
I went to Spain a few years ago and there was such a huge disparity between the leagues. We had queues of 250 fans for poster signings in Spain, all I had at home was working on 1MB download speed internet with 5v5s where no one was getting paid!
There's a select amount of problems in the UK scene [in terms of how it compares to other regions]. I think the big boys in other regions have done a good job at making a bigger pie for everyone, with everyone getting a slice, rather than cutting the limbs off and taking part of the pie, but only for themselves.
I think we have a problem developing talent in the UK scene. Who were the last players in the UK that could go to the LEC – Deadly, Shikari, Innaxe… but they were playing in the UK scene around 2016 and 2017. The likes of Resolve and London Esports are on the right path in terms of developing talent.
There's too much free agency and short contracts. All these orgs lose their assets for free. We need to get to a point where orgs can build revenue streams around selling players on. And we need to build each other up in the UK rather than tearing each other down."
Check out the full interview with Josh Furneaux on YouTube here.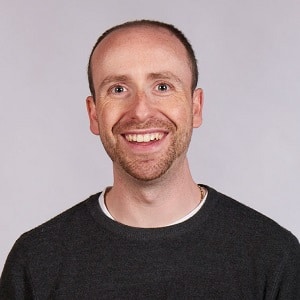 Dom is an award-winning writer who graduated from Bournemouth University with a 2:1 degree in Multi-Media Journalism in 2007.
As a long-time gamer having first picked up the NES controller in the late '80s, he has written for a range of publications including GamesTM, Nintendo Official Magazine, industry publication MCV as well as Riot Games and others. He worked as head of content for the British Esports Association up until February 2021, when he stepped back to work full-time on Esports News UK and as an esports consultant helping brands and businesses better understand the industry.