Written by Dominic Sacco with further research by Megalodontus
UPDATE (January 1st 2021): Phelan Gaming have dropped out of the UKLC following discussions between the organisation and DreamHack.
Bulldog and NerdRage will play a best-of-five on January 15th and the winner will qualify for the UKLC instead, DreamHack announced in this post.
Original article (published December 15th 2020): Former staff of Munster Rugby Gaming have told Esports News UK of their nightmare ordeal working for the Irish organisation, which left some of them unable to pay their rent – and unable to speak out about the situation at the time.
Players who joined in June were only paid in full in November, and some members of staff are still owed 'substantial' amounts of money that Esports News UK estimates to be in the thousands of pounds.
Munster Rugby Gaming was recently booted out of the League of Legends NLC, with Phelan Gaming originally being placed into the lower-tier UKLC (though they have now left the UKLC as of January 1st 2021 – see the update at the top of this article for more info).
NLC said the shift was 'due to some operational constraints from the Summer Season which have been resolved'.
So, what happened?
What was Munster Rugby Gaming?
For context, Munster Rugby Gaming was the result of a partnership between Irish esports organisation Phelan Gaming and sports team Munster Rugby, first announced back in April 2020.
Phelan founder Ciarán 'Wings' Walsh had acquired a license to use the Munster Rugby Gaming brand and led operations for the League of Legends team. They would be playing in the NLC, a new tournament for UK/Ireland and Nordics teams which was broadcast on the BBC.
Because Munster Rugby Gaming doesn't exist as a separate business, nor is it run by Munster Rugby, this meant that Phelan Gaming took on any legal responsibilities for its work.
Ciarán brought on board several members of staff back starting April 1st, including Josh 'Furndog' Furneaux as head coach, Jake 'Jakey' Reynolds as team manager and Ian 'Coxy' Cox as general manager. Others, like head of performance Jon Ellis and marketer Alex Harris, were brought on board a few weeks later.
Some staff were promised a two-year contract and received a formal offer over email, but staff didn't receive their contracts yet. Apparently, the reason for this from Ciarán was to do with Munster Rugby lawyers writing the contracts. However, staff say they later discovered that Munster Rugby were not aware of this, and claimed they had nothing to do with the writing of the contracts.
Adam Mura (head of content), Callum Abbott (sports psychologist), Alexander Wise (analyst) and Thor Andre Waage (COO) had also joined.
Munster announced their League of Legends player roster in June, including Shikari, Maxlore, Sebekx, Unforgiven and Hiiva. Esports News UK has been told that none of the players were on big salaries for a European Regional League (ERL) level, despite hearing other rumours on the contrary.
Pay problems

When the players joined in June, staff hadn't been paid yet, prompting them to call an emergency meeting with Ciarán on June 8th.
Staff members say Ciarán promised they would be paid, that he had received an 'agile innovation grant' through Munster to pay them and the players. However, Munster Rugby were apparently unaware of a grant at this time.
On June 27th, the team say they were told they had been paid. Prior to that, they were told that they would be paid on a certain date, which changed several times. As international banking can usually take 3-5 business days for money to come into an account, the team waited for the money to enter their accounts. But at this time it never came.
At other times, banking problems were cited as a reason people hadn't been paid. Staff were told they had been being paid but that their money was in transit.
Esports News UK first heard rumours of players and staff not being paid in the summer, and reached out to Munster Rugby and various parties to find out more information. We were told by some sources that us running anything may jeopardize the situation and prevent people from being paid. So we decided not to publicly air anything for ethical reasons, as did the staff and the players, in the hopes that they would get paid.
One member of staff was apparently given proof by Ciarán that he'd been paid via a bank statement on screen, but staff later disputed this to Esports News UK, saying that the 'proof' just showed money from an undetermined account had moved for an unknown reason.
On another occasion, Ciarán allegedly told a member of staff a new company would be formed to extend their contracts, and at other times said he was opening emergency bank accounts to try and get them paid.
Staff contacted Munster Rugby and NLC organisers Dreamhack about the situation, with the former seemingly unaware people hadn't been paid, having apparently been told by Ciarán that things had been fixed, and the latter saying they would investigate and meet with Ciarán.
Staff received their first contracts on July 5th, but said they contained errors, such as the wrong names being used and other grammatical mistakes. It was at this point they found out they were being contracted to Phelan Gaming, not Munster Rugby Gaming.
"I wouldn't have joined if I knew I was signing to Phelan," one member of staff told Esports News UK. "I joined because I thought I would be working for Munster Rugby, a name in Irish rugby that I admired. Everyone assumed that's who they were working for."
On July 22nd, some payments were received, but not all. Payments were in the hundreds of pounds, rather than thousands, and they were apparently presented by Ciarán as a 'bonus' that would come on top of any salaries to be paid later. Some were paid less than 5% of their promised salary, and some were unable to pay their rent.
As the situation continued and staff and players were left without pay, the team still had to turn up and play matches in the NLC week-in, week-out. They discussed the situation internally and say they ultimately decided to continue, without pay, for the good of the team, to protect the rugby club's image and so not to disrupt the NLC.
"This situation massively and negatively affected players' performance, as staff and players were put under extreme pressure, but went above and beyond to keep going," one staff member told Esports News UK. "Us striking would have ruined the viewer experience and tarnished Munster's name."
One member of staff resigned in early July. Another member of staff downed tools as a way of trying to escalate the issue, to ensure people were paid and received contracts, but continued working with the other staff in the background.
Dreamhack got back to the team, saying they had met with Ciarán and that payments would be expected in August. But payments wouldn't actually come until November.
After the players left following Munster Rugby Gaming's defeat in the NLC playoffs on August 4th, the team decided to keep quiet and keep discussions internal in the hopes they would be paid.
Finally, on November 10th, several payments were made. Most of the players, if not all, have been paid in full, while some staff are still awaiting 'significant' payments. Others were told that the bonus they received back in July was now part of their salary, not an additional bonus as had been stipulated before.
Phelan cancelled their partnership with Munster, and we are where we are today.
It appears there weren't any sponsor deals finalised by Munster Rugby Gaming during the NLC Summer Split, which seems to be one reason for the late or incomplete payments, though of course an inexcusable one.
Phelan's background
Phelan Gaming was formed in September 2016 with what their founder – Ciarán 'Wings' Walsh – described to Esports News UK back in 2018 as one simple goal: "To develop the non-existent esports scene in Ireland."
"While esports is a global industry, and you can't help but have an international team of staff, players and support, we wanted to keep it as Irish as we could," he said.
Phelan battled hard in UK/Ireland esports, establishing themselves as a mid-table side and having some success including finishing third in the UKLC 2019 Summer Playoffs, before striking the deal with Munster Rugby and moving to the NLC.
Esports News UK has heard rumours that a few players in the past were not paid by Phelan, with one more recently in particular going unpaid during the 2019 spring split. We understand that Phelan had spent all of its budget in the 2019 spring split on existing players and had nothing to offer the final player, who received prize pool money but no salary.
There were also unsubstantiated claims passed to Esports News UK that Phelan in the past had apparently said Umbro were going to sponsor them, but that the sports brand said they had nothing to do with Phelan.
Rumours state that Phelan had paid for Umbro kits themselves and it wasn't an actual sponsorship deal. Others said discussions were in progress and the deal fell through at the latter stages.
Esports News UK has been passed conflicting reports about this and, as such, without evidence, we were unable to prove the legitimacy of them.
Other sources have also stressed that while owner Ciarán was at fault on occasion, they do not think he was malicious.
Reaction and response
Some members of staff told Esports News UK the reason they delayed speaking about this at the time was because they wanted to deal with things properly, privately and through the proper channels.
They came to the press to ensure something like this doesn't happen again, and wanted to stress that 'Munster Rugby aren't the bad guys'.
It was difficult to get on-the-record comments for this story, with staff and players treading softly around the situation.
Esports News UK reached out to Munster Rugby and Ciarán 'Wings' Walsh, both of whom said they would not be commenting due to legal issues related to the situation.
Once NLC announced Munster Rugby Gaming would no longer be playing in the NLC, the UK LoL community began commenting and speculating on the situation.
One member of the community told Esports News UK earlier this year: "There should be accountability. It's damaging to the scene and will put off other sports clubs from getting involved [in esports] in the future."
Esports News UK will aim to update this article with any further comments we receive.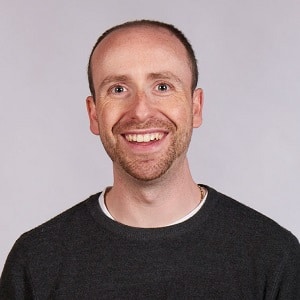 Dom is an award-winning writer who graduated from Bournemouth University with a 2:1 degree in Multi-Media Journalism in 2007.
As a long-time gamer having first picked up the NES controller in the late '80s, he has written for a range of publications including GamesTM, Nintendo Official Magazine, industry publication MCV as well as Riot Games and others. He worked as head of content for the British Esports Association up until February 2021, when he stepped back to work full-time on Esports News UK and as an esports consultant helping brands and businesses better understand the industry.