UK esports organisation Resolve are going from strength to strength – they're undefeated with 9 wins out of 9 so far in the mid-tier UK League of Legends Championship (UKLC) Spring 2021 Season.
They're also one of few UK orgs that have managed to secure investment – they have a training facility in the works and ambitious goals for the future. Plus, Resolve have have an all-UK roster at a time when some are reporting a general lack of rising UK talent.
ENUK's Dom Sacco chats to Resolve founder and CEO Ilias 'Rai' Pajoheshfar about all of this, Resolve's coaching-focused background and more in an in-depth interview.
Why Resolve formed an all-UK roster (Artorias, Sof, Chemera, Yusa and Fastlegged)
"It just kind of happened! We weren't looking to put together an all-UK roster intentionally, we were just looking for the best players we could get.
The way the pieces fell during the off-season, with other orgs turning back on certain players, we had the situation where the best players we could pick up were all from the UK.
We're a UK organisation and we're really happy with our roster, we want to support UK talent. Also, having 5 UK players is a really fun working environment as well! They have some great personalities.
5 UK players is hidden OP! They get their points across really quickly, English slang offers quicker ways of saying things, and they have their own ways of talking, it's really cool to see, it's one of the hidden benefits of having 5 UK players. I recommend other orgs should try it."
What are the plans for Resolve's training facility?
"It's important for us to provide everything we can to develop players in all areas. Unfortunately with coronavirus happening, it's been difficult to view sites and things have been put on pause for a bit. I hope we can look at more sites this year, once this situation has passed.
This will be a Resolve base, not just for the League of Legends team but the whole coaching community side of things, mental health workshops and panels, physical health, nutrition, spreading that ideology of a holistic approach to health and wellbeing to impact performance, that's what we're aiming to do.
Our teams will be based there, but we're definitely going to be doing things like courses and workshops, and allowing people to come in and experience certain things as well."
Lessons learnt from past altercations on social media
"I think [learning from this and doing the talking on the Rift instead] has aided me positively. Back then, I was a little bit more impulsive due to certain circumstances I was dealing with.
I was talking some things and wasn't thinking logically. Ultimately, I think those experiences helped me grow a bit. Back then I guess I was a bit more immature at dealing with things like criticism and negativity. That's inevitable. Sometimes criticism is not constructive but you shouldn't react to it. And people are entitled to their opinion too. Overall I think it was a good lesson learned.
I made a mistake and was given a second chance by the community. Since I've shown what we're about, the support has been immense."
Resolve's ethos, logo and meaning
"When I was younger, I dreamed up starting an esports org, and coming up with a name is the hardest thing to do.
For me, Resolve symbolised a lot to me. To get to this point, I've had to battle through some stuff. I learned that no matter what happens, things will get better. If you have a dream, dream as big as possible, start taking steps forward and don't stop – you'll get there eventually.
So showing your resolve, your resilience, it buys into that philosophy of 'just keep going'. People meme about having money and investment, but when I was a kid and had no money, I just kept going. I got to the point where I'm here, so the name Resolve really means a lot to me.
The logo is designed by Travis Beck, he did his own rebrand of LCS and LEC teams in a popular Reddit post. There's the anchor, symbolises strength and resilience… people see the logo how they want to see it, some see it as a shield, a flower… I think it resonates with different people in different ways. Then the triangle at the top is apparently the strongest shape in nature. These three points to me symbolise the community, staff team and competitive side."
Future ambitions – NLC, Europe and beyond
"Our short-term goal is to get promoted to the NLC. That's something we really want to do.
When the investment came in, it really helped us, because now we have a good amount of money to pay player salaries and invest in the development of players as well. We also managed to secure trademarks in the UK and Europe, and with our physical location, we want to be the team that develops the best players in Europe.
What's important is getting to the top level, because competitive play and experience is a big part of player development. We want to create the future stars of the LEC, LCS, maybe even LCK and other regions.
To be a successful org in League of Legends, you don't necessarily need to be in the LEC. We're happy to sit in the NLC for a while and develop our brand and players. We also have the EU Masters and academy teams in the NLC – we want to challenge them and push for EU Masters and show that we can be the best team in Europe.
We also have plans to go into other esports and are in advanced talks with some rosters."
Check out the full interview with Resolve founder Rai on YouTube here.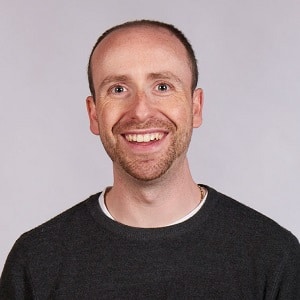 Dom is an award-winning writer who graduated from Bournemouth University with a 2:1 degree in Multi-Media Journalism in 2007.
As a long-time gamer having first picked up the NES controller in the late '80s, he has written for a range of publications including GamesTM, Nintendo Official Magazine, industry publication MCV as well as Riot Games and others. He worked as head of content for the British Esports Association up until February 2021, when he stepped back to work full-time on Esports News UK and as an esports consultant helping brands and businesses better understand the industry.