Since being founded in 2017, UK esports organisation London Esports have made a solid name for themselves in the scene.
Starting out in CSGO and moving into the likes of Rainbow Six and League of Legends, where they are currently second in the UKLC behind Resolve, London also aren't afraid to run positive initiatives for the community, for example handing out covid masks to schools and colleges across London. They also have a new academy initiative.
ENUK's Dom Sacco speaks with London Esports CEO Alfie Wright to get the organisation's inside story.
On community initiatives, social issues and better representation in games
"We try to label ourselves as a social issues driven brand, we do want to take on stuff that maybe other organisations have shied away from, because it can be dicey.
We donated masks to schools and colleges. We wanted to do more than just putting a tweet out saying thank you to key workers, for example.
There are topics that some people have extreme views on. Yesterday Rainbow Six released an openly gay operator for the first time, and it's insane to think it was one sentence about him being gay [that created such a storm on social media], it doesn't change his abilities and there are other operators with different backgrounds too.
The amount of representation it gives to people who are openly LGBT is good, people can identify with it and will appreciate this line that's been put in. I think it's smart and really good.
We're finally getting to a point where characters in games can better represent people in real life. We support this, we have a lot of openly gay people in the organisation. Some orgs might feel like they will lose followers being open [and talking about issues like representation], but we don't think like that."
On Alfie's background
"My background is the working class East London stereotype. I grew up playing games, my earliest gaming memory is playing a Jungle Book Game on a physical mat that you used to move in-game!
I was a big FIFA and CoD fan growing up, Modern Warfare 2 was a big time-spender. Then when I got a PC, that's when Dota and Counter-Strike kick-started the PC obsession I guess! I'm a big fan of Rocket League, I have a good 2,000 hours in that and love that game.
I like doing interviews like this and being transparent. We do annual reviews on Twitch and let people know how things are going."
On the rise of performance coaching in esports
"I like to think we've been good in this area, we've been one of the UK orgs that have publicly pushed this. We started this team with a performance team of two, we had performance manager Matthew Watson and Callum Abbott who does more of the 1-on-1 sessions.
Matthew would talk about what it means to be a team, eat better, sleep better and so on. That was really good to see, the team bonding and getting involved with the sessions. Unfortunately he left us to join Singularity for more experience in the NLC.
For us it's as important to be improving outside of the game as it is inside the game."
On Rainbow Six
"This is a really big community. We like the fact it has that community that interacts well, that's been nothing but great for us. We haven't been performing that well, which is unlike us because we push the performance and the fact we want to be number one a lot. So that's not been great.
But being part of the league is good, it's very structured and there's a clear progression to the challenger league."
"I understand it and kind of agree to it in a sense, especially for me. There were times where I did a lot of work I didn't need to do.
I believe in working smarter, not harder. I see streamers streaming 13 or 14 hours, and that's probably too much. You also wouldn't play football for eight hours a day [so why overdo it in other areas]. I like the idea of people being passionate about something and grinding and working hard, but I don't think we should glorify it or imply that the only way to get anywhere is to work [unrealistic] hours.
It's important people don't get burnt out. It's relevant to what we spoke about earlier – the performance coaching side of things. It'd be good to have more material and facts from them on this."
Check out the full interview with London Esports CEO Alfie Wright on YouTube here.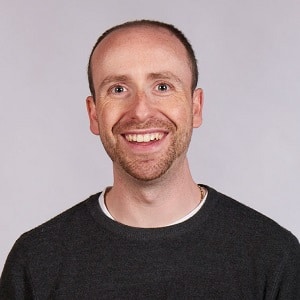 Dom is an award-winning writer who graduated from Bournemouth University with a 2:1 degree in Multi-Media Journalism in 2007.
As a long-time gamer having first picked up the NES controller in the late '80s, he has written for a range of publications including GamesTM, Nintendo Official Magazine, industry publication MCV as well as Riot Games and others. He worked as head of content for the British Esports Association up until February 2021, when he stepped back to work full-time on Esports News UK and as an esports consultant helping brands and businesses better understand the industry.