Fnatic Rising showed the UK League of Legends scene why they are the ones to beat after a dominating display in the UKLC this week.
The academy team put in a frightening performance from the first minute to the last, ending with a 27-8 scoreline and a 16k gold lead within half an hour.
We'd go so far as saying that some of their players are quite possibly ready to be switched in to the LEC,  after their performances this week and last week (if management decides to give them a call-up, of course).
MagiFelix (pictured) and Dan in particular were on fire this week. They both had perfect KDAs, with jungler Dan ending with a 5/0/14 scoreline as Karthus and mid-laner MagiFelix 10/0/8 as Sylas.
It was an interesting draft, with Fnatic taking Yasuo and Gragas for xMatty and Prosfair respectively in the bot lane, and MnM going for Veigar ADC and Alistar support as Monk and Shogun. In the top-lane, Shikari picked Jarvan for Fnatic and MnM's mumus chose Irelia. MnM also opted for Lee Sin jungle (Noltey) and Lissandra mid-lane (Chibs).
First blood went to Dan who helped defend Fnatic's mid turret:
At seven minutes, MnM tried to take the infernal drake, but some clever play from Fnatic saw them come in at the last minute, take the drake - and go 5-0 up with a 3k gold lead.
At 15 minutes, Fnatic were 14-4 up, with MnM managing to pick up a few kills - but at what cost? Fnatic had an 8k gold lead and MagiFelix was cleaning up in the mid-lane as Sylas with a 5/0/7 scoreline.
Dan had a similar scoreline as Karthus and was also picking up so much gold - he had his completed Rabadons Deathcap, Stalker's Blade jungle item, Sorcerer's Boots and a fully stacked Dark Seal at just 16:30 minutes.
Fnatic were soon 17-4 up and steamrolling the game. The game stalled a little at this point, with Fnatic focusing on vision control and asserting their lead, before picking up an easy baron at 23 minutes.
MagiFelix's heals as Sylas, Dan's damage with Requiem as Karthus, Prosfair's control as Gragas, and damage from Shikari and xMatty as Jarvan and Yasuo... it was all much too much for MnM to handle.
With a quadra kill at the end and a perfect 10/0/8, MVP for this week had to go to the Fnatic Rising mid-laner MagiFelix.
Further reading: Interview with Fnatic Rising ADC xMatty: 'Hopefully I get to show some more spicy champs in the UKLC!'
Monk did carry
🏆 Another Kai'Sa-powered comeback! @MnMGamingUK snatch the win off the back of @MonkWillCarry's MVP performance.

Disagree with our MVP choice? Reply here or tweet with the hashtag #UKLC to nominate players for the end-of-day Unsung Hero poll! pic.twitter.com/00YeBEGnrM

— LVP UK (@LVPuk) February 28, 2019
While Fnatic played very well in the final game, it would be unfair not to mention MnM's earlier games.
Monk and Mumus in particular played very well this week, taking their team to the final tower match against Fnatic.
He's known as MonkWillCarry for a reason, and Monk did carry for most of MnM's matches this week. The ADC also carries a lot of weight on his shoulders though, and it will be a challenge for him to hit a higher level of consistency - and MnM to rely on him game after game.
You can read more about MnM's individual games - and the other teams' matches - below.
The other week 3 UKLC matches: Day 1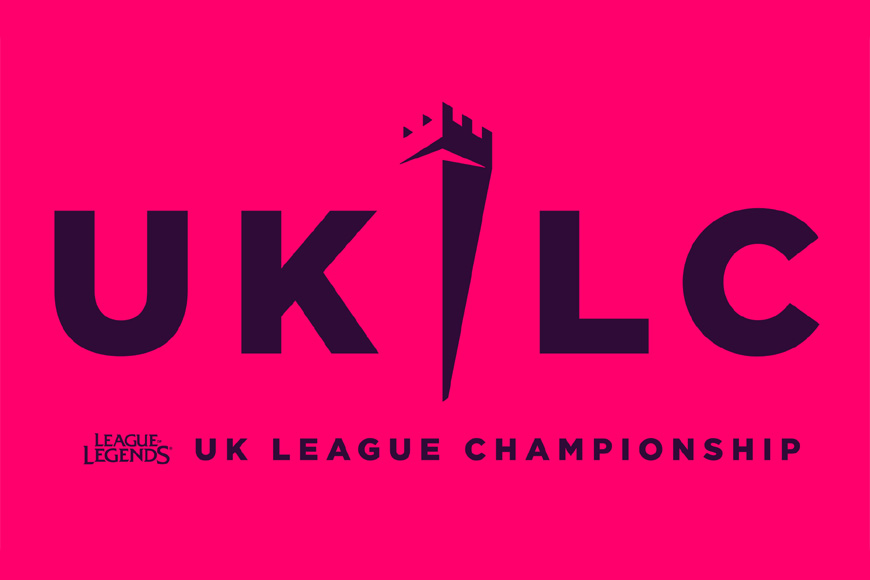 Diabolus vs Phelan
This was a convincing 17-3 win for Diabolus who won at the turn of the half-hour mark, with perfect KDAs picked up for jungler Munckizz and ADC Yusa.
A convincing win vs @PhelanGaming this evening, GGWP! @YusaMultirole with the MVP 💪

📺 https://t.co/RUqPYTMKGR @LVPuk#UKLC #GiveEmHell 🔥 pic.twitter.com/rWGeqmEI4m

— Diabolus (@DiabolusEsports) February 27, 2019
MnM vs Excel
Monk was the star of the show in MnM's first game this week. They didn't get up and running from the off, but after a huge fight at the baron at 30 minutes, MnM turned it around to level the scores 8-8.
Five minutes later after another big team fight, Monk hard-carried as Kogmaw to help MnM take the victory.
Darkspawn Gaming vs Enclave
Enclave were 3-1 up after 15 minutes and taking objectives well. Support player Raizins played very well as Galio, carrying a fight a few minutes later, crashing into the team fight and using stop watch to nullify Urgot's ulti.
🏆 @EnclaveGamingUK take their first win of the #UKLC split! @Raizinslol on Galio is our MVP.

Disagree with our MVP choice? Reply here or tweet with the hashtag #UKLC to nominate players for the end-of-day Unsung Hero poll!

#️⃣ #UKLC
📺 https://t.co/pSoO7hH6RB pic.twitter.com/HaKop84UU2

— LVP UK (@LVPuk) February 27, 2019
Barrage vs Bulldog
This was a close match in the early game, but it soon moved in Barrage's favour. They were ahead 11-6 at around 20 minutes and ended up winning 24-8. Kruimel and Artorias put in some nic work in particular.
🎥 HUGE SHOCKWAVE!

#️⃣ #UKLC
📺 https://t.co/pSoO7hH6RB pic.twitter.com/jGDmFnOhhZ

— LVP UK (@LVPuk) February 27, 2019
Day 2
Diabolus vs Barrage
Barrage started off brightly. They were up 11-4 and had a 6k gold lead at the 25 minute mark, with Skudzy at 3/0/4 and Jakamaka at 4/0/4 (who subbed in for Nutri).
But Diabolus fought back, and ADC Yusa (playing Kai'Sa) picked up several kills to turn the tables. It was a comeback, but also a bit of a throw from Barrage too, with Diabolus picking up the win at 45 minutes with a 19-19 scoreline and 6k gold lead.
Enclave vs MnM 
It was another rollercoaster in this match, with Enclave taking the initiative early but allowing MnM back into the game. Enclave made it particularly difficult for Noltey (Elise) in the jungle, who never really got up and running, while Governor in Enclave's top-lane was 4/0/1 in the early to mid game as Jarvan.
Shogun also made a lovely drake steal this game - view that here.
MnM got greedy with a silly Baron play at 34 minutes, having won a good team fight only to allow Enclave to pick up a few more kills and stop them from taking the baron.
However, their comp and damage was too much for Enclave. After they picked off mid-laner Warszi mid, they pushed on and took the rest of Enclave out, with ADC Monk leading the charge, to win 17-12 just after 36 minutes. With a 9/2/4 as Kai'Sa, Monk did carry again.
Diabolus vs MnM: The final before the tower match
MnM looked good in the early game, with a 3k gold lead and 4-1 up at 13 minutes, and Monk as Ezreal 30cs ahead of Yusa as Vayne.
But Monk got caught out at 25 minutes, with Yusa taking a double kill and helping Diabolus to start the baron... which was stolen by Noltey (Sejuani)!
And MnM were still ahead, by about 11k gold on the 28-minute mark. It seemed to be a battle of the ADCs in this game; Monk had 317 CS at half hour in, with Yusa at 277.
Things got very spicy at 34 minutes, with Diabolus taking a quick baron and a team fight breaking out in their favour. Mumus tried to split bot to take the nexus but Diabolus recalled fast to defend and zone him away.
MnM looked apprehensive and lacking confidence to take the fight to Diabolus, and this gave confidence to Diabolus, with Yusa reaching 5/0/1 at 40 minutes.
One minute later, Diabolus took baron but MnM were able to take an inhibitor with Noltey and then the Elder Dragon.
Then at 47 minutes, a similar thing happened - Diabolus took the baron but this time MnM were successfully able to make a backdoor play with Mumus and Monk - and win the game!
Results and stats
As to be expected, the two LEC orgs with UK academy teams sit at the top of the table so far:
These are what our standings look like at the end of Week 3 👀@MnMGamingUK fell in today's tower challenge, but if they win the rematch at the start of next week, they'll earn another point—along with a place atop the tower itself! pic.twitter.com/KAGoEzQVng

— LVP UK (@LVPuk) February 28, 2019
Fnatic Rising support player Prosfair published some interesting stats ahead of week 3, showing the gold share for each player:
% Gold share for UKLC so far, really shows the members who are being funelled gold and those who are taking one for the team. pic.twitter.com/S0M5cUScII

— Prosfair (@Prosfair) February 27, 2019
We'll see you next week from 6pm on Wednesday and Thursday on the LVP UK Twitch channel for the next UKLC matches.
Further reading: UKLC roster roundup