Fnatic have announced a new name and logo for their League of Legends academy team which will be taking part in the new UKLC tournament this week.
The academy side will be known as Fnatic Rising and have received a logo influenced by East London graffiti, 'teenage energy' and even the logo of rappers Wu-Tang Clan.
Fnatic made the announcement in a post on their website, saying: "The spirit of Fnatic Rising, as a name and a team, is to prove not that we are British, but that this is our proving grounds for becoming worldly. We're not here to be normal, we're here to shake things up. We're not here to settle, we're here to always go higher."

"For the visual identity of this team, we wanted to make something fresh; we took a bit of 'teenage energy' take on the iconic Fnatic mark by adding a dash of street art/'Wu-Tang' and aggressiveness."
Benoit Pagotto, Fnatic

Benoit Pagotto, Fnatic brand director, added: "We're super excited for our academy team to be based in London and being able to work with them more closely on all levels.
"For the visual identity of this team, we wanted to make something fresh; we took a bit of 'teenage energy' take on the iconic Fnatic mark by adding a dash of street art/'Wu-Tang' and aggressiveness.
"We cannot wait to make more content with the team and make this mark live on through other mediums."
Fnatic announced their UKLC roster at the start of the year. It includes:
Top: Jordan 'Shikari' Pointon
Jungle: Daniel 'Dan' Hockley
Mid: Felix 'MagiFelix' Boström
ADC: Matthew 'xMatty' Coombs
Support: Tom 'Prosfair' Willis
Coach: Alejandro 'Jandro' Fernández-Valdés
Also, technically, the likes of Rekkles, Bwipo and others from the Fnatic first team (and exceL first team for that matter) will be able to play in the UKLC.
For example, Excel announced their 10-man roster is ready for the first UKLC matches this Wednesday (February 13th):
Our 10 man roster for Week 1 of the #UKLC and Week 5 of the #LEC is as follows:
LEC
Top – @Expect74
Jungle – @Caedrel
Mid – @SpecialLoL_
Adc – @Jesklaa
Support – @Kasing
UK
Top – @Send0o
Jungle – @TaxerLoL
Mid – @ExilehLoL
Adc – @Innaxelol
Support – @MystiquesLOL

— Josh Furneaux (@Coach_Furndog) February 12, 2019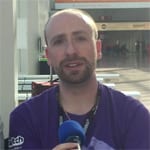 Dom is an award-winning writer who graduated from Bournemouth University with a 2:1 degree in Multi-Media Journalism in 2007.
A keen League of Legends and World of Warcraft player, he has written for a range of publications including GamesTM, Nintendo Official Magazine, industry publication MCV as well as Riot Games and others. He works as full-time content director for the British Esports Association and runs ENUK in his spare time.