Fnatic rose to the top of the tower in the second week of the League of Legends UK League Championship (UKLC), after exacting revenge over Excel Esports.
Last week, Fnatic were leading Excel but began to throw and Excel fought hard to take the victory, before going on to defeat Enclave and claim the top spot.
This week, however, Fnatic did not make the same mistake. At times their overall play wasn't as clean as they might have liked, but they did more than enough to beat all comers to face Excel in the final match of the week and show the UK scene why they deserve to be on top.
All team members performed well, but it was arguably the Fnatic bot lane duo of ADC xMatty and support player Prosfair who went the extra mile to carry their team to victory.
Prosfair picked up a few kills as Gragas in one game, and absolutely dominated with Pyke in another.
☑️Be Prosfair
☑️Pick Pyke
❓Get MVP

— Prosfair (@Prosfair) February 21, 2019
Meanwhile, xMatty was much more consistent this week and put in an incredible performance with a perfect 10/0/7 KDA as Ezreal against Excel.
In fact, xMatty was the star of the show in the final match – he was 4/0 up at just after six minutes and caused Excel trouble all match.
GG WP @EXCEL Academy, we take the win with my one trick Ezreal so we are tower champions. Looking forward to playing @Innaxelol @MystiquesLOL again next week, hope lane can be more competitive ?

— FNC xMatty (@xMattyyLoL) February 21, 2019
But while Fnatic were ahead with 47k gold to Excel's 40k at around the 25-minute mark, they gave away a few silly kills, and Excel pushed back hard to stay in the game, making Fnatic's team fights difficult. They picked up a few more kills after 30 minutes to make it 9-15 in Fnatic's favour.
Excel support player Mystiques, who played so well last week as Thresh, couldn't produce the same performance again, going 1/9/7 as Rakan.
A huge team fight at 38 minutes allowed Fnatic to take all three inhibitors, and they soon won the game a few minutes later with a 9k gold lead, winning with 19 kills to Excel's 12.
And we're top of the Tower! #FNATICRISING
We take down @EXCEL UK and look at how pretty we now look at the top. #UKLC
(@xMattyyLoL: very good player.) pic.twitter.com/isTFx21Eih

— FNATIC (@FNATIC) February 21, 2019
GGWP @FNATIC – Our boys fought hard but they'll have to come back next week to regain their tower ?#ThriveTogether
? https://t.co/Qv43ZbiVhX pic.twitter.com/E2XnVTQYKf

— EXCEL (@EXCEL) February 21, 2019
What about the other week 2 UKLC matches?
In yesterday's games, Diabolus beat Bulldog in a close-fought match, before Darkspawn beat Barrage. This one saw Darkspawn top-laner Akkers pull off a clean inhib and escape with a slither of health using Sion's ulti, to create a Summoner's Drift moment.

Phelan vs MnM, meanwhile, was one of the stranger games of the UKLC so far. Phelan had 14 kills and MnM had none, but they did take two inhibitors despite that.
Phelan found some confidence towards the end of the game to push into MnM's base and take the victory. Their draft was also very good, with Yorick first pick and the more well-rounded side to MnM's squishier, riskier comp, so props to Phelan's assistant coach Limitless and the team there including Coach Shelby.
Then Fnatic Rising swept aside Enclave Gaming 21-9, with Fnatic's interesting bot lane of Yasuo (xMatty) and Gragas (Prosfair) and mid-laner MagiFelix as Urgot performing well. The whole team performed solidly, including jungler Dan (Karthus) and top-laner Shikari (Jarvan).
Earlier today, Diabolus beat Phelan and Fnatic took down Darkspawn.
? 2v4? No problem for @FNC_MagiFelix and @FNC_Dan.

#⃣ #UKLC
? https://t.co/pSoO7hH6RB pic.twitter.com/U8PJWkkPA5
— LVP UK (@LVPuk) February 21, 2019
In the match to decide which team would face current tower champions Excel, it was an intense fight between Diabolus and Fnatic. Prosfair put in an excellent support carry performance as Pyke to help Fnatic seal the win.
Here are the standings for week 2 and we'll see you for more action next week:
Here's how the standings shake up: @EXCEL still hold top spot, but they'll lose it next week unless @FNATIC are knocked off the tower! pic.twitter.com/nygrkgzUSa

— LVP UK (@LVPuk) February 21, 2019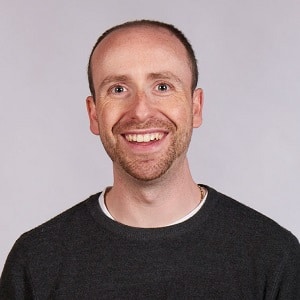 Dom is an award-winning writer who graduated from Bournemouth University with a 2:1 degree in Multi-Media Journalism in 2007.
As a long-time gamer having first picked up the NES controller in the late '80s, he has written for a range of publications including GamesTM, Nintendo Official Magazine, industry publication MCV as well as Riot Games and others. He worked as head of content for the British Esports Association up until February 2021, when he stepped back to work full-time on Esports News UK and as an esports consultant helping brands and businesses better understand the industry.