Disclaimer: Look, I know what you're thinking. This is supposed to be an esports news website.
But let me tell you, the great thing about running your own site and not having a boss to report to, means you can try new things and p*ss off your readers test the waters a lot more.
I like Kayle, I like League of Legends – despite quitting it – and I love UK esports. So I'm going to ask people who play in and follow the competitive UK League of Legends scene what they think about Kayle's new Pentakill skin, aka PENTAKAYLE.
The UK scene stretches far beyond the players themselves. We have a great community here and I want to showcase more talent within it.
It might seem like I'm forcing this content for the sake of it, or because I'm losing it (maybe there is truth in both) but the irony is one of my old bosses once told me: The trick to being consistently brilliant is to be brilliantly inconsistent.
I'm not claiming to be brilliant, nor consistent. But I do know I'm going to make this piece of content, and that I'm going to stop waffling about trying to justify it to you now! 
PENTAKAYLE ANNOUNCED
Riot Games has teased a new Kayle skin for League of Legends, and it rocks.
It's a Pentakill skin so has Kayle decked out in heavy metal-style armour, joining the likes of Pentakill Sona, Yorick, Karthus, Olaf and Mordekaiser.
PBE Preview!
??? pic.twitter.com/SrfxPd5H8S

— League of Legends (@LeagueOfLegends) July 25, 2017
The video snippet also displays a Pentakill logo with the roman numerals II behind it. The news comes after Riot announced a second Pentakill music album is coming soon.
Kayle's sword is red and silver, it looks like the Bloodthirster item and the weapon in this new Pentakill song featuring the same name:


'It's sick – but Kayle needs a visual update' – kerber0s
Feenix and Singularity top-laner kerber0s is known for his skills with Kayle, as well as his theorycrafting and non-meta picks. We asked him for his thoughts on the new skin.
'10/10 OMG I love it' – SonaBoner
Riot's new skin has sent UK scene mum and catfish detective Rachel "SonaBoner" Dean into an excitable frenzy.
"Omg I love it aaaaaah," she said. "Kayle has so many skins though (10), which is a shame cos I think Kayle's entire kit is completely outdated and needs a complete rework in my opinion XD.
"I love her model and how she looks though. One of my favourites (aesthetically), this skin is just ? ? I wanna cosplay it so badly!!"
Pentakayle rating: 10/10!!!
"I am super into metal music anyway so I'm a little biased."

'Looks cool' – Rifty

We managed to coax experienced UK scene player and MnM Gaming top-laner Rifty into sharing his views on something which has nothing to do with competitive LoL.
"It's a nice Kayle skin, I'm probably going to end up buying it, I like rock music a bit," he said. "It generally looks cool."
Pentakayle rating: 8/10
"Aether Wing's auto attacks still look clean as anything."

'It's different from the 'cute' skins for female champs' – Natawryy
UK cosplayer Natawryy – who has cosplayed LoL champions such as Arcade Miss Fortune – told Esports News UK what she thinks about the upcoming skin. 
"I think it's cool, it's different from all the 'cute' skins for female champs and suits Kayle a lot."
Pentakayle rating: 8/10

Is the new skin free money?
Unfortunately not, you will have to pay for it. 1,350RP to be exact (tentative pricing on the PBE).
However we did ask Mr Free Money himself, top-laner and former Radix/UK scene player Kirito, for his thoughts.
"It looks really cool," he said. "It's going to be my new favorite skin I guess."
Pentakayle rating: "I need to try the skin first"

Want to share your views on the skin? What did you think of this random article? Would you like us to ask the community for their thoughts on more League news in the future, maybe patch notes for example? DM us and let us know.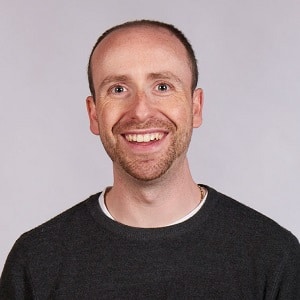 Dom is an award-winning writer who graduated from Bournemouth University with a 2:1 degree in Multi-Media Journalism in 2007.
As a long-time gamer having first picked up the NES controller in the late '80s, he has written for a range of publications including GamesTM, Nintendo Official Magazine, industry publication MCV as well as Riot Games and others. He worked as head of content for the British Esports Association up until February 2021, when he stepped back to work full-time on Esports News UK and as an esports consultant helping brands and businesses better understand the industry.