UPDATE (August 9th): Only two matches in the ESL Prem took place this evening, due to Caz being unable to field a full roster. MnM picked up a default win over them.
Unfortunately @CAZeSports did not field a roster this week, so we pick up a default #ESLPrem LoL https://t.co/8u1oAXyoZo

— MnM (@MnMGamingUK) 9 August 2017
In the best-of-one matches that took place this evening, Singularity beat Enclave, while NerdRage picked up a win over Barrage.

UPDATE (August 2nd): …Aaaand the forfeits continue.
Singularity couldn't fulfil a roster against MnM Gaming in the ESL Premiership this evening, so MnM pick up the automatic win. Deadly was going to sub in for Singularity but didn't have the latest patch on the Tournament Client on time.
We're told he downloaded the latest patch yesterday evening, but that it started re-patching again today for some reason.
Of course, Macromaniacs dropped out of the league last week, so that means it was another two-game week this week, as opposed to what should be four.

UPDATE (July 31st): The forfeits continue. It's been another nightmare start to the week for Barrage, after they were forced to bail out from their match against Feenix.
And as two teams have dropped out of the UK Masters (Bulldog and Radix), this means no matches have taken place tonight.
We have been forced to forfeit tonight's @UKMasters game against @FeenixGG tonight due to player holidays and sub unavailability. Nightmare.

— Barrage™ (@Barrage) 31 July 2017
Due to forfeits, we very sadly have no #UKMasters games this evening. We'll round out the League of Legends league stage tomorrow! pic.twitter.com/iNlcAp0bXb

— UK Masters (@UKMasters) 31 July 2017

ORIGINAL ARTICLE (July 27th):
ENUK editor Dom Sacco reports on the spate of match forfeits in the UK Masters and ESL Premiership over the past few weeks, and looks at the effect it's having on the scene.
This has been an unusual and disappointing League of Legends season so far, to put it mildly.
Halfway through the Summer 2017 UK Masters, Bulldog Esports' roster fell apart after their coach left to join Origen. Then Radix' management and players 'parted ways'.
Both Bulldog and Radix dropped out of the league, leaving it with six teams.
Last week, during the first week of the ESL Premiership Autumn 2017 Season, Caz forfeited against NerdRage after their jungler Range Expire had problems with the Tournament Realm client.
Macromaniacs also forfeited their match against Enclave because their new jungler Trilipe did not have the correct client installed on time, due to an internal miscommunication. 

The problems persisted this week. UK Masters carried on with two fewer teams, and the ESL Prem had another two matches abandoned.
This time, Enclave got an automatic win against Barrage, whose mid-laner AugerJoe failed to turn up (and has since had his contract terminated by Barrage management).

In the other abandoned match, Macromaniacs failed to field a full roster against MnM. The reason? Their manager Turkinator left to coach in the Turkish Champions League after Macromaniacs qualified for the ESL Prem, while their bot lane Conjo and Anthrax left to play in the Spanish league.
This left Macromaniacs without enough of a starting roster to continue playing throughout this season, so they have dropped out, leaving seven teams in the ESL Prem.
Due to a forfeit from @Barrage, @EnclaveGamingUK takes this week's #ESLPrem game.

— ESL United Kingdom (@ESLUK) July 26, 2017
The @MnMGamingUK squad also win their match this week after a forfeit from @MacroManiacsLoL. #ESLPrem

— ESL United Kingdom (@ESLUK) July 26, 2017
You can see the specifics of this and the ESL rules at the bottom of this article. But essentially, ESL rules state that "no team or player can be part of more than one organization taking part in seasons of Intel Extreme Masters, ESL One, ESL Pro League, ESL National Championships or any of those leagues' qualifiers", so it's possible that Conjo and Anthrax could be banned from the Spanish league.
The only advantage this strange situation potentially brings to the seven remaining teams is they may take a larger share of the £10,500 ESL Prem prize pool, now that Macromaniacs have gone. ESL don't technically take money from fines themselves, they distribute it to the remaining teams.
We're still waiting for clarification from ESL as to whether this will happen from sure, and from Multiplay, to see if that's also the case with the UK Masters.
This all means that over the past two opening weeks, just half of the ESL Prem matches have actually taken place (four of what should've been eight). Three of the 16 spaces in the UK Masters and ESL Prem have gone to waste.
View the ESL Autumn Season Prem rosters here
'The UK scene isn't developed' – Turkinator
We asked Turkinator why he dropped out and what he has to say to the scene and other orgs who would have gladly taken Macromaniac's spot.

'Really sucks for our remaining teammates' – Macromaniacs ADC
Patrick "Conjo" Jacobs told Esports News UK: "The thing is, if Turkinator did what he promised [this wouldn't have happened]. If he got the players after winning the qualifiers and put us as a sub, we would be able to play the games out.
UK scene reacts

The ESL LoL Twitch chat was understandably very active following the forfeited match.
We couldn't get everyone in, so if you have another comment you'd like us to add into the article, please DM us.
Here are some of the comments from the scene which we grabbed from the stream and Twitter:
Candyfloss, MnM jungler: "[ESL] should do it like UK Masters, you should be able to do three swaps per season at any team. Otherwise sh*t like this happens."
Shiklin, Macromaniacs mid-laner: "The solution was simple. Turkinator just shows up to play for a few weeks and does his managerial job of finding a bot lane before the league starts. Didn't even have to scrim, just show up so we don't get f*cked over."
David "Olucaron" Duffy, social media/brand manager and Excel Esports writer: "It frustrates the hell out of me, because being in Europe and talking to the LCS pros, they just laugh whenever the UK scene comes up.
"It's also a catch 22 – do organisers allow random mix teams to boost numbers, or instil some kind of standard first?"

"This has easily been the worst season of UK League in a fair while already."
Rifty, MnM Gaming

Rifty, MnM top-laner: "This has easily been the worst season of UK League in a fair while already.
"There are a lot of really strong UK players, but the UK scene in general is the weakest out of all national leagues, even though we can produce very strong players.
"UK Masters is also irrelevant as a tournament, and the sad thing is, it's not even remotely on the organisers, it's all been the players.
"The sad thing is, by this point, I want new teams to replace the FF'ed ones in UK Masters and ESL Prem just so we can actually have some games every week. It ruins the competitive side of it, but by this point what competitive side is there?"
LADTRayunmort, Enclave coach: "Higher elo players are more in need of managers than five friends. Because they don't play with friends and they often have inflated egos – they need someone to keep them in check."
ofc uk scene all of a sudden dosent offer much and not free money when u cant win any games ?????

— Skudzy (@SkudzyLoL) July 26, 2017
you call it a waste of time, i call it disorganised and lazy

— Skudzy (@SkudzyLoL) July 26, 2017
Really enjoyed watching UK scene these past couple weeks /s ESL stream quality is highly questionable, teams DQ'ing, Masters with 6 teams…

— Reclamation (@_Reclamation) July 26, 2017
When people wonder why UK scene is regarded as a joke it's shit like this ?

— Sam Newbould #i61 (@MannimalGG) July 26, 2017
'It's a shame for everyone involved in the league' – ESL
ESL Premiership product manager Will "Fridgecake" Attwood told Esports News UK: "It's disappointing that teams aren't committing to the league like we want them to.
"We know that the scene is lagging behind others but had hoped that roster rules would help promote some stability rather than causing the issues we're seeing at the moment.
"We are always keen to work with teams where we can and do allow extended deadlines to give teams additional time to field rosters. It's a shame for the everyone involved in the League including the fans that have stuck around to watch the final match."

Relevant rules – what happens to the dropouts?

We've pasted some of the relevant rules from ESL's Premiership rulebook here, and highlighted key sections:
1.2 Participants
A League participant is a Team or a Player that is participating in the League. Any member of a Team is a participant of that Team. No Team or Player can be part of more than one organization taking part in seasons of Intel Extreme Masters, ESL One, ESL Pro League, ESL National Championships or any of those leagues' qualifiers.
2.1 Rule Changes
The League administration reserves the right to amend, remove, or otherwise change the rules outlined in this Rulebook, without further notice. The League administration also reserves the right to make judgment on cases that are not specifically supported, or detailed in this Rulebook, or to make judgments that even go against this Rulebook in extreme cases, to preserve fair play and sportsmanship
2.11.1 Roster Lock
24 hours prior to the first match day of the season, the team sheets for each team will lock. Now, the roster must be complete with (5) five starters (at least (3) three of whom must have played for the team that secured qualification) and up to (4) four substitutes. These subs must not be registered to any other team in The ESL Premiership as a player. Until the mid-season transfer window, in each fixture each team must field at least (3) three starters from their roster in every game, and are only allowed to use subs registered to the roster prior to the lock. Failure to do so will lead to a default loss and penalty points.
2.11.2 Mid-Season Transfer Window
Between match weeks 4 and 5 of The ESL Premiership season the rosters will be unlocked for the Mid-Season Transfer Period. The transfer period will extend to the midnight following the gameday of week 4 to the midnight before the gameday of week 5. During this time, the team may change 2 of its starters and as many of its registered substitutes as it sees fit. Transfer Period: 00:01 BST August 10th to 23:59 BST August 15th.
2.11.3 End of Regular Season Transfer Window
The teams that qualify for the Finals will be allowed one emergency change should they be unable to field a full roster for the event. Otherwise, they are expected to send a minimum of 3 starters and remaining substitutes that are already on the roster. If a team needs to add another player then the offending team will be given (5) five minor penalty points for adding an additional substitute to compete at the live finals.
2.11.4 Correct use of Starters
After each transfer period, the league will confirm that each registered starter for each team is legal. To qualify as a legal starter, the player must have participated in at least 50% of his team's games within the given period. For the first half of the season, starters must each have played at least 2 games out of 4. For the second half of the season, starters must each have played 2 games out of 3. In each instance that a team and player are found to be in breach of these rules, the league will make rulings on a case by case basis. If extenuating circumstances are discovered that caused a player to miss an otherwise scheduled matchday appearance, there will be no penalty. 11 If the League rules that there is intentional evasion of the roster rules outlined above,then penalties may be applied up to and including disqualification from the league.
2.15 Penalties and consequences for leaving the League
2.15.1 Leaving during any stage
If a Team leaves or gets disqualified from the League during an ongoing stage, the Team forfeits all prize money accumulated for the whole season.
2.15.2 Deletion of Matches
All matches involving Teams that have left a season of the League before it ended will be deleted. In playoff brackets, the most recent or the next upcoming match (depending on the situation) of the Team will be considered a default win for his opponent.
2.15.3 Ban for Players
If a Team gets disqualified from the League during an ongoing season, all its Players get banned until the end of the season.

UK Masters relevant rules

Here's the UK Masters rulebook.
Team size
Teams are required to have at least 5 players at all times – in addition to the core roster each team is allowed 2 substitutes that can be used at any time.
While during the season the difference between the core 5 and the substitutes is minimal a distinction must be made when rosters are submitted in order to maintain accurate bookkeeping.
Team changes
Any changes made to the roster during the season must be requested via email to the tournament staff, and can only be requested via the License Holder. Any new players being added to the roster will require the same proof of residency and ID as players on the originally submitted roster.
Changes may NOT be made any later than 48 hours before the team's next scheduled match to allow enough time for records to be updated.
Substitutes
Players may only be substituted during a map for technical issues, and only between halves.
The number of substitutions in one map is down to admin's discretion but a guideline is only one substitution per map. A second may be allowed if there are evident technical issues and an administrator allows it.
Making substitutions between maps is allowed, however a tournament official must be notified of the changes before they are made – the majority of players on a team at any time must be UK residents, with no exception.
Transfers
Teams are allowed to make up to two player transfers over the course of the season.
A player transfer is classified as the addition of a player to a roster, whether it be one of the core 5 or a substitute.
Once the league stage has ended, the deadline for any new transfers will close 48 hours before the first scheduled match of the playoffs – no more changes will be allowed from that point forward.
Transfer limitations
During the first week of the tournament the majority of the roster from the qualifier must remain – in short this means the majority of the qualifying team must be submitted as the team's roster.
If a team already contains the maximum number of players for the title, a player must be removed before a new one can be added. This counts as a single transfer however re-adding the removed player at a later date will still use a transfer in most cases.
The rules regarding players changing between teams within the same season have been tightened starting Summer '17.
Players can no longer transfer between teams in the league after Week 4, any transfer requests must be filed before the conclusion of the final game of Week 4 – requests filed after the game will be declined.
Players can play for no more than 2 teams over the duration of a season, regardless of time-frame.
No more transfers will be accepted upon the conclusion of Week 6
The roster competing during Week 7 must also be eligible during the Playoffs and the LAN Grand Finals.

'UK League of Legends has never looked so shaky' – ENUK's final thoughts


ENUK editor Dom Sacco shares his opinion:
This is a mess. I go on holiday and come back and discover half the matches aren't even being played anymore!
There are several problems here. The orgs need to somehow better organise and discipline their players, ESL and UK Masters may need to tweak their rules and the players need to seriously pull it together.
As for Macromaniacs, well, they shouldn't even be thinking about entering the UK scene if they think there's no value here to begin with. Don't qualify then drop out after one week and take a wasted slot in the Premiership – some other aspiring orgs would be desperate to take your place.
I won't take 'we didn't know we'd get other opportunities' as an excuse either. If you want to play in other bigger leagues and are getting offers there, then you're obviously not interested in the UK scene. So leave and close the door behind you. 

Rosters like Macromaniacs shouldn't be allowed to take part in the UK qualifiers in the first place if some of their players also qualified for the Spanish league. It'll be interested to see if those two players who snuck in are now banned by ESL or if they'll be allowed to continue in Spain.

"All of these forfeits and dropouts have a big effect on the league, those playing within it and the scene in general."

If ESL has different product managers for different national leagues, maybe they need a system where player names are shared before the qualifiers start with all the national league product managers, so they can spot things like this.
At the end of the day, all of these forfeits and dropouts have a big effect on the league, those playing within it and those viewing, the organisers and the scene in general.
Enclave are sitting at the top of the ESL Prem table with two automatic wins.
There has been four out of a possible eight matches in the ESL Prem so far.
Just six teams are playing in the UK Masters after two dropped out.
UK League of Legends has never looked so shaky. I'm worried about the state of it, but at the same time look forward to seeing what Riot does with it next year, now it has opened a new office in London.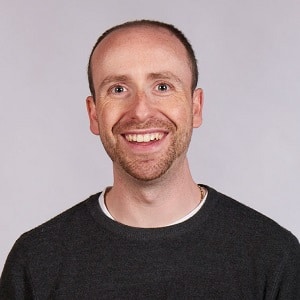 Dom is an award-winning writer who graduated from Bournemouth University with a 2:1 degree in Multi-Media Journalism in 2007.
As a long-time gamer having first picked up the NES controller in the late '80s, he has written for a range of publications including GamesTM, Nintendo Official Magazine, industry publication MCV as well as Riot Games and others. He worked as head of content for the British Esports Association up until February 2021, when he stepped back to work full-time on Esports News UK and as an esports consultant helping brands and businesses better understand the industry.