Update (October 2018): Esports News UK has edited out the name of the person who was originally caught catfishing to protect their identity. We have used a fictional name, Kamran Holcomb, instead.
Also, some of the original links no longer work as it seems content has been deleted elsewhere.

Update (December 13th 2017):
The catfish has since contacted Esports News UK privately and has apologised for his actions. He's admitted his mistakes and says he's deeply sorry for what he's done and what he caused to others.

Original story (posted Februrary 16th 2017):
This is possibly the most bizarre story we have ever written on Esports News UK. Never a dull moment.
A man posing as a woman online, who duped esports players into boosting him in League of Legends, has been exposed as a catfish.
An unlikely detective duo from the UK League of Legend scene – exceL eSports ADC player Joe "Joekerism" Kent (right) and egirl extraordinaire Rachel "SonaBoner" Dean (left) – brought catfish Kamran Holcomb (centre, not his real name) to justice.
Joekerism currently plays in the ESL League of Legends Premiership in the UK.
Kamran has apparently posed as a woman on three separate occasions now, first as 'MadWaifu' on Twitter. He has a girl's name, which confuses matters somewhat.



The catfish's accomplice: Kamran Holcomb used pictures of his friend Evelyn Ruder to pose as fake personality Marie Reingruber (above) and contact esports personalities online



Posing as Madwaifu and later Marie Reingruber, Kamran went about contacting some esports players and personalities who have played in the UK scene.
These include the aforementioned Joekerism, Ali "Alicus" Saba (who has just left Misfits as general manager) former Cyclone mid-laner Matt "Noncehunter" Faulkner (aka EUTwistedFate) and a player called Ventair, who has seemingly since deleted his Twitter account out of embarrassment.

@SonaBoner @ItsVentair HE FUCKING DEACTIVATED BECAUSE HE GOT CATFISHED IM CRYING OMFG HAHAHAA

— E L I ?S (@PigletGoneWild9) February 16, 2017

Kamran asked some of the people he contacted to boost him in League of Legends (play alongside him to help him climb in elo/skill tiers) – and some obliged.
Kamran nitially catfished Joekerism last year, and convinced Joe to play some League of Legends games with him. But Joekerism figured out what was going on after about a week, because a) he's smart like that, and b) Kamran was using pictures from a popular Twitter profile.

Yo this girl is a fake btw unlucky semi pro players getting catfished online pic.twitter.com/J56AW9sMpN

— Ben (@Misumqt) October 5, 2016

It's of course possible that 'Marie' may have fooled some LCS players at the top level of League of Legends, but there's no proof as of yet.
Kamran had originally billed himself as the 'Waifu of exceL eSports' on Twitter, and had always pretended to be a 'Marie'. But after he was exposed, he apologised (still as Marie Reingruber), but said he was pretending to look like someone else: another girl. This was of course a lie.
But this time, Kamran had an accomplice: Evelyn Ruder. He was using pictures of Evelyn and allegedly working with her to create fake personality Marie Reingruber.
Evelyn even posed with Kamran's fake Twitter account in an attempt to prove that Marie was real.
Still with us?

"I'm just glad that we were able to expose this before he could do this to more people. It happened to me and it really sucks so I'm glad we hopefully put an end to it."
Joekerism, exceL Esports

When Kamran later returned as another Marie, SonaBoner tried to warn the community that he was a catfish. But not everyone listened – so she started gathering evidence with Joekerism. And this is the result.
Joekerism and SonaBoner have done some sterling detective work over the past three days, and have listed all the proof here. This includes details of Kamran Holcomb's fake Snapchat account, how he's friends with Evelyn, how he posed as Marie Reingruber and how he admitted to SonaBoner he had catfished.


Kamran Holcomb has also apparently posed as this girl online:


Joekerism told Esports News UK: "I'm just glad that we were able to expose this before he could do this to more people. It happened to me and it really sucks so I'm glad we hopefully put an end to it.
"It's gonna be a lot harder for him to pull this kind of thing again cos he won't be able to use Evelyn's photos now."
Again, certainly one of the weirdest stories we've covered, to put it mildly.

SonaBoner's top 5 tips to avoid getting catfished
Rachel "SonaBoner" Dean (winner of the 'don't mess with me on social media' Esports News UK award) offered us this advice:
1. Always be wary about who you're chatting to, nothing is too good to be true online.
2. Teamspeak/voice chat is a good way to confirm they are female (although not always 100% as some guys have higher voices or voice changers, but you can usually tell).
3. Before exchanging photos, boosting on League or sending any money, always be sure to Skype webcam chat or Facetime. Video confirmation (audio and video) is the only way to 100% confirm it's them. Try and have conversations, not just short calls which could be easily faked.
4. If they have no real life connections or real life friends tweeting/replying/commenting on their things, it's fishy. Be careful.
5. If they pop up out of nowhere, with a few followers and pretty photos, it's probably a catfish. Actual girls start with small followings: real friends and people interacting with them who they know. Not popping up randomly on Twitter with 50+ followers and tons of photos.

Were you catfished by Kamran or anyone else? Please let us know anonymously by emailing us.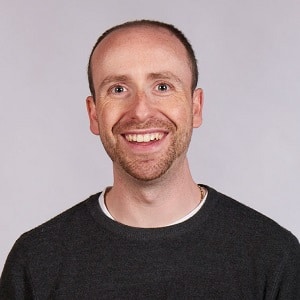 Dom is an award-winning writer who graduated from Bournemouth University with a 2:1 degree in Multi-Media Journalism in 2007.
As a long-time gamer having first picked up the NES controller in the late '80s, he has written for a range of publications including GamesTM, Nintendo Official Magazine, industry publication MCV as well as Riot Games and others. He worked as head of content for the British Esports Association up until February 2021, when he stepped back to work full-time on Esports News UK and as an esports consultant helping brands and businesses better understand the industry.