Beyond the bad banter, betting scandals, drama, jokers and the mess that is UK Gaming Tours, the UK CSGO scene actually has a warm heart.
It's a rock-solid community with a spirit unrivalled by many other esports games. So it's nice to write a good story for once which demonstrates its positive side.
Last weekend, several members of the UK CSGO community raided the stream of Cole "JettZade" Lacey, a young boy who loves nothing more than streaming CSGO and shooting noobs.
JettZade – who started streaming after his dad bought him a new PC last Christmas – was after a knife skin. But couldn't afford it.
So his dad encouraged him to put a donation goal on his stream.
And something magic happened.

"For them to take time out and do that for a kid, I think that was pretty special. I'd like to say a big thank you to the guys that took part in this."

Andrew Lacey, JettZade's father, told Esports News UK: "He'd been nagging me for a CSGO knife which is worth about £50. While I got him all the equipment to play and stream, the BenQ monitor for the decent refresh rate etc, but I wouldn't spend money on skins.
"But I said if you want, stream and put up a donation goal, to teach him a bit about value I suppose. So he did that and found a knife for £55 which is what he wanted.
"He was playing on ESEA and met some UK players on there – Tadpole and Samwell. So they decided to raid his stream on Saturday night and encourage people to play with him.
"They brought him into their Teamspeak and then dropped the hint for people to raise money for the knife. It got to £55 quite quickly.
"Then Sharky and [caster] Flakes donated an extra £50 each, and told him to basically go get a better knife! He was over the moon with that!"

The UK CSGO community ended up raising over £200 for JettZade, who peaked at around 70 viewers and now has over 300 followers.
TheFearStream – which has almost 30,000 followers – also hosted him.
"As a father, from my perspective the guys took time to help him out to get the knife, what shocked me was Tadpole is 14 and Samwell is like 18, and all the other guys around that age," Andrew added.
"For them to take time out and do that for a kid, I think that was pretty special. They're not at the age where they'd want to make a kid happy, I don't think most teenagers think like that, do they.
"I'd like to say a big thank you to the guys that took part in this. What they done for him is brilliant. He taught him values. It taught him that if he puts the effort in, he gets the rewards. It's a good little lesson."
The UK CS community had so much fun with @JettZade tonight, donation wars.. constant trades. Crazy!

— Ryan (@FlakesTV) June 10, 2017
'He wants to be a pro player – for his age he's freakishly good'
How did JettZade get into CSGO and start streaming?
Andrew Lacey, JettZade's father, explained: "He was riding in the British Motorcross Championships, but he gave that up.
"He always wanted to stream, so for Christmas I brought him a new PC and the equipment to stream. I've got one myself literally a metre next to him, just to keep an eye on him really.
"He mainly streams CSGO and Rust, plus Euro Truck Simulator 2 and Player Unknown's Battlegrounds."

What are his ambitions?
"He wants to be a pro CSGO player," Andrew said. "He practices with a couple of other really good CSGO players – one of the Pegasus team members and a few others. For him to play with guys in proper organisations is brilliant.
"For his age, he's freakishly good at the game. I'll play with him and I can't get anywhere near him.
"He plays in the competitive ranked games and is always on top with like 30 kills. I think his rank is high silver. I'm trying to help him get his rank up so he can get more credibility.
"He plays for like a week solid then stops, so his rank drops down a bit. But he loves to stream, he wouldn't enjoy the game as much if he didn't.
"He wants to go to LANs. He's been dying to go. He's in a UK team now called FBB, they said you have to be 13 or over to join but he applied anyway, now he's in the team. They're all like 15 and 16 years old.
"If any team is looking for academy players, I'm sure Cole would be interested."

Thank you to all the UK Scene #CSGO for joining the stream and all the viewers. I will be posting a schedule soon for more regular streams

— JettZade (@JettZade) June 12, 2017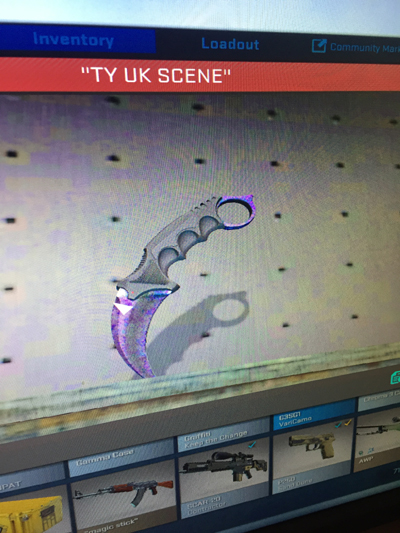 The UK CSGO scene also came together to support another good cause this week – raising money to get a pie thrown in the face of epic.LAN esports manager Tom "Gumpster" Gumbleton at epic21 this weekend!
The £150 target has been smashed and so far £434.69 has been raised. You can donate here.
Hide our ads and become a premium reader to support ENUK today from just £1 per month!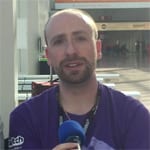 Dom is an award-winning writer who graduated from Bournemouth University with a 2:1 degree in Multi-Media Journalism in 2007.
A keen League of Legends and World of Warcraft player, he has written for a range of publications including GamesTM, Nintendo Official Magazine, industry publication MCV as well as Riot Games and others. He works as full-time content director for the British Esports Association and runs ENUK in his spare time.