British YouTuber Tom "Syndicate" Cassell and US YouTuber Trevor "TmarTn" Martin have been accused of misleading viewers – and faking wins – with a CSGO gambling site they own.
Both Syndicate and TmarTn failed to clearly disclose they own the CSGO Lotto website, which allows users to place bets in an attempt to win virtual CSGO skins (which can in turn be sold for more money, depending on the skin).
In a series of YouTube videos (like these here and here), the pair said they won money using the site, but didn't mention it belonged to them.
This excellently researched video by h3h3 Productions outed the YouTubers (around the 3:50 mark), claiming they faked winning on the site – and provided a summary of CSGO skin betting and trading.
A Reddit post then surfaced, suggesting the site had been banned by Steam, though it was later revealed that it was mistakenly blocked by a volunteer moderator, and has now been unblocked.
TmarTn later claimed it isn't a secret he owns CSGO Lotto, and said he previously disclosed it. But h3h3 says its team of researchers couldn't find a single video or piece of evidence where he made this clear.
TmarTn also said he wasn't an owner of the site when he posted his first 'feeler' videos, but h3h3 has found evidence in its video to suggest he was an owner from day one.
After the news emerged, some people left comments on Syndicate and TmarTn's videos and social media attacking them over their actions.
Syndicate later apologised on Twitter:
I apologize to anyone who feels mislead regarding the ownership of @CSGOLotto. I will always be more transparent from here on out!

— Mr. Syndicate (@ProSyndicate) July 4, 2016
I do however stand very firmly behind the fact that @CSGOLotto has never & will never scam/steal from players.
— Mr. Syndicate (@ProSyndicate) July 4, 2016
I've always disclosed that my CSGO videos were sponsored & even asked a YouTube employee if anything more was needed & they said it wasn't.

— Mr. Syndicate (@ProSyndicate) July 4, 2016
Transparency from here on out! ?
— Mr. Syndicate (@ProSyndicate) July 4, 2016

Gambling laws vary by country, and it's still a grey area as to whether CSGO skin betting is classified as actual gambling or not.
Last month, a lawsuit was filed against CSGO publisher Valve, accusing the company of supporting skin-betting sites and taking part in "an illegal scheme designed to bypass state-by-state gambling laws".
Digital entertainment lawyer Jas Purewal told Eurogamer: "In general terms, online gambling is heavily regulated in most countries, and in some is outright illegal, so any online service that is held to be online gambling would have quite substantial legal requirements on them – which could vary from the requirement to obtain a gambling licence (in the UK) to being prohibited and even treated potentially as a criminal matter (in the US and some parts of mainland Europe)."
Jas has also produced this handy guide for YouTubers and streamers and how they should disclose paid-for content:
Doing sponsored/promoted content legally for YouTubers/Streamers. @PurewalPartners guide: https://t.co/nuRJHDoKaM pic.twitter.com/MKLztBJKkB

— Jas Purewal (@gamerlaw) July 4, 2016


Following the news, Team EnVyUs rushed to TmarTn's defence and disclosed information on his involvement with the organisation.
"When our company was just starting to grow into a functioning business, we gave a small amount of equity to Trevor in return for his advisement and support of our video content on the YouTube network," said Mike Rufail and Tyler Thompson, co-owners and managing partners at Team EnVyUs, in a statement.
"Trevor had and still has a very successful YouTube channel and we hoped to utilize his knowledge and reach to grow our own channels. However, we did not prioritize the growth of our YouTube channels or social media channels over fielding winning teams and building a support infrastructure for our players.
"To this day, our organization focuses on competition first and Trevor has not made any financial contribution or investment into our company."
@hastr0 I will also offer this up, I think @TmarTn is a great person all around who just got caught up in a wide open business venture.
— Mike Rufail (@hastr0) July 4, 2016

eSports News UK recently published a vlog about streamers following Gross Gore's ban from official Riot-sanctioned events.
It's claimed that online betting for virtual game items resulted in $2.3 billion in trades in 2015.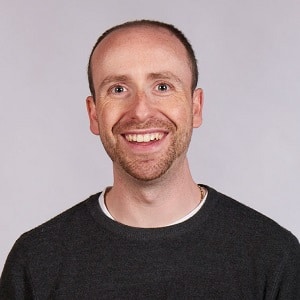 Dom is an award-winning writer who graduated from Bournemouth University with a 2:1 degree in Multi-Media Journalism in 2007.
As a long-time gamer having first picked up the NES controller in the late '80s, he has written for a range of publications including GamesTM, Nintendo Official Magazine, industry publication MCV as well as Riot Games and others. He worked as head of content for the British Esports Association up until February 2021, when he stepped back to work full-time on Esports News UK and as an esports consultant helping brands and businesses better understand the industry.