The UK Gaming Tours CSGO competition, which was originally supposed to conclude this month with a final at Milton Keynes' shopping centre, has been put on hold.
The MK Centre was later scrapped for a Leamington Spa theatre, with the final set to take place in April. But those plans are now up in the air.
The tournament's official Twitter account put this tweet out yesterday:
The last week of our first season has begun, however we will not be live tonight.

— UK Gaming Tours (@ukgtours) February 28, 2017
Esports News UK understands that the tour has been put on hold because RNR-eSports, the company behind the production and running of the tournament, has not yet been paid by UK Gaming Tours.
Because of this, it seems RNR is not completing the season until they have been paid. This also affects the casters, who have not yet been paid.
RNR is managed by Adam "Blanks" Heath, who is also behind UK org Reason Gaming, community Rasta Gaming and online news site UKCSGO.
Message just went out to all @ukgtours teams – Tournament is on hold until further notice so we can clear up some issues and have a defrag.

— Blanks (@RNR_Blanks) March 1, 2017
UK Gaming Tours was set up by Ben Bagg, formerly of UK org Caz eSports.
We've also heard that participating CSGO teams received a message today, stating:
"Hey, you still have outstanding games in UKGT which need to be played to complete the season and finalise the placements, however until further notice, the tournament is on hold.
"This delay will not have effect on the grand finals as a new date for that has not been set yet. I will be back in touch with you once things are back on track and we have a new schedule in place. If you are choosing to default the rest of your games, please let me know so I can factor that into the new schedule and update the table."
Rumours suggest that Adam may be paying the casters out of his own pocket, but that's not confirmed.
We've reached out to both Ben and Adam and will update this article with any comments we receive.
Hide our ads and become a premium reader to support ENUK today from just £1 per month!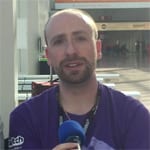 Dom is an award-winning writer who graduated from Bournemouth University with a 2:1 degree in Multi-Media Journalism in 2007.
A keen League player and WoW RPer, he has written for a range of publications including Games TM, Nintendo Official Magazine, games industry publication MCV as well as Riot Games. He currently works as full-time content director for the British Esports Association.